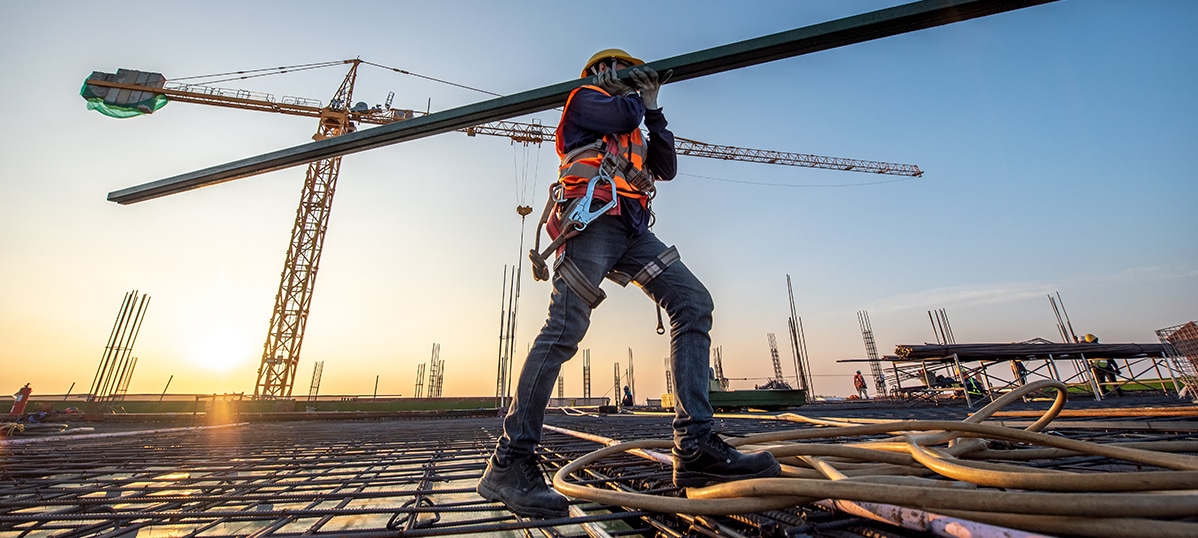 Workers' Compensation Attorneys in Harrisburg, PA
Assistance for employees injured on the job in Dauphin County
Workers' compensation, sometimes shortened to workers' comp, is a set of insurance benefits provided to Pennsylvania employees when they suffer injury on the job. This can be an injury stemming from an accident, like a slip and fall resulting in brain trauma, or a condition resulting from work, like back injuries from years of warehouse labor. Any type of employee can suffer injury from any type of job and receive workers' compensation benefits, regardless of fault.
If you were hurt on the job and need help securing your workers' comp benefits, the Harrisburg attorneys at KBG Injury Law can help. We have almost four decades of experience helping injured workers with delayed or denied claims, and we want to help you too. Our legal team can assist you with filling out the proper paperwork, appeal a claim, and represent you in a hearing if that is what it takes to get the benefits to which you are entitled. Contact us for a free consultation today.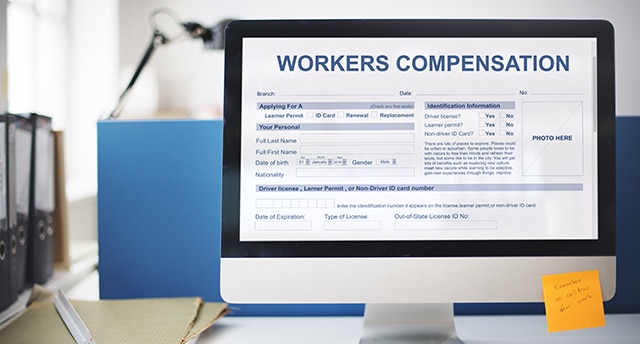 What is Pennsylvania workers' compensation?
The Pennsylvania Workers' Compensation Act states that the system protects both workers and employers. If employees are injured while carrying out their job duties, they can "receive medical treatment and are compensated for lost wages associated with work-related injuries and disease, and employers provide for the cost of such coverage while being protected from direct lawsuits by employees."
These benefits include medical coverage for expenses related to your injuries, replacement of lost wages and, if you lost a family member to a work accident, death and funeral benefits.
Some exceptions to workers' compensation coverage exist, and these include independent contractors, and those covered under separate workers' comp legislation, like longshoremen, railroad workers, federal employees, domestic workers, and seasonal agricultural workers.
Although the Workers' Compensation Act requires almost every employer in the state to provide their employees workers' comp, many companies may attempt to sidestep these regulations by denying injured employees their rightful benefits. Common reasons include claiming your injury did not actually occur on the job, that you are not injured badly enough to need time off work, or that you did not report your injury on time. This is when it is time for an attorney from KBG Injury Law to step in.
What are my workers' compensation benefits?
A proper workers' compensation claim should cover the following benefits:
Medical care. Your workers' comp should cover all of your medical costs related to your injury even if you have other insurance. This includes everything from an emergency room visit, to follow-up care with a physician, to prescription costs, and any necessary surgical treatments or procedures. If you do have to pay out of pocket for medical care related to your work injury, keep copies and documentation of everything you spend related to your medical care.
Wage loss. Wage loss benefits are meant to assist employees while they are unable to work due to their injuries; typically about two-thirds of their weekly wages. This gives them time to get the treatment they need to recover and heal. If your employer is resisting allowing you the time you need off work, our Harrisburg attorneys can help.
Death benefits. In the worst possible scenario that your loved one loses their life on the job, workers' compensation should include funeral and death benefits for a spouse and/or dependents. The attorneys at KBG Injury Law can explain this process in more detail and help you file should you need assistance.
We also know that workers can suffer injuries from which they will never recover. Workers' comp also offers "specific loss benefits," meant to help compensate for permanent disabilities, like loss of vision, hearing, or a limb. Our legal team can work with you to ensure you secure the proper amount of benefits for your injury and disability, advocating for you throughout the entire process.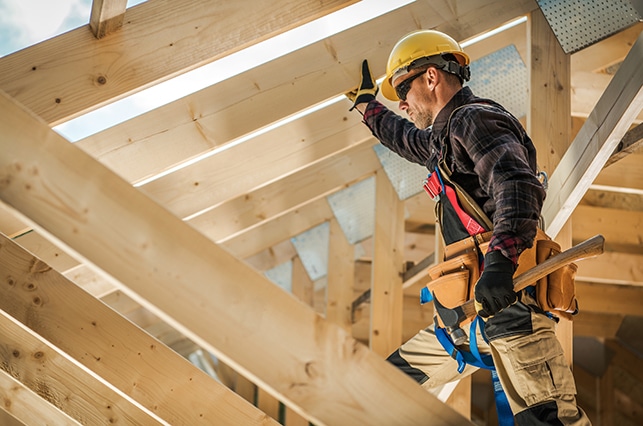 What are some common workplace injuries?
No matter where you work, whether in an office, retail store, factory floor, or construction site, you can be involved in a workplace accident. A serious injury can take you off the job for weeks, months, or even years. Our Harrisburg workers' compensation attorneys handle a variety of injury claims, including:
Amputation injuries
Back and neck injuries
Car accidents involving company vehicles
Construction site accidents
Falls from heights
Loss of hearing or vision
Machinery crushing accidents
Musculoskeletal disorders
Occupational diseases
Repetitive strain injuries
Slip and falls
Warehouse accidents
Workplace violence
In general, any time you are injured during the scope of your job, you are eligible for workers' compensation benefits. Exceptions may include if your accident occurs because you were intoxicated or acting in an illegal manner. If you have questions about your eligibility for compensation benefits, our Harrisburg attorneys can explain more at a consultation.
Why did my workers' compensation benefits end?
Many employees contact our law firm because their workers' comp benefits ended and they do not understand why. Often, it turns out their benefits were wrongly terminated (all benefits are stopped) or suspended (wage loss benefits are stopped but medical benefits continue). If you feel your claim was wrongly terminated or suspended, you do not have to give up. The Harrisburg attorneys at KBG Injury Law can investigate your case to get you some answers.
Some of the common reasons employers or their insurance companies deny claims include claiming that you:
Did not comply with a prescribed treatment plan
Refused to take a required independent medical exam (IME)
Failed to complete and submit required forms and paperwork
Were never eligible for workers' compensation benefits
Accepted a lump-sum settlement and are not eligible for benefits
Are fully recovered from your injuries
Signed a Supplemental Agreement or Final Receipt agreeing to end your benefits
Remember, you should never sign anything regarding your Pennsylvania workers' compensation benefits without speaking to an experienced attorney first. The legal team at KBG Injury Law can review your paperwork to ensure the insurance company is not taking advantage of you while you are injured, as well as ensure you receive the benefits to which the law entitles you.
How can a Harrisburg workers' compensation attorney help with my claim?
In the most ideal cases, your work injury is minor and the workers' compensation process goes smoothly. However, not every situation is ideal, and that is when the attorneys at KBG Injury Law can help. We advocate for injured workers when they are unable to secure the benefits they need to heal from their injuries and pay their bills.
Consider consulting with one of our experienced lawyers if any of the following apply to you:
You have an underlying health condition in addition to your work injury
Your employer is denying your injury occurred at work
Your injuries developed slowly over time
Your claim is denied or unreasonably delayed
Your benefits do not cover all of your medical bills
Your injury is catastrophic or permanent
A defective product caused your injury
Your employer does not carry workers' compensation insurance
Your employer fired you in retaliation for filing for workers' comp
Please feel free to contact us if you have any questions. Our attorneys also handle claims under the Heart and Lung Act, as well as assist people seeking Social Security Disability benefits.
Is there a workers' compensation attorney near me?
Our Harrisburg office is conveniently located on the West Shore at 717 Market Street, Lemoyne, PA, just a few blocks from the West Shore Farmers Market and only a few minutes from downtown. We also maintain four locations throughout the state.
Harrisburg workers' compensation attorneys protecting employees
For almost 40 years, injured workers in Pennsylvania have turned to the attorneys at KBG Injury Law for workers' compensation matters. Whether your claim is delayed, denied, or underpaid, we can help. We are committed to helping our clients understand the process and ensure they secure the benefits to which they are entitled under state law. If you have any questions, do not hesitate to call us at 717-848-3838 or toll free at 800.509.1011, or fill out our contact form. KBG Injury Law maintains offices in Harrisburg, York, Lancaster, Hanover, and Gettysburg, and proudly serves workers throughout South Central Pennsylvania.