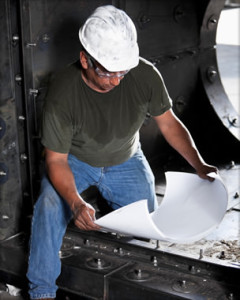 The general phrase "head injury" is often used to describe a traumatic brain injury (TBI). A traumatic brain injury is usually caused by a blow or jolt to the head or by rapid acceleration and deceleration without direct impact (such as whiplash). Such blows or jolts cause widespread damage because, upon heavy impact, the soft brain material slams into the skull and bounces back, sometimes ricocheting repeatedly. While the majority of traumatic brain injuries result from heavy impact, other causes of head injuries include restricted oxygen flow, poisoning, and severe or untreated infections. A traumatic brain injury can impair balance, coordination, fine motor skills, strength and endurance, as well as memory, information-processing skills, and language coherence. However, it is possible that symptoms may not surface for days or even weeks after the injury is sustained.

Usually the brain stem, the temporal (side) lobes and the frontal lobes are most susceptible to traumatic brain injury because of their proximity to bony protrusions on the inside of the skull. Brain stem injuries may cause disorientation, hostility, and frustration, while damage to temporal lobes may trigger failed memory and behavior disorders. Trauma of the frontal lobe – which occurs frequently because of the lobe's size and position – can hinder a person's judgment and decision-making abilities. Traumatic brain injury can change one's personality entirely, and sometimes the afflicted may never work again or stands to lose enormous amounts of back wages. In the most severe cases, someone with a traumatic brain injury may fall into a coma, which is a state of prolonged unconsciousness. When in a coma, one does not respond to external stimuli, move, talk, or even appear to be listening when addressed.
WHAT IS A MILD TRAUMATIC BRAIN INJURY?

A traumatic brain injury may be classified as mild, moderate, or severe. These classifications, however, do not indicate the seriousness of the effects upon the individual and his family or her family members. Mild traumatic brain injuries (MTBI) – such as concussions – are characterized by loss of consciousness, an altered mental state at the time of the injury, or difficulty in focusing during or after the accident. Sometimes those who have suffered a mild traumatic brain injury may appear completely uninjured but still have significant damage. If in doubt, consult a physician.

COULD YOU HAVE THE SIGNS AND SYMPTOMS OF SOME FORM OF A TRAUMATIC BRAIN INJURY?

Symptoms often include:

Mild, constant headaches
Loss of consciousness
Amnesia or decreased memory
Changes in sleep patterns
Dizziness, lightheadedness, balance problems
Ringing in the ears
Mood or personality changes
Increased sensitivity to sounds, light, and interruptions
Difficulty organizing and sequencing information

MEASURING THE DEGREE OF A TRAUMATIC BRAIN INJURY

The Glasgow Coma Scale is used as a preliminary evaluation tool to gauge the severity of traumatic brain injuries. It measures post-trauma eye opening abilities, verbal responses and motor responses, assigning each area a score. The scores from each section are then added together for a total score – the lower the score, the worse the initial injury. Another gauge used by health professionals is the Rancho Los Amigos Levels. This tool defines eight levels of functioning. However, skilled professionals like neuropsychologists can further define the nature and degree of injury through a series of sophisticated tests. This information is then used to develop an effective rehabilitation plan.

HOW WILL A TRAUMATIC BRAIN INJURY AFFECT MY LIFE?

It is very difficult for doctors to predict the course of recovery from a traumatic brain injury. Even more challenging is the evaluation of the long-term effects. If a head injury results in adverse job consequences, personality changes, disrupted family life, disability or other significant issues, knowledgeable injury lawyers are essential.
To discuss personal injury representation,
please call us toll-free (800) 509-1011, or Request a Free Consultation.