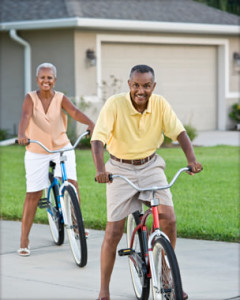 If you are unable to work due to a disability, the financial effects on you and your family can be devastating, especially if you don't have access to any other source of income. Social Security and Supplemental Security Income (SSI) disability programs provide assistance to people with disabilities. Both are administered by the Social Security Administration.
Individuals who have a disability and meet medical criteria may qualify for benefits under either program. In general, individuals must be afflicted with a long term physical or mental condition that will prevent them from working for a period of at least 12 months to be entitled to benefits.
OBTAINING BENEFITS ON YOUR OWN CAN BE DIFFICULT
The process of obtaining social security disability benefits starts with an application for benefits through the Social Security Administration. Unfortunately, it is not uncommon for eligible applications to be denied benefits. In fact, about 60 percent of initial applications for SSI benefits end up being denied. An experienced SSI disability lawyer may be essential in your efforts to gain approval. If you've been denied social security disability benefits by the Social Security Administration, our experienced Social Security disability attorneys may be able to help you obtain the benefits to which you are entitled.
NAVIGATING THE COMPLICATED APPEALS PROCESS IS VITAL
Upon receiving a notice of denial of benefits, you need to act quickly, as all appeals must be filed within 60 days of denial. A SSI disability denial lawyer can gather all the information needed to file your appeal and handle the filing process for you. Depending on your particular situation, this may involve collecting medial data and evidence and contacting your physician, preparing legal briefs and other documentation, verifying the proper date for the onset of benefits, and obtaining and reviewing your initial application for benefits.
The SSI benefits lawyer will also represent you at the appeal hearing and help you prepare for any testimony you may need to deliver. This is an important consideration, as about 60 percent of appeals are won at the hearing level.
THE RISKS OF GOING IT ALONE
Some disability applicants attempt to deal with the appeal process on their own, although this may involve an element of risk. Statistics indicate that applicants represented by a Social Security disability attorney when appealing have a greater success rate than those who represent themselves. In many cases, the applicant may not possess the first-hand knowledge of the system or process and may overlook key details necessary for a successful appeal.
To discuss personal injury representation,
please call us toll-free (800) 509-1011, or Request a Free Consultation.