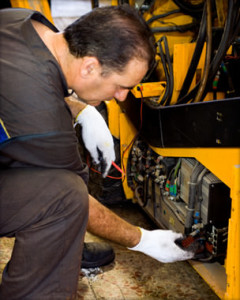 Manufacturers have a moral and legal obligation when introducing products into society – to make sure that those products are not unduly endangering the public or the intended users of the product. Unfortunately, some manufacturers shirk those responsibilities, or even go so far as to put their desire for profits ahead of their moral and ethical duties to make safe products. Other times, a manufacturer is simply careless.
Every day, people are injured by defective products. You could be seriously injured because an automobile manufacturer has cut corners in the design of a car, or you could be injured by a machine at work that lacks required safety devices. Your injuries might also arise due to dangerous prescription drugs, defective tires, faulty ladders, defective appliances in the home, or any number of other dangerous products. If you have been a victim of defective products, call our experienced product liability lawyers today to receive a free consultation.
The effects of these product liability injuries can be devastating. In the short term, you might be unable to work, and thus unable to provide for your family. You may incur bills for your medical treatment and not know where to turn for payment. You could have injuries that prevent you from performing activities you love or keep you from performing even basic activities you take for granted, like holding your children or grandchildren or cleaning your home. You may even find yourself permanently disabled.
Products Liability cases are among the most complex legal cases in our court system. These cases almost always involve complicated legal and factual issues. You will be faced with a manufacturer and its insurance company, both of whom have the resources to fight you at every step. In product liability cases, the courts typically require the hiring of an expert witness, who can analyze the product and explain why the product was or was not defective.
These complex cases are best handled by an experienced defective product attorney. Call us for a free consultation and to speak with a knowledgeable product liability attorney today.
To discuss personal injury representation,
please call us toll-free (800) 509-1011, or Request a Free Consultation.