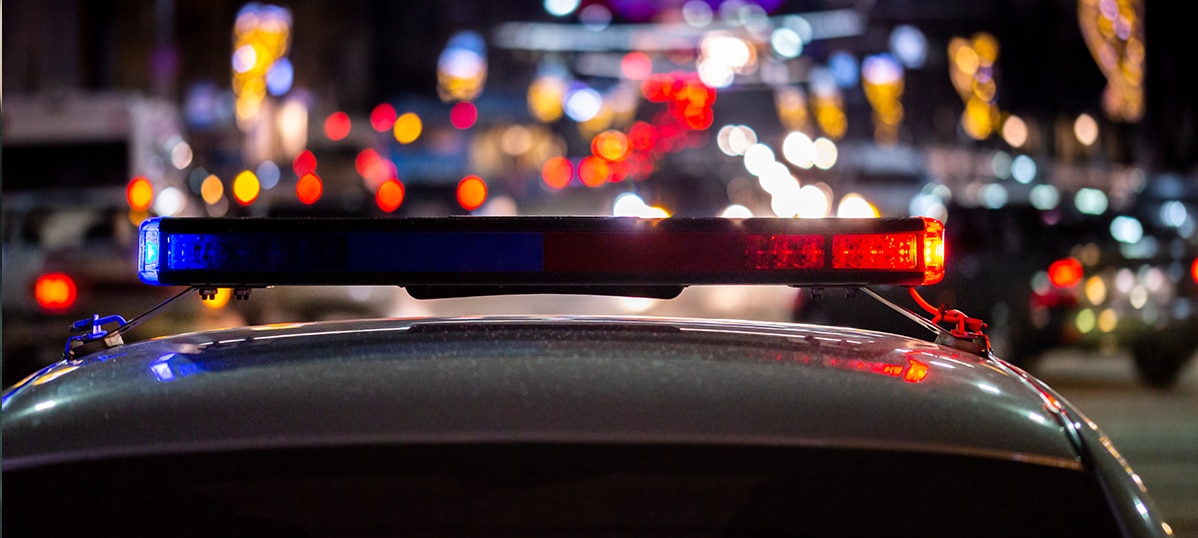 Drunk Driving Injury Lawyers in Harrisburg, PA
Strong legal advocacy for victims of drunk driving accidents
People drink liquor in many places – home, at local taverns, family gatherings, and parties. There's nothing wrong with drinking in moderation. However, there's everything wrong with drinking and then getting into a car and driving. Everyone who drinks needs to find a way to get home safely. While several drinks may result in being charged with a DUI (driving under the influence) charge, even one drink can begin to affect a driver's ability to safely control a car.
At KBG Injury Law, we understand just how deadly and devastating drunk driving is. We file wrongful death claims when drunk drivers cause the death of loved one. Our Harrisburg drunk driving injury lawyers file personal injury claims when a drunk driver causes an accident leading to injury. We have obtained a remarkable record of success negotiating settlements and trying wrongful death and personal injury cases in court. We're experienced at handling all types of car accidents, including crashes caused by drunk drivers.
How deadly is drunk driving?
According to the Pennsylvania DUI Association:
293 people died in alcohol-related car accidents in Pennsylvania in 2020, down from 299 in 2019.
There were 7,700 alcohol-related crashes in 2020.
17% of the alcohol-related crashes that killed someone in 2020 were drivers aged between 16-20. The 31-35 age group had 44% of all drunk driver fatalities for 2020.
"89% of the alcohol-related occupant fatalities (drivers and passengers) were in the vehicle driven by the drinking driver; 75% were the drinking drivers themselves."
Alcohol is 4.3 times more likely to cause fatal injury in a crash than driving sober.
Why is driving under the influence so dangerous?
According to Very Well Mind, an adult driver with a blood alcohol concentration (BAC) level of .08 or higher is 7 times more likely to be involved in a deadly crash than a sober driver. For drivers aged 21-34, the risk of death is 12 times higher for a driver whose BAC is .08 or more than a sober driver.
Impairment starts with the first drink:
02 BAC. Drivers can be distracted easily. They aren't able to "quickly track the movements of other vehicles, pedestrians, or animals."
05 BAC. Drivers begin to lose the ability to focus their eyes. They have more difficulty steering. They can't brake or respond to emergencies as quickly.
08 BAC. Drivers have slowed reaction times, difficulty detecting and responding to dangers, difficulty with vision and hearing, and their reasoning is affected. Drivers have difficulty controlling their speed and reacting to traffic signals.
10 BAC. Drivers will find it difficult to stay in their lane. The previously mentioned difficulties get even worse.
15 BAC. Drivers are likely to vomit. They will have extreme difficulty controlling their car and responding to emergencies.
The bottom line is that the .08 standard that is used for DUI criminal charges is too high. A driver who has just one drink is a danger to other drivers.
What laws against drunk driving apply to Harrisburg drivers?
In Pennsylvania, a driver can be charged with driving under the influence (at a general impairment level) if he/she operates or is in physical control of a vehicle's movements:
After imbibing a sufficient amount of alcohol such that the individual is rendered incapable of safely driving, operating or being in actual physical control of the movement of the vehicle.
After imbibing a sufficient amount of alcohol such that the alcohol concentration in the individual's blood or breath is at least 0.08% but less than 0.10% within two hours after the individual has driven, operated or been in actual physical control of the movement of the vehicle.
A driver will be charged with a "high rate of alcohol" if the BAC is between .10 and less than .16. A driver will be charged with the "highest rate of alcohol" if the BAC is .16 or higher.
The penalties for conviction of a DUI charge include imprisonment, substantial fines, suspension of the driver's driving privileges, and other consequences.
What is the relationship between a criminal DUI case and a civil case?
If a drunk driver faces criminal charges, our seasoned Harrisburg drunk driving lawyers coordinate your case with the government's case. Normally, the criminal case will proceed first. We then work to use the criminal conviction to prove the defendant is liable for the accident that caused your injuries or the death of a loved one.
A criminal conviction can only help your case. However, if the defendant isn't charged or isn't found guilty, the decision does not affect your right to file a civil lawsuit. If we believe the driver who caused your accident had anything to drink, we fight to show that drinking and then driving was negligent behavior. In most cases, if a driver was drunk, the driver also violated other traffic laws (such as speeding laws) or drove in a negligent manner (such as driving erratically).
Is anyone besides the driver liable for a drunk driving accident?
Our Harrisburg drunk driving lawyers may also file claims against:
The owners of the vehicle involved in the accident, if different than the driver, for negligent entrustment of a vehicle to someone known to be a habitual drunkard, who intends to drive while intoxicated, or who is known to be intoxicated.
A liquor license holder (such as a tavern or hotel), if they served liquor, malt beverages, or brewed beverages to someone who was visibly intoxicated, and that driver then causes your accident due to his/her intoxication.
Social hosts who continue to serve alcohol to inebriated guests
Anyone who serves or provides alcohol to underage persons
How much is my Harrisburg drunk driving case worth?
If you suffer serious injury because of a drunk driver, KBG Injury Law seeks the following damages:
All your medical bills, including future expenses
All your lost income, include loss of earning potential
Damage to your vehicle and/or property
Your daily physical pain and emotional suffering, for as long as your injuries continue
Loss of consortium damages
If a spouse, parent, or child, died due to a driver's intoxication, we file a wrongful death claim under Pennsylvania Statute Title 42, Chapter 83 on behalf of the family members. Damages in death cases may include payment of funeral and burial costs; the income and benefits your loved one would have earned if the accident had not occurred; and the value of the services, comfort, and society he or she would have provided to your family. Spouses can also claim loss of consortium damages.
We may also seek punitive damages when possible.
Accident victims in Pennsylvania generally have two years to file their claim. However, we advise consulting with a Harrisburg attorney immediately. Contact KBG Injury Law as soon as possible after the accident occurs.
Is there a drunk driving lawyer near me?
Our Harrisburg office is conveniently located on the West Shore at 717 Market Street, Lemoyne, PA. We're located minutes from downtown Harrisburg, near the West Shore Farmers Market. Our attorneys can also visit you at home or in the hospital by appointment if you are too injured to come to us.
Speak with a respected Harrisburg drunk driving attorney as soon as possible
A delay in speaking to an attorney can hurt your case. At KBG Injury Law, we move quickly to investigate the cause of your accident and all liable parties, and often work with authorities in drunk driving cases. Our lawyers understand the devastation and severity of drunk driving accidents. They should never happen. We fight aggressively to obtain all the compensation you deserve, and respect your right to mourn for a loved one tragically killed by a drunk driver. To schedule a free initial consultation, call us at 717-848-3838 or fill out our contact form. KBG Injury Law maintains offices in Harrisburg, York, Lancaster, Hanover, and Gettysburg, and proudly represents victims and families across South Central Pennsylvania.