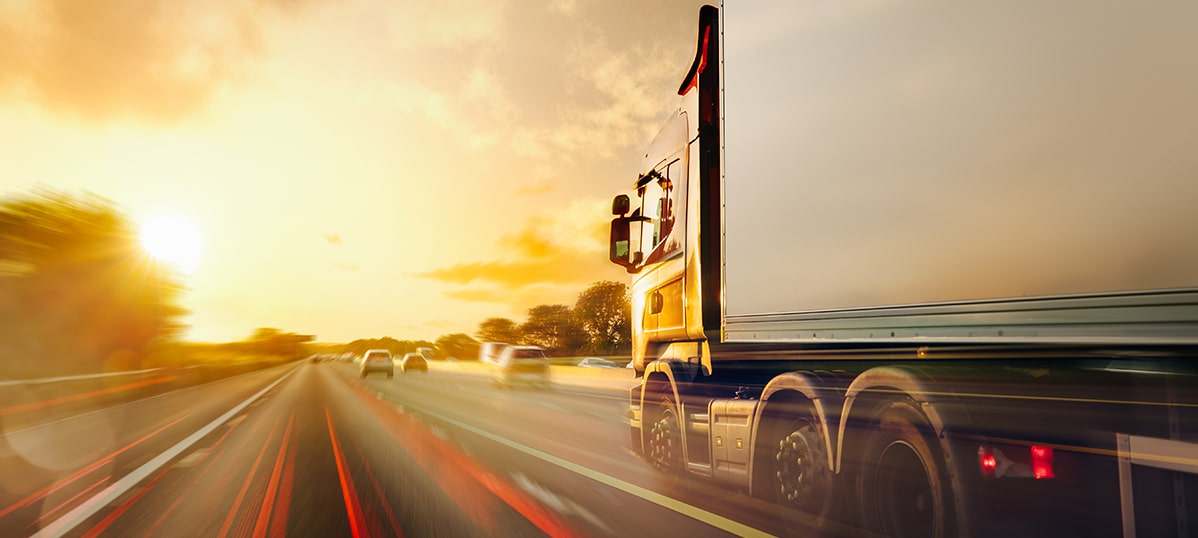 Truck Accident Attorneys in York, PA
Experienced help when you are hurt in an accident with a tractor-trailer in Pennsylvania
A collision involving a tractor-trailer, delivery truck, or any kind of commercial vehicle can lead to catastrophic injuries. The sheer size of trucks compared to passenger vehicles makes them dangerous even when their drivers are following all the rules.
If you were injured in a truck accident in or near York, PA, our attorneys are here to help. KBG Injury Law has been protecting the people of South Central PA for almost 40 years. We are experienced litigators who understand the physical, emotional, and financial burdens that come with devastating truck accident injuries. Contact us today to learn more about how we can help you.
How prevalent are truck accidents in Pennsylvania?
According to a Federal Motor Carrier Safety Administration (FMCSA) 2019 report, 127,000 commercial trucks and buses were involved in crashes with injuries. Additionally, 5,237 trucks and buses were involved in fatal accidents. The FMCSA also reports a two percent increase in fatal crashes from 2018, as well as a six percent increase in crashes overall.
Closer to home, the Pennsylvania Department of Transportation (PennDOT) reports 6,905 heavy truck crashes in 2020. These resulted in 22 fatalities. PennDOT defines a heavy truck as a "single vehicle or tractor-trailer combination designed for carrying a heavy load of property on or in the vehicle. Includes: single unit trucks (e.g., coal truck), tractor-trailers, motor homes, etc."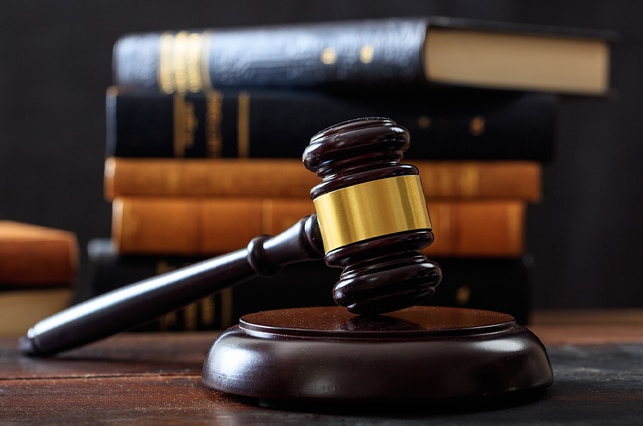 What are some common types of truck accidents?
While many truckers and the companies for which they work are highly conscientious and safety-conscious, there are some who may not always abide by rules and regulations, placing themselves and other motorists in jeopardy. Generally, truck drivers make more money the faster they deliver their cargo. You can see why some truckers push themselves to exhaustion to meet demanding schedules and achieve their mileage.
Tractor-trailer accidents can happen for many reasons, including driver fatigue. However, other factors can combine and contribute to commercial truck accidents:
Inadequate training
Blind spot accidents
Jackknifing
Driving under the influence
Speeding
Prescription or over-the-counter drug use
Brake or tire problems

Failure to yield
Unfamiliarity of roads
Driver distraction
Poor vehicle maintenance
Equipment failure
Improper loading of cargo
Failure to properly inspect the truck
There are also multiple types of trucking accidents, all of which can result in severe, or even fatal, injuries to those in passenger cars. The most common commercial vehicle accidents include:
Rollovers: A driver may lose control of the truck, causing it to slide and tip over onto its side.
Rear-end: Even when brakes work properly, trucks can fail to stop in time and end up crashing into the back of a vehicle.
Underride: If a truck stops too quickly, passenger vehicles may slide underneath the truck's trailer, leading to catastrophic outcomes.
T-bone: If a driver runs a red light, they can hit another vehicle at a perpendicular angle.
Head-on: Head-on collisions are some of the most dangerous crashes involving large trucks.
The York, PA attorneys at KBG Injury Law can investigate the circumstances of your accident to determine how and why it occurred.
What are common injuries caused by truck accidents?
The significant difference in size between commercial trucks and the other vehicles on the road is never more apparent than after a collision. Common injuries resulting from a truck accident include:
Broken bones
Fractures
Amputations
Burn injuries
Crush injuries
Facial injuries
Head and brain injuries
Spinal cord injuries
Whiplash
These accidents can result in permanent disability. For example, a spinal cord injury may leave a victim unable to walk. A traumatic brain injury could mean that a victim must spend the remainder of his or her life requiring assistance and care. Families can be left with massive medical bills unless they can secure adequate compensation after an accident. Trucking accidents can also result in fatalities, adding to the pain and suffering of the family. Let the attorneys at KBG Injury Law help.
Who is liable for my York, PA truck accident injuries?
After a trucking accident, the expenses of your injuries and losses can seem immeasurable. You may be wondering how responsibility is determined in a commercial truck accident, and who will pay for related costs. Figuring this out can be a complex process and calls for expert examination and advice. Our attorneys can answer all of your questions and help move the process along.
A truck accident could be the result of a driver's negligence or a manufacturer's negligence. It could be the result of several factors combined. You will need evidence, data reports and witness accounts to confirm who is liable for your pain and suffering and financial losses. An experienced truck accident lawyer can help you build your case and get the compensation you deserve.
You might wonder if the trucking company is also liable for accidents caused by their drivers. It depends on the circumstances, and it can get complicated. Sometimes a trucker is an owner-operator, and not technically the employee of a trucking company. This limits the liability of the company the trucker contracts for. If the trucker is an employee of a company, the company may be held liable for the accident.
However, there is something called "logo liability" that may make liability easier to determine. In short, logo liability means a driver operating a truck with a company logo is an employee of that company while they are under the responsibility of the truck and its cargo. This does not matter whether the driver is technically an employee or an owner-operator. However, not all jurisdictions accept logo liability in a claim. The attorneys at KBG Injury Law can determine which parties should be held liable for your injuries and losses.
Should I talk to my insurance company after a truck accident?
Pennsylvania is a no-fault state. This means you make your claim with your own insurance, so it is important to know what to say – and even more important to know what to avoid. Our lawyers can handle the details of your claim, but you do need to contact your insurance company to give them some basic information. After an accident, take the following into consideration when making the call:
Stay calm: You likely have a lot of feelings in the wake of an accident, especially if you or your loved one sustained serious injuries. However, taking out your frustrations on the insurance representative will not help your case.
Know who you're talking to: Get the representative's name and telephone number, as well as the name of the person or trucking company he or she is representing.
Minimize personal information: You can give your name, address and phone number, but avoid discussing anything else, especially anything finance-related.
Do not give details: The insurance representative might want you to give a statement about what occurred the day of the accident. State only basic facts, like where and when the accident occurred, the vehicles involved and the identity of witnesses. Do not editorialize and avoid giving details of your injuries.
An insurance company will use whatever you tell them to try and reduce the amount of compensation they pay. If at all possible, speak to your lawyer before talking to the insurance adjuster. Our team can provide knowledgeable guidance on the dos and don'ts of working with an insurance company after a serious accident.
How long do I have to file a lawsuit after a truck accident injury?
Generally speaking, the statute of limitations for personal injury lawsuits in Pennsylvania is two years. Failure to file a lawsuit within the statute it limitations can bar you from collecting damages. There are exceptions to this rule – minors may have more time to file – but it is in your best interest to contact an attorney quickly, so that we can get started.
Is there a truck accident attorney near me?
You can find KBG Injury Law at 110 North George Street, in York. Our offices are near Interstate 83 and Routes 30, 74 and 462.
Our experienced York, PA truck accident attorneys can help
At KBG Injury Law, we have a team of experienced tractor-trailer injury lawyers ready to fight for the compensation you deserve. Sometimes insurance companies do not pay all they owe, and we will make sure they do their part. In a tractor-trailer accident, costs may far exceed what your insurance or health insurance will cover, and you could suffer the consequences for years to come, perhaps even a lifetime. Let us ensure that does not happen. To schedule a consultation, call 717-848-3838 or toll free at 800.509.1011 or fill out our contact form. We have offices in York, Lancaster, Harrisburg, Hanover, and Gettysburg, and help clients and families throughout South Central Pennsylvania.