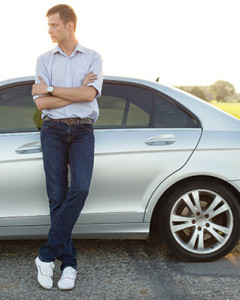 Almost everyone, at some point, will be involved in an auto accident. Hopefully when this happens you do not suffer a car accident injury, but if you are injured and find yourself dealing with insurance companies, you need to consult with an experienced auto accident lawyer whose law firm is focused on auto accident injury and personal injury cases.
FINANCIAL IMPACT OF AUTO ACCIDENT INJURIES
Auto accidents involving injuries can not only result in long-term physical and emotional trauma, but also their financial impact can be devastating. Injured parties may not be able to return to work for an extended period of time, if at all, and medical bills can continue to mount, especially if long-term treatment is required.
DEALING WITH INSURERS ON YOUR OWN CAN BE COSTLY
Insurance companies are in business to earn a profit and do not have your best interests at heart. They desire to close cases quickly and for the least amount of money possible. While their initial offer may seem fair or even generous, their hope is that you will accept it without pursuing further action such as litigation. If you deal with them on your own, you are at an extreme disadvantage and may be in danger of not receiving the settlement you truly deserve.Our experienced car accident attorneys can help defend your auto accident claims. Call our law firm today for advice on PA car accident personal injury cases.
HOW WELL DO YOU UNDERSTAND YOUR RIGHTS UNDER YOUR AUTO POLICY?
Insurance policies are not easy documents to understand, as they contain a variety of legal jargon and fine print. They also spell out a number of conditions that must be met before a claim is paid. The wording in policies is often ambiguous and open to interpretation, a feature insurance companies attempt to use to their advantage. To learn more about vehicle insurance, call our personal injury lawyers today.
FULL VS. LIMITED TORT
In Pennsylvania, auto insurance is governed by tort law, which indicates the policyholder's right to sue for injury damages if an accident is the fault of another driver. If the policyholder elected limited tort when purchasing the policy, he may be entitled to recover compensatory damages, such as lost wages. If he chose full tort and the accompanying higher premium, he may also be entitled to punitive damages that will provide additional payment for pain and suffering. An experienced auto accident lawyer can help you understand your rights under your policy and help you recover any damages to which you are legally entitled.
THE NEED FOR AN EXPERIENCED AUTO ACCIDENT LAWYER
As you can probably see, auto accident law is complicated and if you are in this situation you should consult with any of our auto accident lawyers who will meet with you free of charge. For over twenty years we have handled injury accident cases involving cars, trucks, motorcycles and pedestrians. We will handle all aspects of your claim, from car repairs to medical bills. We will work with you to resolve your claim in a fair and just manner. When the facts warrant it, we are prepared to litigate your case to achieve the best result. Every auto accident lawyer at our practice has years of experience in front of juries. Make sure that you receive the representation that will yield results.
To discuss personal injury representation,
please call us toll-free (800) 509-1011, or Request a Free Consultation.