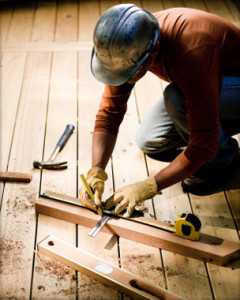 Every year, thousands of people are involved in work-related accidents or contract serious illnesses due to the exposure to hazardous or toxic substances in the workplace. In many cases, these events can have serious financial consequences in addition to creating health issues, as they may deprive workers of their ability to earn a living and support their families for brief or extended periods of time. If you have been involved in a work-related accident, contact our knowledgeable workers compensation attorneys. We are happy to answer any questions you may have or assist you with your claim.

Workers' compensation is insurance that employers are required to have in case their employees suffer a work injury. Workplace injuries can include traumatic injuries, repetitive stress injuries, aggravation of preexisting physical conditions, or the development of a disease as a result of employment. Read answers to common questions about workers' compensation.
NEED FOR COMPULSORY LAWS
Prior to the development and implementation of compulsory workers' compensation laws, workers typically had to resort to taking civil action in the form of a lawsuit. This process often proved time-consuming and costly for workers, as they may have had no income during the legal proceedings due to their inability to work. Compulsory laws were designed to make compensation occur more quickly, limiting the hardship endured by workers and their families.
BENEFITS FOR EMPLOYEES
Benefits are paid by private insurance companies or by your employer and may include wage loss, medical expenses, and, in some cases, specific payments. Under workers' compensation law, it does not matter who is at fault for causing the work injury or disease; an injured worker is entitled to workers' compensation benefits regardless of fault. As a result, employers cannot attempt to place blame on employees for a work accident as a means to attempt to deny or limit the payment of benefits. If you think you may be eligible for benefits, contact our experienced workers compensation attorneys for a free consultation.
RESTRICTIONS
In most cases, an employee who has suffered a work injury or contracted a disease as result of employment is restricted to receiving workers' compensation benefits and cannot pursue any other remedies that might otherwise be available under the law. As a result, it is imperative that injured workers pursue all benefits they rightfully deserve under workers' compensation laws to ensure their financial well-being until they can return to work.
POTENTIAL ISSUES
While the entitlement to workers' compensation benefits might seem clear to an employee, employers and their insurers routinely deny benefits that should be paid, delay payment of benefits that are due, and make every attempt to terminate or reduce benefits prematurely. Obviously, paying benefits results in an additional expense to employers and insurance companies, so they will explore every possible alternative to minimize payments. In some cases, their actions may constitute a violation of the law.
KNOW YOUR LEGAL RIGHTS
The laws governing workers' compensation are often complex and confusing. In many cases, employers are better versed in the legal nuances than their workers, which can provide them with a significant advantage regarding their ability to limit or even deny benefits. Knowing your rights and knowing when to retain a workers comp attorney to protect your right to workers' compensation benefits is extremely important. An experienced workers' comp attorney can help you level the playing field and receive all benefits to which you are legally entitled.
To discuss personal injury representation,
please call us toll-free (800) 509-1011, or Request a Free Consultation.