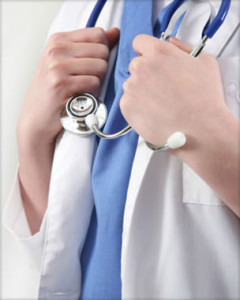 In times of need, particularly when seeking relief from physical pain or discomfort, we place our full trust in the men and women of the medical profession. Doctors and nurses are sometimes depicted on television shows as saviors who can do no wrong. This strong sense of trust can cause some to follow the advice offered by medical professionals without question.
Most of the time, our trust and confidence is rewarded with excellent medical care, as the medical profession is filled with compassionate, caring individuals whose primary goal is to improve the health and well-being of their patients. However, it's important to remember that physicians, as well as nurses, pharmacists, hospitals and other medical professionals, are not infallible. They make mistakes and unfortunately, their mistakes can often result in death or disability. The fact that the mistake is unintentional does not absolve the caregiver from responsibility for the result of the action.
THE STATISTICS ARE ALARMING

While some may believe medical malpractice is not a common occurrence, the statistics tell a different story. According to the Journal of the American Medical Association, 106,000 patients die each year in the United States from negative reactions to medication. More than 20,000 deaths occur due to hospital errors, and 12,000 people lose their lives because of needless surgery. And the Bureau of Justice Statistics points out that 90 percent of all malpractice lawsuits are filed by patients who have suffered a permanent injury or by family members who have lost a loved one because of an alleged medical treatment mistake.

If you have been a victim of medical malpractice, call our experienced lawyers today for a free consultation. Our medical malpractice attorneys are happy assist you with your claim or answer any questions you may have.

ACCEPTABLE STANDARD OF CARE

The medical malpractice law holds that medical professionals must act in accordance with the standard of care expected by others in the same profession. When a medical professional fails to provide the accepted standard of care, the consequences can be devastating. Common examples of medically-related errors that might be pursued as malpractice include the failure to diagnose, delay of diagnosis or misdiagnosis of an illness; surgical complications; mishandling of medications; prescription errors; inappropriate or substandard treatment; and a failure to provide the right type of treatment.

COMPENSATION FOR LOSSES

If you suspect you have been a victim of medical malpractice, your losses may be compensable. You may be entitled to receive both economic and non-economic compensatory damages. Examples of the former include loss wages as well as the payment of medical and life care expenses. The latter may include emotional distress resulting from the loss of a loved one. Recovery of damages caused by a loss requires taking the appropriate legal action in a timely manner.

DETERMINING WHETHER YOU ARE A VICTIM OF MALPRACTICE

The only way to know for sure whether you or a loved one has been the victim of malpractice is to contact an experienced malpractice attorney. A medical malpractice lawyer at Katherman Briggs and Greenberg will review your case and advise you regarding the best course of action. If the situation warrants, we will take the necessary steps to pursue legal action in an effort to attain the settlement you deserve.
To discuss personal injury representation,
please call us toll-free (800) 509-1011, or Request a Free Consultation.