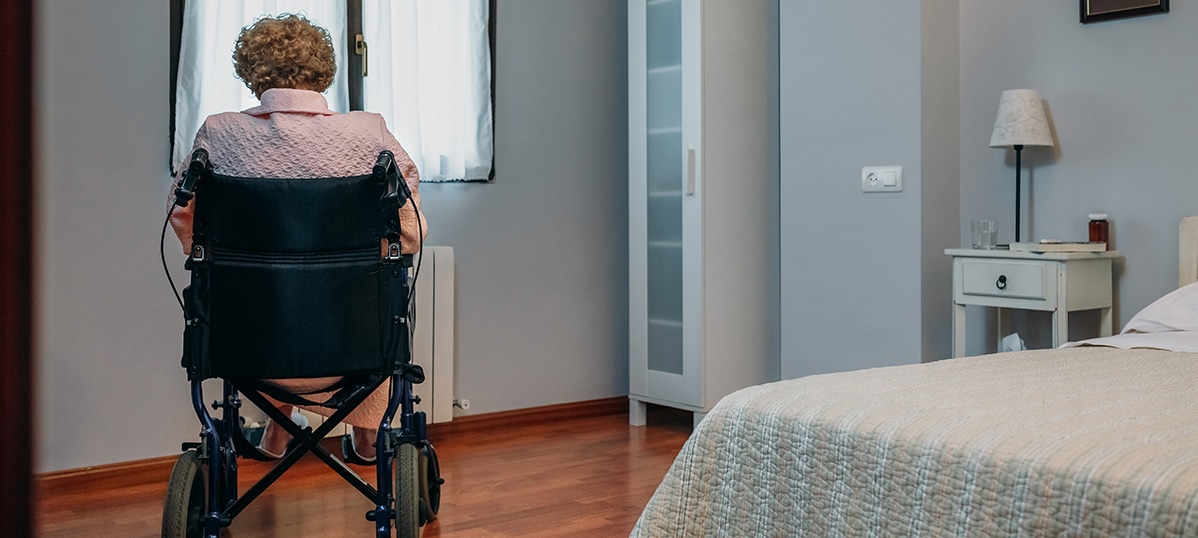 Nursing Home Abuse and Neglect Lawyers in Harrisburg
Holding nursing homes accountable when they cause seniors harm
Our senior citizens deserve to be treated with respect. When they move into a nursing home for their golden years, they have the right to expect the staff won't put their safety or health in jeopardy. Sadly, many nursing homes place profits before the best interests of their residents. Nursing homes must be held accountable if they fail to hire enough staff, fail to vet their staff, or fail to respond to complaints by seniors and their families and resident seniors get harmed as a result.
At KBG Injury Law, our seasoned Harrisburg nursing home lawyers have been fighting for injury and abuse victims for 40 years. We fight aggressively to hold businesses and individuals liable when their lack of care causes harm. Fighting aggressively is especially critical in nursing home abuse cases because seniors only have a limited number of years left. We file complaints against the nursing homes, long-term care facilities, and staff who engage in physical, emotional, sexual, or financial abuse of a mother, father, aunt, uncle, or loved one.
How often does nursing home abuse occur?
As the population of America ages, the percentage of people who are expected to live in nursing homes is expected to increase dramatically. The National Center for Elder Abuse (NCEA) estimates that by 2040, there will be 80 million people 65 and older in the United States. Sadly, already, many nursing home residents state that they have experienced some form of abuse. Worse, many incidents of abuse go unreported out of fear, because the senior has dementia, or for other reasons.
What type of conduct is considered nursing home abuse?
Harrisburg has many nursing homes. Most homes and assisted living facilities provide quality care for their seniors, and charge a great deal of money for the services they provide. When nursing homes fail to make the safety of their residents a top priority, they deserve to be held accountable.
The CDC categorizes elder abuse as follows:
Physical abuse. Physical abuse includes various types of physical force and distress. Examples include punching, slapping, pushing, and the use of physical or chemical restraints. Severe physical abuse can cause broken bones or fatal injuries. Some of the signs of physical abuse include bleeding, bedsores, rope marks, and bruises. Other signs include malnutrition, dehydration, poor hygiene, and the consequences of not taking prescribed medications.
Emotional abuse. Untrained staff members may not know how to work with seniors with poor attention spans, dementia, mood swings, and other difficulties. Instead of helping residents, the staff member may punish them, cause them to live in fear, or display a lack of respect. Signs of emotional abuse include isolation, withdrawal, a lack of communication, and other behaviors that show that your loved one just isn't their usual self.
Sexual abuse. This horrendous type of abuse involves any type of forced or nonconsensual sexual interaction with a senior. Some of the signs include wounds and bleeding from sexual body parts, sexually transmitted infections, or sexual harassment.
Financial abuse. Some nursing homes and staff try to take advantage of seniors by pressuring them to sign powers of attorney or buy things they wouldn't normally buy. Financial abuse also includes stealing, forgery, unauthorized check cashing, and other fraudulent acts.
Nursing homes need to take proactive steps to prevent seniors from falling, suffering abuse, or living with unnecessary difficulties of old age. Neglect includes failing to have ramps or bars for seniors to hold on to, not ensuring the residents take their medications, a lack of essential healthcare, and not attending to the senior's diet and appearance.
What are common signs of abuse at Harrisburg nursing homes?
Many seniors can't speak for themselves or are too afraid or embarrassed to make any complaints. They rely on the people who care for them to speak out on their behalf. When you visit your loved one, you should look for the following signs of abuse or neglect:
Loss of weight or appetite
Anxiety and fear
Withdrawal from social activities
Unaccounted for financial withdrawals or losses
Loss of self-esteem
Changes in physical appearance
Suicidal thoughts or statements that it's time to die
Changes in behavior or appearance
Signs that show a senior is not taking their medication
Some of the injuries seniors may suffer due to abuse or neglect include:
Broken bones, such as hip fractures
Burn injuries
Bedsores and bruises
Neck, shoulder, and back pain
Emotional trauma
At KBG Injury Law, our Harrisburg nursing home lawyers will explain what rights your loved one has and how to assert those rights. It's important to move quickly because seniors need more time to heal from injuries and have a limited number of years left to fully enjoy their lives.
What are Pennsylvania's nursing home laws?
There are numerous federal and state laws that are designed to protect seniors who live in nursing homes and long-term facilities. Some of the laws the Pennsylvania Department of Health emphasizes are:
The Pennsylvania Code, TITLE 28, Health and Safety
Federal rules
The Pennsylvania Department of Health inspects nursing homes in Harrisburg on a yearly basis.
The Centers for Medicare and Medicaid Services (CMS) has specific regulations for nursing homes that accept Medicare or Medicaid payments – which means most nursing homes in Harrisburg.
Often, the strongest way to protect seniors is to file a civil lawsuit against the nursing home. Lawsuits provide financial compensation for your loved one and help send a message that the nursing home needs to protect other residents.
What are the rights of Harrisburg nursing home residents?
Seniors who live in nursing homes have specific rights that are established by the Centers for Medicare and Medicaid and Pennsylvania law. Some of the rights set forth in the Pennsylvania statute are:
"To be assisted by any advocate of your choice in the assertion of your rights and to see a lawyer in private at any time.
To make complaints and to have your complaints heard and adjudicated promptly.
To receive visitors of your own choice at reasonable hours.
To receive and send unopened letters and to have outgoing letters stamped and mailed.
To practice the religion of your choice or to abstain from religious practices.
To use personal possessions, unless it has been determined that specific personal property is contraband.
To handle your personal affairs including making contracts, holding a driver's license or professional license, marrying, or obtaining a divorce, and writing a will.
To participate in the development and review of your treatment plan.
To not be subjected to any harsh or unusual treatment."
Who is liable for my nursing home abuse and neglect claim?
At KBG Injury Law, we've been fighting for personal injury victims for 40 years. In Harrisburg nursing home abuse and neglect cases, depending on the circumstances of your loved one's injury, we file claims against
The nursing home
Individual staff members
Medical staff
Builders, contractors, and maintenance companies
Visitors who cause abuse
We demand compensation for the senior's medical bills, financial losses, and pain and suffering. We may also seek punitive damages in egregious cases.
Is there a nursing home abuse attorney near me?
KBG Injury Law several offices throughout South Central PA. Our Harrisburg office is located at 717 Market Street, Lemoyne, PA. We can meet with clients away from the nursing home or at a family home when necessary.
Get help now. Speak with an experienced Harrisburg nursing home lawyer today
At KBG Injury Law, our nursing home lawyers understand the trauma of abuse and neglect. Your loved one has the right to a safe and comfortable residential experience. They should be honored for all they've accomplished and be encouraged to live healthy and social lives. When abuse or neglect causes physical, emotional, sexual, or financial harm, we work aggressively to protect the elderly. To discuss how we can help your family, call us at 717-848-3838 or complete our contact form to arrange for a free consultation with an experienced Harrisburg personal injury lawyer. We have additional offices in Gettysburg, York, Lancaster, and Hanover, and proudly help clients throughout South Central Pennsylvania.