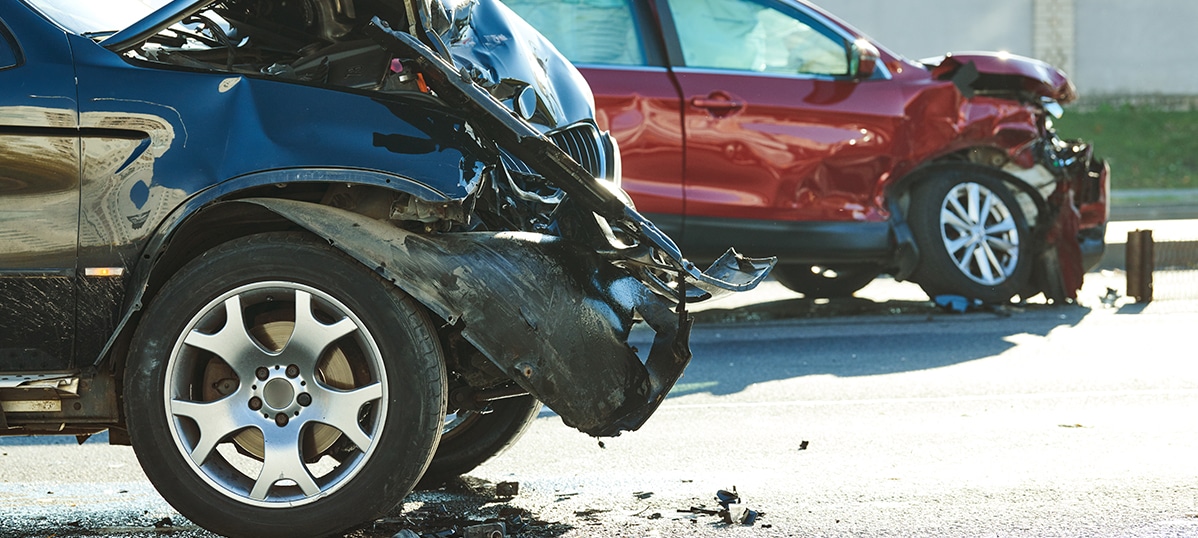 Car Accident Attorneys in Harrisburg, PA
Legal advocacy when you're hurt in a car crash in Dauphin County
Car accidents can be traumatic, destructive, and a terrible hassle. In the aftermath, victims must not only deal with their injuries, but an entire host of other concerns. When the accident was not your fault, you need to manage communication with insurance companies, figure out how to pay your bills while you miss work due to your injuries, and handle the multitude of resulting medical expenses.
The Harrisburg personal injury attorneys at KBG Injury Law can help. While you take the time you need to recover from your injuries, we get to work. We can investigate the circumstances of your accident, proving that negligent party was at fault for your injuries, as well as demonstrate the extent of your losses. Our legal team can ease your concerns and work to secure the best possible resolution for your case.
What are the most common types of Harrisburg car accidents?
The Pennsylvania Department of Transportation (Penn DOT) reports that, in 2020, Pennsylvania saw an average of 12 car accidents every hour.  Every day, 168 people suffered injury in traffic accidents, with three experiencing fatal injuries. Further, although car crashes decreased in 2020 compared to 2019 (104,475 vs. 125,267), fatalities increased by 6.6 percent.
Penn DOT notes certain types of car accidents are more common, and include (in order of prevalence):
Hitting a fixed object. This is the most common type of accident in Pennsylvania, and typically involves a single vehicle colliding with an object like a tree, utility pole, or guardrail. The Insurance Institute for Highway Safety (IIHS) reports that nearly half of fixed object accident fatalities occur at night.
Angle collisions. An angle collision is when one vehicle strikes another at an angle between 90 degrees and 180 degrees. In other words, sort of a cross between a side-impact crash and a rear-end crash. Angle accidents often happen when one driver fails to yield right-of-way to another.
Rear-end crashes. These occur when the front of one vehicle collides with the rear of another. Often the result of distraction, intoxication, or bad road conditions, rear-end crashes are the main reason drivers are advised to maintain a proper following distance.
Sideswipe accidents. Sideswipes happen when two cars or vehicles collide lengthwise. These accidents often occur when both cars are traveling in the same direction – for example, a car attempting to switch lanes without checking first. However, sideswipes can happen with parked cars or with two vehicles traveling in opposite directions, like if a driver veers into the wrong lane.
Head-on collisions. Although less common than other types of accidents, head-on collisions can be much more dangerous. These occur when two vehicles traveling in opposite directions collide. Because both cars are moving at the time they crash into each other, the forces of impact tend to be significant and result in severe injury to vehicle occupants.
No matter the type of car accident in which you were involved, our Hanover attorneys can work to determine the cause and why it happened. We want to ensure you secure compensation for what you lost in the accident.
What are some typical causes of car accidents?
Auto accidents happen for a wide variety of reasons, with many caused by negligence and recklessness. Some of the common causes of car accidents here in Harrisburg include:
The Harrisburg attorneys at KBG Injury Law will show the cause of your accident, working with police reports and launching our own investigation if necessary to prove fault in your case.
What serious injuries happen in car crashes?
Car accident injuries can range from serious to catastrophic and life-altering. Even the safest of drivers can end up in a bad accident simply due to another's negligence. Some common injuries one might sustain in a car crash include:
Broken and fractured bones
Loss of limb injuries
Soft tissue injuries
Spinal cord injuries
Neck, back, and shoulder injuries
Traumatic brain injuries
Internal injuries
Lacerations
Post-traumatic stress disorder
Scarring and disfigurement
Wrongful death
After a car accident, not only is your physical health in jeopardy, but your finances may be as well – for a very long time. Depending on the severity of your injuries, you may need months off work to recover, if you are able to return at all. Medical expenses may be more than your insurance can cover, so it is crucial you work with attorneys who can ensure you get everything you need and deserve for what you have lost.
What is the value of my Harrisburg car accident claim?
When you or a loved one suffer injury in a car accident that was not your fault, you can seek compensation under Pennsylvania's personal injury laws. The attorneys at KBG Injury Law will fight for the damages you deserve, including:
Medical expenses, now and going forward
Lost wages and reduced earning capacity
Pain and suffering
Rehabilitation and physical therapy
Property damage
Our legal team may be able to negotiate and settle your injury claim without going to court – however, we are not afraid to go to trial if that is what it takes for a successful resolution for your case. We prepare every claim as if it is going to court to show insurance companies that we are serious about our clients and their cases.
Is there a car accident attorney near me?
Our Harrisburg office is located at 717 Market Street, Lemoyne, PA, between N. 8th and N. 7th Streets. We are just a few minutes away from district and state courts. We also maintain four locations throughout the state.
Harrisburg car accident lawyers with experience
The attorneys at KBG Injury Law have been assisting clients throughout the state for over 30 years. If you or a loved one were hurt in a car accident, we want to help protect your rights. Our knowledge of the legal process can help make everything easier – call us today. You can reach us at 717-848-3838 or fill out our contact form. KBG Injury Law maintains offices in York, Lancaster, Harrisburg, Hanover, and Gettysburg, and proudly serves clients throughout South Central Pennsylvania.