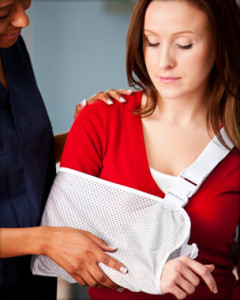 When you enter upon someone else's premises, you expect their premises to be safe, especially when entering a business that is open to the public. When dangerous conditions do arise, a property owner has certain obligations to the persons who are permitted to use the property. Those duties may include inspecting the property to identify dangerous conditions, warning people about dangerous conditions, and fixing dangerous conditions. Dangerous conditions may include tripping hazards, structurally unstable structures, fall hazards, slick surfaces, and countless other conditions. If a person is permitted or invited upon a property containing a dangerous condition and is injured as a result of encountering the dangerous condition, then the property owner – and anyone else responsible for care and maintenance of the property – may be accountable for the harm suffered.
Such cases are usually heavily defended. Property owners and their insurers often argue that the person who is injured either assumed the risk of injury because he knew or should have known about the dangerous condition, yet decided to accept the risk of injury, or was comparatively negligent – equally responsible or more responsible than the property owner – for causing his own injuries.
If you have premises liability claims, you need an experienced and skilled attorney. The insurance adjuster working for the property owner is not on your side. He or she is not interested in treating you fairly, but rather in saving the insurance company as much money as possible.
To discuss personal injury representation,
please call us toll-free (800) 509-1011, or Request a Free Consultation.