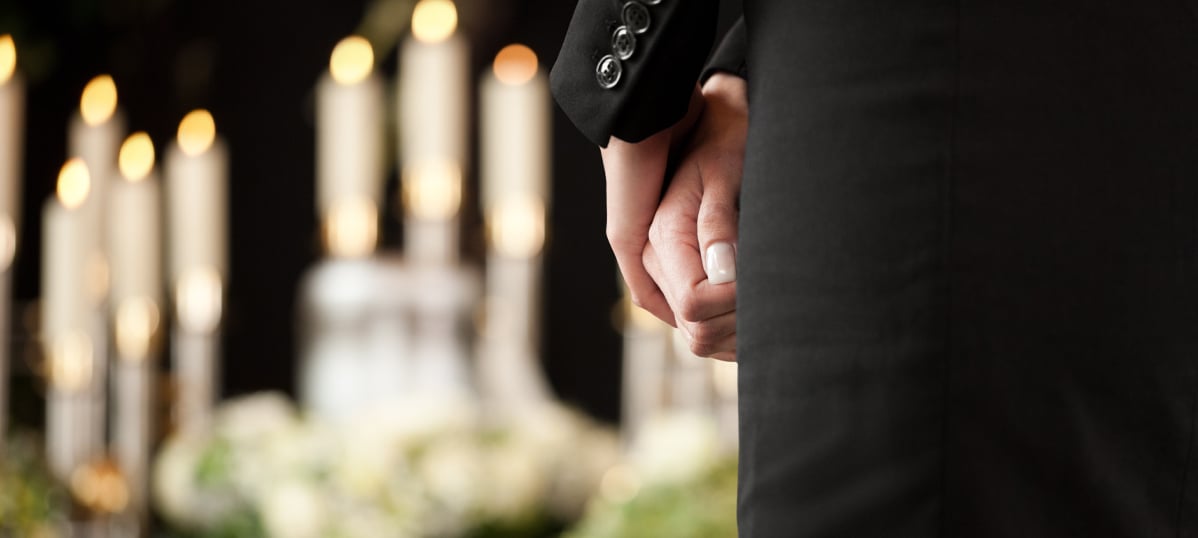 Hanover Wrongful Death Attorneys, York County, PA
Compassionate help for families who have lost a loved one in South Central PA
There's nothing worse than learning that a loved one died in a preventable accident. The people responsible for the death of your loved one should be held financially responsible for ending the life of a spouse, parent, or child. While no amount of money can bring your loved one back, wrongful death claims do help families pay for their economic losses, including funeral bills, lost income, and the value of the support and guidance the loved one would have provided his/her family members.
At KBG Injury Law, our Hanover wrongful death lawyers help you through this traumatic time. We respect your need to mourn your loved one. We also fight to show that drivers, property owners, doctors, nursing homes, and others caused your loved one's death due to carelessness or neglect. We also file claims against manufacturers when product defects take a life. Our lawyers have 30 years of experience filing wrongful death claims. The good news is that we do settle many claims, often for the insurance policy limits. We are also respected for our ability to persuasively argue personal injury claims before a jury.
What is a wrongful death claim?
A wrongful death claim is a civil claim filed against the person or party that caused your loved one's death due to neglect or a failure to act in a reasonable or safe manner. In some wrongful death cases, the government also files a criminal case. A common example is when an intoxicated driver causes the Hanover car accident that killed your loved one.
In a wrongful death action, family members are entitled to damages the same way they would be entitled to an intestate estate. This means that the spouse, children, and parents are entitled to a share of the damages collected in wrongful death claim. Our Hanover wrongful death lawyers can explain the details.
According to Pennsylvania's wrongful death statute, damages in a wrongful death claim can include:
Funeral and burial expenses.
Any outstanding medical bills if, for example, the decedent was hospitalized before succumbing to the injuries.
The administrative costs associated with filing the wrongful death claim.
The amount of income and benefits that the decedent would have earned if she/he had survived.
The value of the comfort, guidance, society, and household services the decedent would have provided the family members.
To ensure that the amount of damages is correct, we work with professionals and experts skilled at determining the value of economic and personal losses based on your loved one's:
Life expectancy
Earnings
Health
Other factors
In egregious cases of negligence or intentional harm, our Hanover wrongful death lawyers may also seek punitive damages. We also file a survival claim if your loved one did not die immediately after the accident; we can also explain the details of these types of legal actions in a free consultation.
Who can file a Hanover wrongful death action?
At KBG Injury Law, we understand the devastation of the death of a loved one. We calmly and compassionately guide you through the wrongful death claims process. In Pennsylvania, if the person who died had a will, then the executor named in the will has the right to file the wrongful death claim. If the person did not have a will, then typically a relative requests to be appointed administrator of the estate. The administrator can then file the wrongful death claim.
The executor/administrator files the claim on behalf of the beneficiaries, who are the people entitled to receive the share of the decedent's estate. Normally, the beneficiaries are a spouse, children, and/or parents.
What are some causes of wrongful death?
At KBG Injury Law, our Hanover wrongful death lawyers are seasoned personal injury lawyers. We represent families when a loved one loses their life due to:
Slip and falls
Assaults and violence
Injuries caused by product defects
Some of the leading reasons that people die due to the fault of others are drunk driving, distracted driving, and medical malpractice:
What if there is also a criminal trial regarding my wrongful death case?
In some wrongful death cases, the defendant may also be charged with a crime. A common example is when a drunk driver causes the death of your loved one. The driver will also likely be charged with driving under the influence of alcohol.
When there are companion criminal cases, the criminal case is usually tried first because defendants in criminal cases have the right to a speedy trial.
Often, the evidence presented in the criminal trial or the conviction or plea itself can be used in your civil wrongful death case. However, a "not guilty" verdict also has no effect your case, as the burden of proof in a civil case is lower.
When should I file my Hanover wrongful death claim?
Families should speak with our experienced Hanover wrongful death lawyers as soon as possible after your loved one's death. We will investigate how the accident happened and who is responsible. In car accident cases, for example, we need to examine the roadway where the crash happened and the damage to the vehicles.
We then formally question everyone involved in the accident, work with financial experts who can determine the amount of economic losses caused by the death of your loved one, and prepare your case for negotiation and/or court.
The statute of limitations for filing a wrongful death claim is two years. In some cases, there may be shorter time requirements such as if a wrongful death claim involves the state. The best course of action is to speak with our office as soon as possible.
Is there a Hanover wrongful death lawyer near me?
You can find KBG Injury Law at 250 York Street in Hanover, PA, just a few minutes away from York County district courts. We are conveniently located near Pennsylvania Routes 94, 116, 194, and 216. We also have locations throughout South Central Pennsylvania.
Get help from a caring Hanover wrongful death lawyer today
We understand the tragedy behind the preventable loss of a loved one. At KBG Injury Law, our attorneys work with families to balance their need to grieve and their desire for closure. Wrongful death claims can help compensate you for your losses so you can focus on moving forward. To discuss how a wrongful death claim works, please call our Hanover wrongful death lawyers at 717-848-3838 or complete our contact form to schedule an appointment. KBG Injury Law maintains offices in Hanover, York, Lancaster, Harrisburg, and Gettysburg.