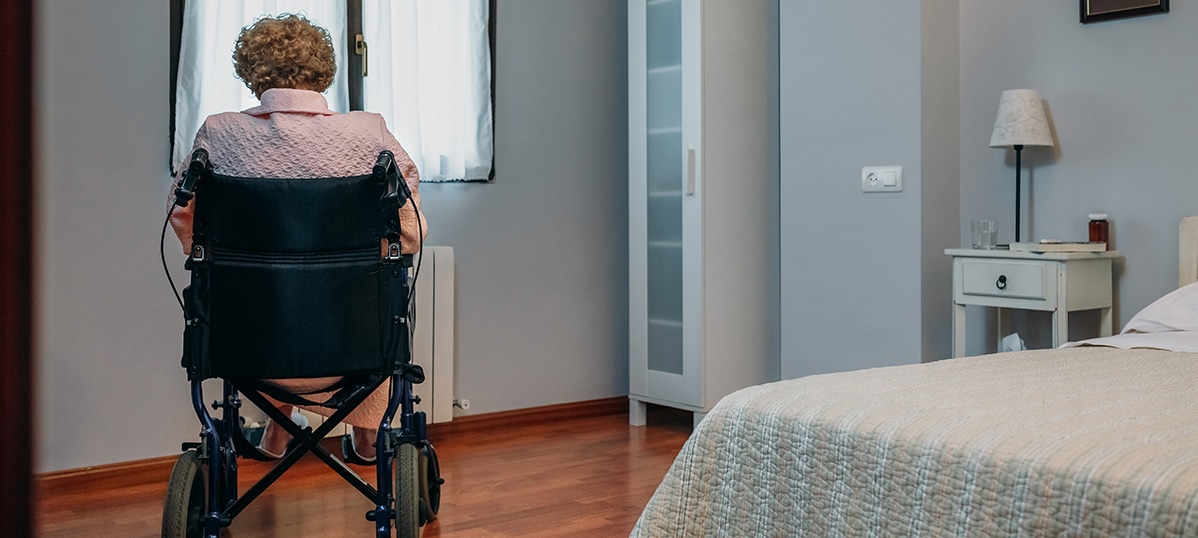 Hanover Nursing Home Negligence Attorneys, York County, PA
Representation for victims of nursing home abuse in South Central Pennsylvania
We owe our parents and guardians everything for all the sacrifices, love, support, and protection they gave us while somehow still managing their own separate responsibilities. They raised us, helped us shape into who we grow up to be. When age starts to take its toll and it's time for us to take care of them, of course we want the best care and treatment possible for them.
Some families have to trust a nursing home facility with their loved ones to ensure they have safe, professional care when they need it. Understandably, they expect whatever home they decide on to have competent, responsible, and compassionate caregivers, but unfortunately, that is not always what ends up happening. When a nursing home facility fosters an abusive, negligent environment that results in your loved one suffering serious injuries, trust the Hanover nursing home negligence attorneys at KGB Injury Law to make sure they do not get away with it.
What is nursing home negligence?
Although disturbing to consider, especially if you have an aging loved one who may need a nursing home environment in the near future, negligence and abuse by nursing home staff is not as rare as you would like to think. In fact, 10 percent of all nursing home residents have suffered some form of abuse in the previous year alone. This abuse may take several forms:
Physical abuse, including punching, shoving, roughly handling, or otherwise causing purposeful, physical injury to the resident
Emotional abuse, which could be anything from shouting or insulting the resident to manipulating them in any harmful way
Sexual abuse, including harassment
Neglect or abandonment, referring to injuries and other basic needs being ignored or unnecessarily isolating the resident for long periods of time
Financial exploitation, usually in the interest of gaining access to a will or trust fund
Healthcare fraud of any sort
What are common injuries caused by nursing home negligence?
While abusive actions, the intentional mistreatment of seniors, may be the most attention getting, neglect is far more common.  Negligence is very simply the failure to act in a reasonable manner: doing something that a reasonable person would not do – or failing to do something that a reasonable person would do.
Therefore, many of the following common nursing home injuries can be caused by nursing home negligence:
Bedrail injuries, resulting from residents falling between the mattress and the bedrail meant to keep them from crashing onto the floor, and can lead to breathing problems, suffocation, and cardiac arrest if they are not helped in time.
Bedsores, which happen when a resident is lying in bed in the same spot for a long period of time. These painful ulcers can kill skin tissue and become life-threatening if the staff allows them to go untreated. They should also be prevented by simply making sure the bedridden resident is readjusted and checked periodically.
Broken bones, spinal injuries, and concussions from falling – which can easily happen when bed rails are not properly employed, fall monitors are not used, residents are left unattended, or call bells are not answered in a timely manner and residents try to move unattended, such as to go to the bathroom. A hip fracture from a fall can dramatically shorten life expectancy.
Infections, like pneumonia and influenza, can be deadly if nursing home staff fails to treat them properly and promptly.
What are the warning signs of nursing home negligence?
Every situation is unique, and so is every resident and negligent party involved. This means that the red flags may look wildly different from case to case, making it difficult to tell when they are actually there. If your loved one has issues with dementia or delusions, it can be even harder to simply trust what they say about how they are treated. Regardless, there are some common warning signs to be on the lookout for, for both abuse and negligence by nursing home staff.
Warning signs of abuse:
Unexplained dehydration or malnutrition
Head injuries or fractures
Sudden injuries on bed-bound residents
Severe infections, especially involving the genitals
Later-stage bedsores
Bruises, cuts, and welts with no explanations
Several injuries at varying stages of healing
 Warning signs of neglect (that may also be present in cases of abuse):
Suddenly becoming withdrawn and quiet
Noticeable agitation, frustration, or upset
Sudden desire to be isolated from everyone else
Reluctance or refusal to speak with you or another loved one if staff members are present
Unexplainable or sudden fear of being touched, even by known family members
Any unusual behavioral changes including anxious reflexes like rocking or biting
It can be hard to accept or acknowledge that someone you love is going through something so traumatic, especially if they are grappling with the physical consequences, but the sooner the problem is identified, the sooner you can get them out of that situation and seek legal redress for their pain and suffering.
What are the rights of nursing home residents in Pennsylvania?
The Centers for Medicare and Medicaid and the state of Pennsylvania provide nursing home residents with specific rights that include, but are not limited to, the right to:
Participate in social activities
Be free from discrimination
Understand the costs of the nursing home care and services
Proper respect
Competent medical care
File complaints with a nursing home ombudsman
Speak with a nursing home lawyer
Visitation with family and friends
Anyone who causes a senior harm should be held responsible. At KBG Injury Law, we file claims against:
Nursing homes and long-term care facilities
Nursing home employees
Medical staff
Maintenance and repair companies
Contractors
The damages portion of a nursing home abuse case is similar to that of a medical malpractice case. Damages include all reasonable and necessary medical bills and pain and suffering. We all have a right to enjoy peace, comfort, and dignity in our golden years, even as our days grow shorter, and no one should have that taken away needlessly through neglect or abuse.
How is nursing home negligence proven in court?
Cases of nursing home negligence may have their own unique factors, challenges, and complications, but they are still personal injury cases at their core. By this, we mean liability is proven the same way it is proven for any negligent party in any situation. There are four major elements to determining and proving a liable level of negligence:
Duty. Establishing that a nursing home and its employees have a duty to provide care at a certain level
Breach. Establishing that the nursing home or its employees failed to provide the type or quality of care expected by professional standards
Causation. Establishing that the nursing home or its employees breach of their duty of care is what lead to the senior's injuries.
Damages. Establishing that the senior's injuries warrant compensation, that they are more than a mere rub of life.
Working with an experienced Hanover nursing home negligence attorney can make sure your case has the best chances possible for success.
How long do I have to file a nursing home negligence lawsuit?
The victims of nursing home abuse and neglect and their families have two years from the date that they knew or should have known that they were the victim of neglect or abuse within which to either settle their claims or file suit against all potentially responsible parties. The sooner you get started with exploring your legal options, the better. The two-year deadline can be extended under certain circumstances, so you should still consult with counsel even if you think the deadline has passed. Delay benefits only the nursing home and its employees.
How can a Hanover, PA nursing home negligence attorney help my case?
Working with an experienced, skilled, and compassionate legal representative can ensure your loved one's case has the greatest chance of success. Not having counsel or delaying pursuit of claims benefits only the nursing home and its employees and could result in you losing a chance to seek legal redress, justice, for your loved one.
Is there a Hanover, PA nursing home negligence attorney near me?
KBG Injury Law is located at 250 York Street in Hanover, PA, only a few blocks east of the Square. We also have other locations in York, Lancaster, Gettysburg, and Harrisburg.
Compassionate Hanover nursing home negligence attorneys
Whether it is negligence or abuse, it is never acceptable. When we trust our loved ones to a nursing home, we should be able to rest easily knowing they are getting the best care available, not receiving a terrible call about an untreated infection, broken bone, or any number of injuries. Those who fail to uphold their duty of care need to be held accountable, especially when the victim is seriously injured or disabled from a preventable ailment. At KGB Injury Law, our Hanover attorneys want nothing more than to ensure you can afford to make your loved one as comfortable and healthy as possible, and we proudly offer our compassionate services to families like yours all over the state. Our Pennsylvania nursing home negligence attorneys are available at offices in York, Lancaster, Gettysburg, Harrisburg, Hanover, and serve clients throughout South Central Pennsylvania. For a free consultation, call us today at 717-848-3838 or use our contact form.