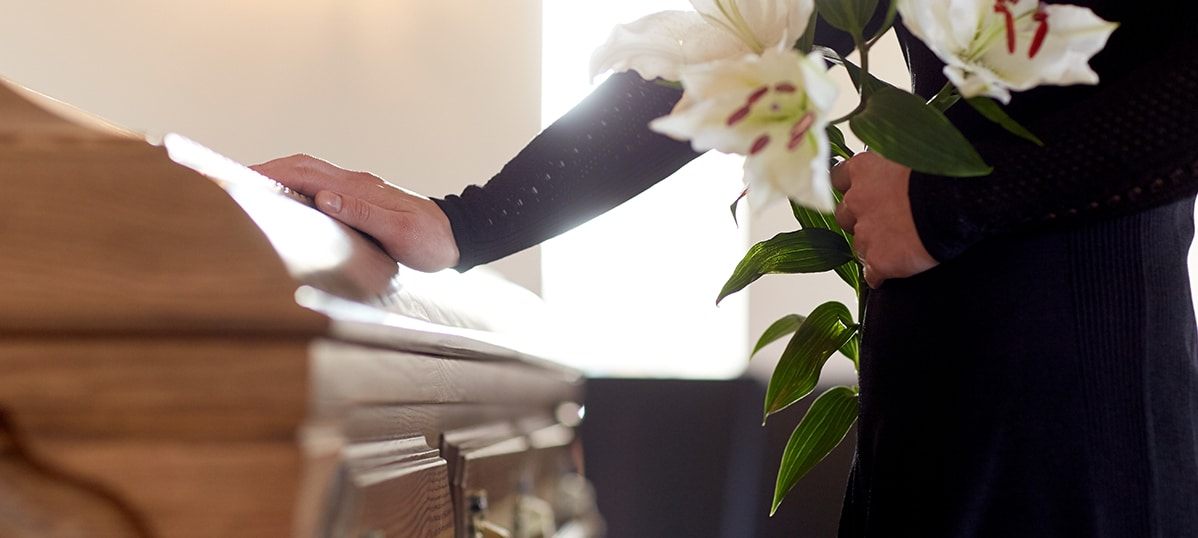 Gettysburg Wrongful Death Attorneys, Adams County, PA
Caring representation when Pennsylvania accidents tragically take the life of a loved one
You can think of a wrongful death situation as a personal injury claim where the injured party is no longer able to bring his or her case to court. Therefore, another party — typically the personal representative of the deceased individual's estate — must pursue legal action to recover compensation on behalf of the beneficiaries of the estate, who are often the deceased's family members. In general, the actions that cause a wrongful death are the same as those that would support a personal injury claim: an auto accident, criminal activity, medical malpractice, negligence, etc.
At KBG Injury Law, our Gettysburg wrongful death lawyers understand that no damage award can replace your loved one. Wrongful death damage awards are the best way to hold the people and businesses that caused the death of a loved one accountable for ending your loved one's life. We balance your need to grieve and honor your loved one with the need to hold the wrongdoers accountable. For 30 years, we've been fighting for personal injury victims and their families. We'll guide you through the claims process. Many wrongful death claims do settle. We're ready to argue your case in court if insurance adjusters fail to respect your loved one's death.
What does it mean to file a wrongful death lawsuit?
Drivers, property owners, doctors, manufacturers, and others should be held liable if their negligence or their products cause a spouse, parent, or child to die. A wrongful death lawsuit is a civil claim. If the act was especially unconscionable such as a death caused by a drunk driver, the state or county may file criminal charges too.
The beneficiaries, according to the Pennsylvania wrongful death statute, are compensated on the same basis that they would be if the decedent left an estate without a will. Wrongful death damages, "in addition to other damages" include damages for:
Reasonable hospital, nursing, and medical expenses – in cases where the loved does not die immediately.
The funeral and burial expenses.
The administrative costs to file the wrongful death claim.
The other damages include the amount of wages, income, and benefits the deceased would reasonably have earned if he/she had not been killed.
The personal losses of the family members due to the wrongful death can include the value of society, comfort, guidance, and household services the decedent would have provided the family members. Services include such items as household chores.
In wrongful death cases, our Gettysburg personal injury lawyers work with professionals who can determine the life expectancy of the decedent, and how much your loved one would have earned over his/her lifetime. The evaluation of a wrongful death case also includes considerations of the decedent's health.
Determining the loss of financial benefits is more complex if the decedent isn't working because he/she is a child.
In some cases, our Gettysburg wrongful death lawyers also demand punitive damages.
In cases when a victim survived the accident but died soon thereafter, we also file survival actions to compensate the estate (the family) for the victim's pain and suffering.
What types of accidents may result in a wrongful death claim?
At KBG Injury Law, we handle a broad range of accidents, all of which could cause a fatality, including:
Product defect accidents
Premises liability accidents such as slip and falls
Acts of violence
One major cause of vehicle accidents is drunk driving. Nationally, one person dies due to drunk driving every 52 minutes, according to the National Highway Traffic Safety Administration (NHTSA). Distracted driving, especially texting while driving, is another common cause of fatal accidents in Gettysburg.
Doctors may cause a wrongful death if, for example, they fail to diagnose that a patient has heart disease, and the victim suffers a deadly heart attack when competent care would have reasonably prevented the attack.
Manufacturers who make defective drugs or car parts may be responsible for any deaths they cause – especially if the drugs or vehicle parts were subject to a recall.
Who can file the Gettysburg wrongful death claim?
We help families file a wrongful death claim correctly. Generally, it is the administrator or executor of the decedent's estate that has the right to bring wrongful death claims on behalf of the wrongful death beneficiaries, even if the wrongful death beneficiaries are not the beneficiaries of the estate. Only if the administrator or executor of an estate chooses not to pursue wrongful death claims, or under certain circumstances delays pursing such claims, can wrongful death beneficiaries pursue claims on their own.
What is the time limit for filing a wrongful death case in Gettysburg in Pennsylvania?
Accident claims in Pennsylvania generally have a two-year statute of limitations. This means the wrongful death claim must be filed within two years from the date of the accident. If a claim is filed against a state entity such as the Pennsylvania Department of Transportation, then the Department must be notified of the accident within six months from the date of the accident.
As a practical matter, families should contact us as soon as possible. We respect your right to grieve. We also explain that it is critical that our investigators examine the site of the accident or any defective products as soon as possible. If the investigation is delayed, valuable evidence may be lost. The memories of everyone involved in the accident are at their best immediately after the accident.
We work aggressively on wrongful death cases to hold the responsible parties liable. We negotiate settlements when you're ready and when we have the evidence we need – not when the insurance company is ready. Strong settlements help families pay their bills and live the lives that decedents would have liked their families to live.
What happens if there are criminal charges?
If defendants are charged criminally such as being charged with a DUI, our Gettysburg wrongful death lawyers coordinate your case with the prosecution. Normally, the criminal case proceeds first. That way, we can use a conviction or the evidence the prosecution gathers, to prove the liability of the at-fault party or parties.
Is there a Gettysburg wrongful death lawyer near me?
We have offices throughout South Central Pennsylvania. Our Gettysburg law office is located at 37 West Middle St. We hold videoconferences when necessary.
Speak with an experienced Gettysburg wrongful death lawyer today
It's difficult to concentrate when you are in mourning. It's frightening to wonder how you'll pay your bills if a breadwinner died. It's traumatic to think that you'll never wake up to see your loved one again. We understand your grief. We calmly and clearly answer all your questions and guide you step-by-step through the claims process. We talk with you about all the ways the loss of your loved one will change your life. You deserve all the compensation the law allows. To schedule a free consultation with the Gettysburg wrongful death lawyers at KBG Injury Law, call us at 717-848-3838 or use our contact form. KBG Injury Law maintains offices in Gettysburg, York, Lancaster, Harrisburg, and Hanover. We proudly serve individuals and families throughout South Central Pennsylvania.