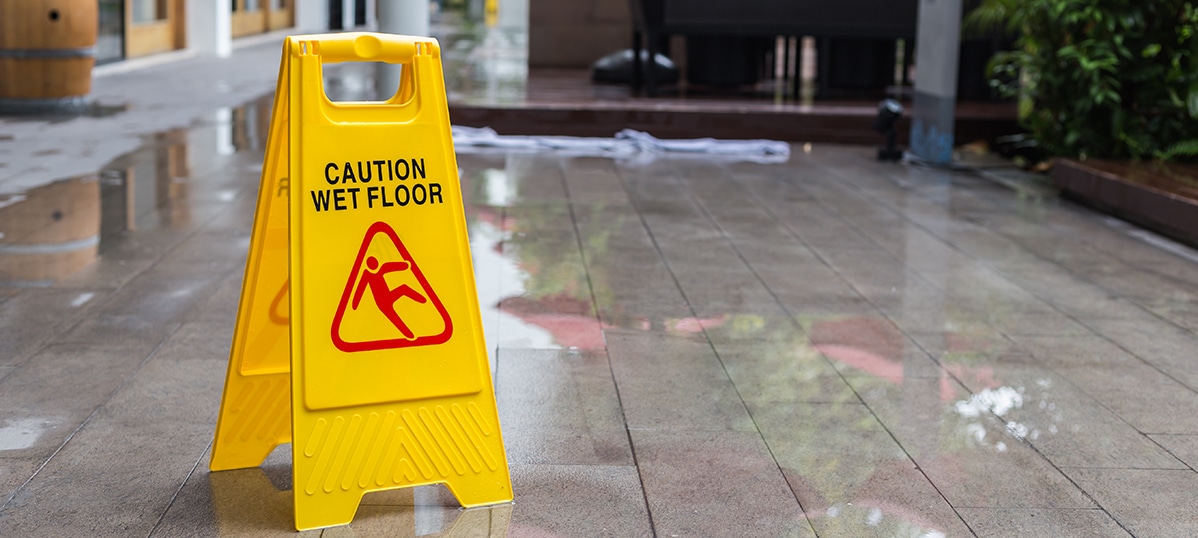 Premises Liability Lawyers in Gettysburg, PA
Aggressive representation when you're injured on another's property in PA
When you shop for goods, buy food, go to the doctor, or visit any property other than your own, you're not focused on any dangers. You're focused on buying the items you need or the people you want to see. You rely, and rightfully so, on the owner of the property to have taken every precaution necessary to ensure your safety. Falls and other accidents can cause spinal cord damage, brain injuries, broken bones, and other serious injuries. Some visitors may even lose their life due to these injuries.
At KBG Injury Law, our Gettysburg premises liability lawyers understand how worried you are after a serious accident. Who will pay for my medical care? How can I pay the bills when I'm not working? Who is responsible for my injuries? Can I be compensated for all the pain I'm going through? Our lawyers answer all your questions and calmly guide you through the claims process. We are respected across South Central Pennsylvania for our ability to obtain strong verdicts and high settlements when property owners negligently cause people harm.
When are Gettysburg property owners liable for injuries?
Restaurants, apartment complexes, retail shops, professional offices, nonprofits, and others are liable for your injuries if you can prove the following:
The owner of the property owed you a duty of care.

Generally, owners owe the highest duty of care to anyone they invite (invitees) onto their property, such as shoppers or people seeking professional advice.
Owners owe a high duty of care to people who have permission to be on the property (licensees) but are not on the property to benefit the owners. For example, if you are hurt while walking on your neighbor's sidewalk, the homeowner may be liable for your injuries, even if you were just passing through to see a different neighbor.
Owners, with some exceptions, do not owe a duty of care to trespassers.

The owner breached the duty of care. Owners have a duty to regularly inspect their property to look for possible dangers. They must warn you if they know of a danger or to mitigate the hazard before anyone can use the property.
The accident must be the proximate cause of your injuries. Our Gettysburg personal injury lawyers are skilled at showing that a slippery floor, an object on the floor, or another defect caused your injuries. We work with your doctors to verify the extent of your injuries and explain their cause.
What is the attractive nuisance doctrine?
The attractive nuisance doctrine is an exception to the trespassing prohibition. The doctrine recognizes that children often may be attracted to dangerous conditions on the property of another, even when they don't have the right to be on the property. Common attractive nuisances include swimming pools, trampolines, abandoned cars, and open pits. The doctrine requires that the owners ensure that children cannot access the dangers. Safety measures include fences, alarms, lighting, and other protections.
What types of premises liability claims do you handle?
At KBG Injury Law, our lawyers represent visitors to a property who are injured due to:
Slipping and falling
Dog bites
Fires
Escalator or elevator accidents
Assaults due to negligent security
Injuries from falling and unsecured objects
Construction accidents
Chemical exposures
Trampoline or swimming pool accidents
What are Pennsylvania's dog bite laws?
Pennsylvania has a strict liability law requiring that dog owners pay your medical bills (or your child's medical bills) without any need to prove fault. If you want to claim pain and suffering damages and lost wages, however, you need to show that the dog had "unmistakably vicious tendencies." One example of this is showing that the dog bit someone before. We also review whether the dog owner failed to comply with any dog restraint laws. Some breeds of dogs are presumed to be dangerous.
Dog bites can cause serious injuries, including infections, diseases, scarring, nerve damage, broken bones, and death. Children are especially likely to be attacked by dogs because they don't understand that dogs may bite if they feel threatened. to be attacked by dogs because they don't understand that dogs may bite if they feel threatened.
What steps should Gettysburg property owners take to protect visitors?
Our Gettysburg premises liability lawyers understand that every personal injury case depends on evidence. We are skilled at obtaining the evidence that supports premises liability claims. Some of the many ways we obtain convincing evidence of negligence include:
Investigating the scene of the accident. This includes taking pictures and videos and speaking to any witnesses.
Requesting documents that show the owner knew or should have known of the dangerous condition. We demand to see any notice of prior complaints by other visitors, the police, or local authorities. We find out if there were any repairs and when they were made.
Question the defendants about the accident and everything that may have caused the accident. We question when the owner inspected the property, who conducted the inspection, and what steps were taken if any defects were found, and if visitors were warned of the dangers. Owners should regularly inspect floors, parking lots, stairways, escalators, entrances, and other parts of their property.
Anticipate assaults and attacks. Property owners should anticipate that customers may be assaulted when they are handling money, where liquor is being served, or where there is any history of violence. Security measures include fences, cameras, locks, and video equipment.
We also determine if anyone else is liable for your accident, such as a tenant or a repair company.
How much time do I have to file a premises liability claim in Gettysburg?
Pennsylvania requires that all personal injury claims, including premises liability claims, be filed within two years from the date of the accident. There may be some shorter exceptions.
We strongly recommend that you contact us as soon as possible. Delay can hurt your case. Property owners may repair the defects. Witnesses may forget what happened. You need to be sure you're seeing the correct doctors. We promptly investigate your case and prepare your claim.
What damages can I seek in a premises liability claim?
At KBG Injury Law, our Gettysburg premises liability attorneys work to secure all the compensation you deserve. Property accident victims are entitled to the following damages from liable defendants:
Medical expenses – current and future.
Lost income and benefits – current and future.
Pain and suffering.
Scarring and disfigurement damages.
Loss of consortium.
Defendants may be liable for punitive damages if they violated building codes or failed to warn visitors when they knew of a dangerous condition.
Is there a premises liability lawyer near me?
Our office is located at 37 West Middle Street, Gettysburg, PA, near Route 30 in the heart of Gettysburg. We also maintain five other locations throughout South Central PA. We meet with victims at their homes or a hospital when necessary.
Speak with a respected Gettysburg premises liability lawyer today
At KBG Injury Law, our Gettysburg personal injury lawyers have been fighting for accident and injury victims for almost 40 years. We thoroughly prepare your case. We anticipate the arguments insurance adjusters and defense lawyers assert. We understand the unique challenges involved with premises liability claims.
To discuss your rights after a serious or fatal injury on the property of another, please call 717-848-3838 or use our contact form to schedule a free consultation. KBG Injury Law has offices in Gettysburg, York, Harrisburg, Hanover, and Lancaster. We represent victims and families throughout South Central Pennsylvania.