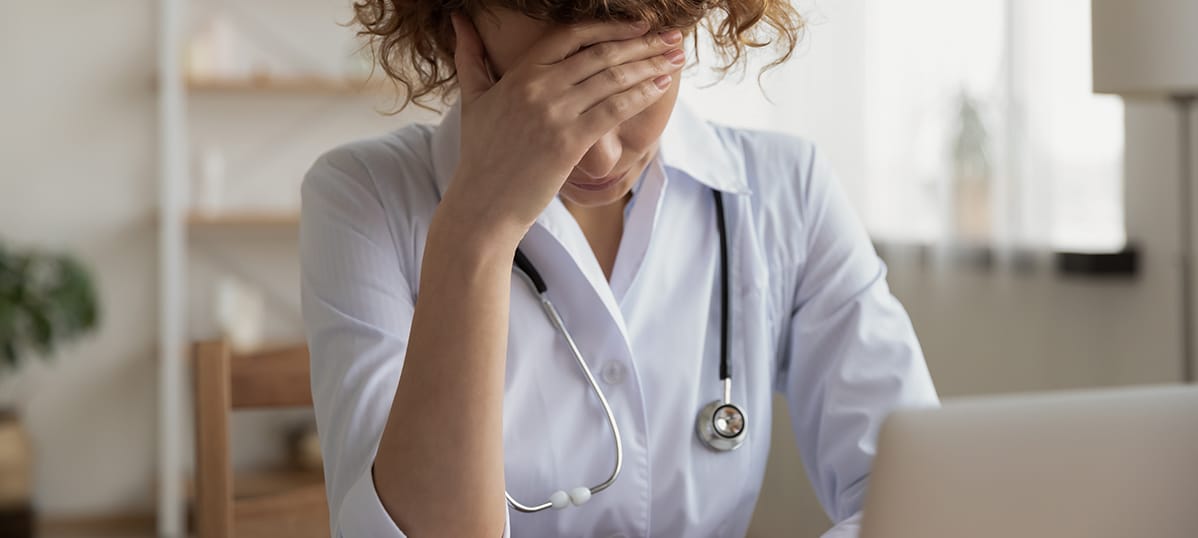 Gettysburg Medical Malpractice Lawyers, Adams County, PA
Tireless representation for patients and seniors who suffer malpractice, abuse, or neglect
We rely on doctors, nurses, surgeons, and other medical professionals to offer a high standard of care. In most cases, our trust is well-founded and healthcare providers offer helpful, compassionate, and professional advice, diagnosis, and treatment. Unfortunately, each year people are injured and even killed due to the lack of competent care by medical professionals.
When doctors, pharmacists, nurses, lab technicians, and others make medication dose mistakes, fail to diagnose an illness correctly, suggest unneeded surgery, fail to practice proper hygiene, or take other reckless action, they can be held liable if their patients are injured. When nursing homes fail to implement proactive measures to stop abuse, fail to respond to complaints of abuse, and act irresponsibly, they can be held liable if their residents are harmed.
At KBG Injury Law, our Gettysburg medical malpractice and nursing home abuse lawyers have been fighting for personal injury victims and families for 30 years. We work with doctors, investigators, and others to show why a health provider was negligent, or a nursing home failed to properly protect a resident. We have an impressive record of settlements and jury verdicts across South Central Pennsylvania.
What is medical malpractice?
Medical malpractice means that a healthcare provider who owed a patient a duty of competent medical care failed to provide that competent care, causing harm to the patient.
Our Gettysburg medical malpractice lawyers file claims against doctors and hospitals. We also file claims against nurses, medical practices, medical technicians, pharmacists, and many other types of healthcare providers.
Healthcare providers are generally required to provide care that other healthcare professionals in their same practice area would have provided. For example, surgeons are held to the standard of care of other competent surgeons. Heart doctors are held to the standard of care of other cardiologists.
250,000 people die each year due to medical malpractice.
Four in ten people believe their own care involved medical malpractice.
Nearly 99% of high-risk specialists are the subject of medical malpractice claims by the time they're 65.
The leading medical malpractice claim is a delayed or missed diagnosis.
What types of medical malpractice claims do our Gettysburg lawyers file?
Physicians and other healthcare providers may be liable for medical malpractice if they commit the following medical errors:
A failure or delay in diagnosis. Doctors should conduct an oral exam, a physical exam, and diagnostic tests to make a diagnosis. A missed or delayed diagnosis may mean that a treatable disease or condition is no longer treatable or is only treatable with surgery and aggressive care. An improper diagnosis can cause a wrongful death.
Mistakes during surgery. Surgeons should properly prepare themselves and their staff for any complications that may arise during surgery. Surgical mistakes include improper use of anesthesia, failure to treat infections, a lack of oxygen, leaving a medical tool inside the patient, operating on the wrong patient, and operating on the wrong body part.
Birth injuries. Mistakes during, before, and after delivery can cause death, birth defects, and serious complications. Gynecologists, obstetricians, and other pregnancy doctors should anticipate that the baby may not be in the correct position, may need oxygen, and many other problems. Birth injuries include cerebral palsy, brachial plexus injuries, HIE, and other severe disorders.
Diagnostic testing errors. Doctors need to order the correct imaging, blood, and other tests for their patients. They also need to read the results correctly. Failures can result in an improper diagnosis.
Drug mistakes. Doctors, nurses, pharmacists, and others may be liable if they fail to prescribe the correct drugs, fail to fill the prescriptions correctly, or fail to give the patient the correct drugs at the correct time.
A lack of informed consent. Doctors are required to advise patients about the known risks of any medical procedure.
Healthcare providers should monitor their patients continually. They shouldn't discharge a patient until he/she is ready.
What harm does medical malpractice cause?
Victims of medical malpractice deserve compensation for their injuries. The injuries do vary depending on the type of malpractice and the medical disorder. Our Gettysburg medical malpractice lawyers represent patients who:
Require surgery and/or additional medical care to rectify a medical mistake.
Endure worsening of a medical condition which would have been treatable but for the malpractice.
Suffer physical pains and emotional stresses due to the medical mistakes and the efforts to correct those mistakes.
Suffer any preventable birth disorders.
Have specific injuries such as cancer, heart disease, infections, respiratory illnesses, and other disorders.
Have other medical disorders due to medical malpractice.
How much is my medical malpractice case worth?
Our Gettysburg medical malpractice lawyers are seasoned personal injury lawyers. We work with doctors who can testify about the lack of proper medical care. We work with doctors who explain the treatment you need to correct any mistakes or the conditions you suffer with because mistakes can't be corrected. We demand compensation for:
All your medical bills for corrective treatment or treat your existing condition – including surgeries, doctor visits, therapy, medications, and assistive devices.
Any income loss because the injuries prevent you, and may continue to prevent you, from earning a living.
All your physical pain and emotional suffering.
The loss of function of any body part.
Scarring and disfigurement.
If the doctor's malpractice was egregious, for example, the doctor was drunk when he/she operated, we seek punitive damages.
If a patient dies due to medical malpractice, we demand that the defendants pay wrongful death damages on behalf of the family members.
When can nursing homes in Gettysburg be held liable for abuse or neglect?
There are numerous nursing home and long-term care facilities in and around Gettysburg. These nursing homes receive good compensation for the care they provide. The care they provide must be competent care that prioritizes the health and safety of the senior residents. Nursing homes and nursing home staff may be liable for the following conduct, which is defined by the US Centers for Disease Control and Prevention as:
Physical abuse. This type of abuse includes any force such as hitting, slapping, burning, kicking, or pushing that causes pain, functional impairment, distress, or death. Signs of physical abuse include bedsores, bleeding, fractures, bruises, wounds, rope marks, changes in behavior, poor hygiene, malnutrition, and findings that a patient did not receive the correct medications or the correct dosages.
Sexual abuse. The CDC defines this type of abuse as "forced or unwanted sexual interaction of any kind with an older adult. This may include unwanted sexual contact or penetration or non-contact acts such as sexual harassment." Signs include STDs, unexplained vaginal or anal bleeding, wounds and bruises around the sexual body parts, and sexually explicit photos.
Emotional or Psychological Abuse. This type of abuse includes behaviors by staff members that cause mental anguish, fear, and distress. Examples include a lack of respect, threats, humiliation, and harassment. Factors that indicate emotional abuse include withdrawal, isolation, the silent treatment, and unusual behavior.
Financial abuse. Seniors may be prey to staff members who steal, make unauthorized charges, pressure a senior to sign a power of attorney, forgery, unexplained withdrawals, improper cash checking, unpaid bills, and improper communications with the seniors' guardian.
Nursing homes must attend to a resident's basic needs of shelter, nutrition, clothing, essential healthcare, and hygiene. Signs of neglect include not giving residents their medication, failure to vet new staff members, not responding to complaints, and not having enough staff members.
The damages in nursing home abuse and neglect cases are similar to medical malpractice claims. The main difference is that seniors have less time to live which can affect their claims. Many seniors in nursing homes no longer work.
Is there a Gettysburg medical malpractice or nursing home lawyer near me?
Our Gettysburg law office is located at 37 West Middle St. We have several offices in South Central Pennsylvania. We meet with clients away from the office when necessary. Video conferencing is also available.
Discuss your rights with a Gettysburg medical injury lawyer today
At KBG Injury Law, our medical malpractice and nursing home lawyers understand how devastating it is when you expect treatments and care to improve your life – and instead, they make your life worse. We understand the difficulties that injured people face. We understand how crushing it is to lose a loved one. To learn more about how you can file a legal claim, call us at 717-848-3838 or complete our contact form to schedule an appointment with a seasoned Gettysburg trial lawyer. KBG Injury Law maintains offices in Gettysburg, York, Lancaster, Harrisburg, and Hanover. We proudly help clients throughout South Central Pennsylvania.