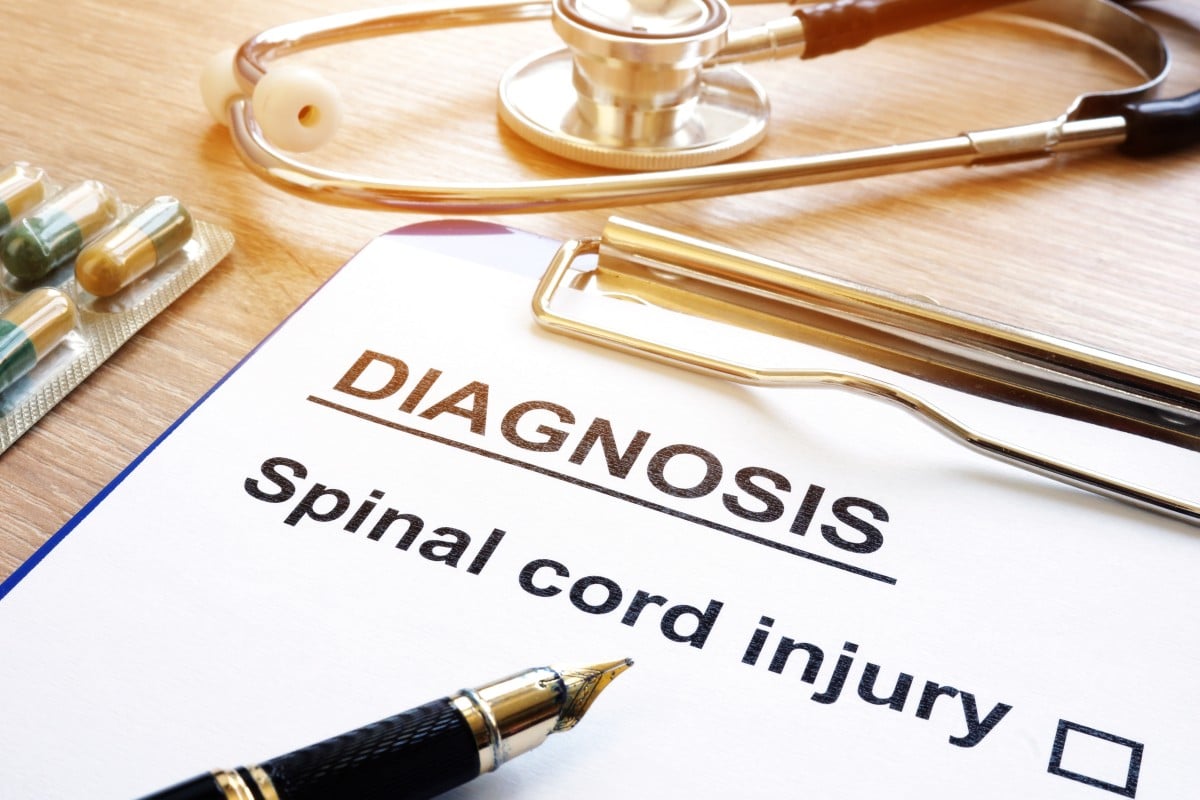 Spinal Cord Injury Lawyers in Gettysburg
Representation when accidents and negligence cause spinal cord damage
Many different types of accidents can cause spinal cord damage. Common causes include car, truck, and motorcycle accidents. Other causes include slip and falls and accidents at construction sites or on the property of others. Explosions and product defects may cause also spinal cord injuries. Violence and assaults can cause spinal cord damage as well.
Spinal cord damage may cause paralysis. Most victims live with a lifetime of chronic pain, and many spinal cord injury victims cannot engage in full-time employment again. Spinal cord injury victims will have constant struggles and complications.
At KBG Injury Law, our Gettysburg spinal cord injury lawyers are seasoned catastrophic injury attorneys. We understand the unique issues involved with these injuries, including what type of medical care you (or your loved one) will need for the rest of your life and all the ways spinal cord damage and other injuries affect your ability to function. Our team of lawyers works with a network of health providers to fully assess the severity of the spinal cord damage and your losses. For 40 years, we've been fighting for Gettysburg injury victims. We have an impressive record of strong results – through negotiation with insurance trials and through jury verdicts.
What is a spinal cord injury?
For many, learning to live with a spinal cord injury can be like going to medical school. At KBG Injury Law, we understand the broad range of issues involved with medical care for spinal cord injuries including the types of SCI injuries, the surgeries and treatments used to manage your SCI, and the complications that may arise. We work with spinal cord injury doctors through South Central Pennsylvania.
The spinal cord is a series of nerves protected by 31 vertebrae. The four main regions of the spinal cord are:
The cervical spinal cord – 8 vertebrae that connect the neck to the back.
The thoracic spinal cord – 12 vertebrae that form the spine's middle portion.
The lumbar spinal cord – 5 vertebrae around your lower back.
The sacral spinal cord – 5 vertebrae from the lower part of the spine that consists of nerve roots, not the actual spine.
According to the Shepherd Center, the two main types of spinal cord injuries are:
Complete spinal cord injuries. These SCIs eliminate the ability of the brain to send signals to the injury site. A complete SCI can lead to paraplegia, which essentially ends the ability of the lower body to function while preserving functionality of the upper body and arms. A complete SCI can also cause tetraplegia/quadriplegia, which causes a loss of motor function in both the lower and upper body.
Incomplete spinal cord injuries. An incomplete SCI reduces the ability of the brain to send signals below the site of the injury. Incomplete injuries can compromise motor function and sensory function in several parts of the body.
What tests do Gettysburg doctors use to test for an SCI injury?
According to the Mayo Clinic, doctors will conduct a physical examination and an oral history. Common imaging tests include:
X-rays. This test looks for any vertebrae fractures, tumors, or disorders. X-rays are also used to look for degenerative spine changes.
CT scan. This test uses computer images to examine if the accident victim has any disk, bone, or other disorders.
This test uses a magnetic field and radio waves to look for different spinal cord disorders.
Other tests such as a neurological exam may be conducted after the initial surgery.
What types of accidents cause spinal cord injuries?
Some of the many types of accidents that may cause a spinal cord injury include:
Accidents on the property of others, such as slip and fall accidents and assaults due to negligent security
Construction accidents
Recreational accidents such as diving accidents, horseback riding, and sports accidents
Bicycle accidents
What are the treatments for a spinal cord injury?
Emergency medical personnel at the accident site and the local hospital should prioritize keeping the victim completely immobile. ER doctors will also help with breathing, blood transfusions, and other emergency procedures.
Many patients will require surgery. Medications can help. Most patients will need to spend time in the hospital or a rehabilitative center so that doctors and healthcare professionals can help maximize the Gettysburg accident victim's recovery. Victims often work with:
Physical therapists who help with mobility and strength.
Occupational therapists who help victims learn how to conduct daily tasks and work with assistive devices. Assistive devices include wheelchairs, walkers, electronic aids, and the latest technology.
Psychologists who help with the emotional trauma of living with a permanent disability.
Many other healthcare professionals including rehab nurses, vocational therapists, nutritionists, and lifestyle change coaches.
Newer therapies, like spinal cord stimulators may help. Stem cell therapy is another active field of spinal cord research.
Is there a spinal cord injury attorney near me?
KBG Injury Law has five South Central Pennsylvania locations. Our Gettysburg office is conveniently located at 37 West Middle Street, Gettysburg, PA. We're located near Route 30 in the middle of Gettysburg.
Talk to our experienced Gettysburg spinal cord injury lawyers today
At KBG Injury Law, our Gettysburg spinal cord injury attorneys understand how difficult life is after a spinal cord injury. You need help. Lots of help. Legal help. Medical help. Financial help. Emotional help. Our seasoned lawyers work aggressively to hold drivers, property owners, construction site owners, manufacturers, and the doctors who cause your injuries accountable. We demand compensation for your medical bills, lost income, property damage, pain and suffering, disfigurement, and loss of consortium.
To speak with a respected Gettysburg spinal cord injury lawyer, call us at 717-848-3838 or complete our contact form to schedule an appointment. We have offices in Gettysburg, York, Lancaster, Hanover, and Harrisburg. We're ready to help you obtain a just settlement or verdict.