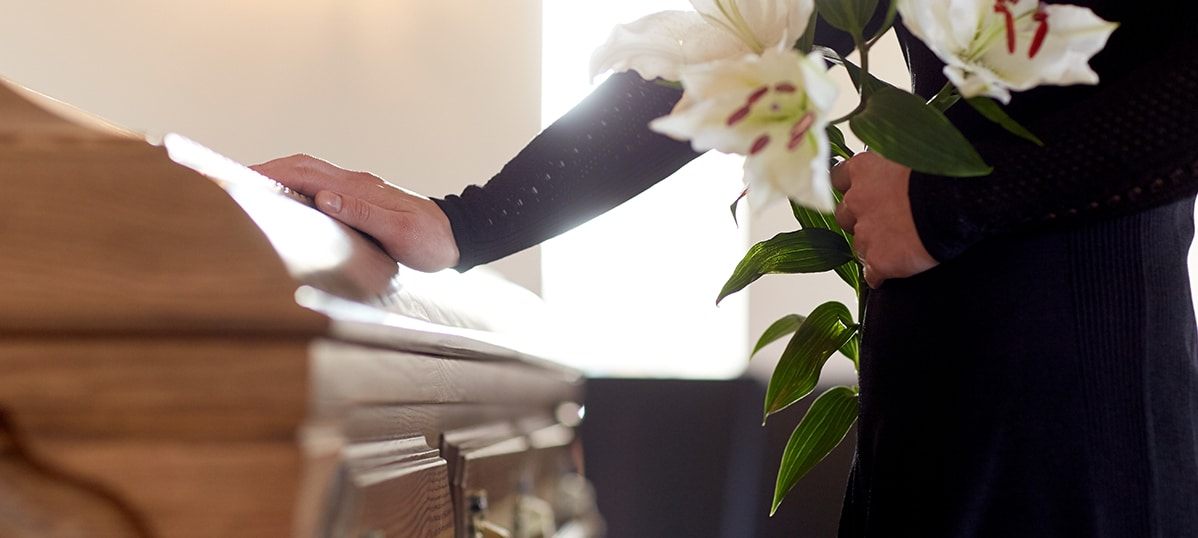 Wrongful Death Lawyers in Lancaster, PA
Tough representation when negligence causes the death of a relative in Lancaster County
The loss of a loved one changes your life forever. No amount of compensation can fill the void death causes. Depending on the nature of the death and the relationship to the deceased, grief can last a lifetime. When a tragic accident occurs, it is normal for survivors to experience shock and bewilderment, and it may be a long time before they can accept what happened. In addition to grieving, however, loved ones still need to pay bills, manage finances and attempt to gain closure.
At KBG Injury Law, we guide families through these devastating times. We balance your need to mourn with your need to hold the wrongdoers accountable for taking your loved one from you. Our lawyers work with investigators, doctors, and other professionals to show how the accident happened and who should be held accountable. We file the correct claims in the correct courts and negotiate with the correct insurance companies to achieve the strongest settlements and verdicts possible. Our Lancaster personal injury lawyers are respected by former clients, insurance adjusters, and our legal peers for our track record of success in wrongful death cases.
What is a wrongful death claim?
When someone dies due to someone else's negligence or wrongful act, the surviving family members may file a civil lawsuit against the defendant to seek compensation for economic loss and mental anguish. If the state believes the conduct that caused the accident violated any criminal statutes, the state may file criminal charges against the defendants.
The authority to file a wrongful death claim is based on Pennsylvania statute 42 PA CSA. Section 8301. Our civil personal injury lawyers file wrongful death cases on behalf of the families of those who lose their lives through the fault of another.
Common causes of wrongful death include:
Negligence is when someone knowingly acts in a way that puts others in danger, whether they intend to cause harm or not. Similarly, if someone chooses not to act knowing their inaction could cause harm, they too are being negligent. For example, if a doctor fails to send an ill person to a hospital for urgent care and instead sends them home, they are failing to act in a way that is appropriate for the situation. They are neglecting their responsibility as a doctor to provide the best care for their patient. If their patient dies due to their negligence, the patient's family members can claim wrongful death.
Car accidents are another common cause of wrongful death, especially when alcohol is involved. Consider in 2020, 293 people died in alcohol-related crashes in Pennsylvania. These individuals are now statistics. What did they do to deserve falling victim to someone else's carelessness? Most drivers are aware of the danger of driving under the influence. If someone drives drunk and causes a fatal accident, they acted negligently. This can be grounds for a wrongful death claim by the victim's family members.
Who can file a wrongful death claim in Lancaster, PA?
The personal representative of the decedent's estate has the authority to file a wrongful death case on behalf of the beneficiaries. The personal representative is either the person named as the executor in the decedent's will or an administrator (such as a spouse) who is approved by the court. At KBG Injury Law, we help ensure that a personal representative or a beneficiary (if there is no approved personal representative) has the authority to file the wrongful death claim.
Generally, in Pennsylvania, the beneficiaries are the decedent's:
By statute, damages are paid to the beneficiaries "in the proportion they would take the personal estate of the decedent in the case of intestacy and without liability to creditors of the deceased person under the statutes of this Commonwealth."
What damages are available in a wrongful death claim?
Compensation for loss of companionship and guidance may be awarded to immediate family members in addition to other monetary losses. However, if there are no surviving immediate family members, siblings may file a claim. If the victim has no siblings, the victim's personal representative may seek compensation for funeral, medical and administrative expenses.
A judge must consider many factors to determine a fair compensation amount. This, of course, is not easy. How does a judge place a price tag on comfort, companionship or pain and suffering? If a child lost a parent, how can the judge measure the value of memories that can no longer be made? It is a complex process, taking many factors into consideration.
Wrongful death damages can include:
Funeral and burial expenses.
Any outstanding medical bills.
Cost to administer the estate.
Lost income and benefits. This includes the amount the decedent would have earned but for the wrongful death.
Value of the loss of services, comfort, society, and guidance the decedent would have provided the family members. Services include such items as cooking, cleaning, and household chores.
Spouses can also claim loss of consortium (loss of intimacy and other spousal benefits).
To determine the amount of economic loss, benefit loss, and the value of the services, guidance, and support – the court also considers the following factors about the decedent:
Age
Health
Life expectancy
Character
Earning capacity
Beneficiary circumstances
Determining value is more complex if the victim is a child or a senior citizen.
What is the time limit for filing a wrongful death claim?
A statute of limitations means you have a time limit to file a claim. When that time limit is up, you no longer have the legal right to file. A statute of limitations varies by jurisdiction and the type of claim, but it applies to both civil and criminal cases. The statute of limitations clock starts ticking the day the injury or death occurs.
The estate of the victim has the right to pursue both survival claims and wrongful death claims. Survival claims are claims that the victim could have pursued herself had she survived, such as personal injury claims. Wrongful death claims are claims for compensation by persons with a recognized interest in a continued relationship with the victim that suffer harm as a result of the victim's death, such as a spouse or a minor child.  The beneficiaries of survival and wrongful death claims are not always the same. For example, it's possible that an adult natural child is cut out of a will that gives all the estate to a stepparent, but the adult natural child suffers compensable losses associated with her parent's death. That adult natural child would have a wrongful death claim even though not a beneficiary of the estate. If the estate of the victim chooses not to pursue wrongful death claims within six-months of the victim's death, then any wrongful death beneficiaries may pursue such claims independently of the estate. Conversely, wrongful death beneficiaries are not permitted to pursue wrongful death claims independently if the estate chooses to pursue such claims because the estate would control the claims. Both survival and wrongful death lawsuits must be filed within two years of the date of death.
We understand you may feel overwhelmed as the family member in a wrongful death case. However, you want to contact an attorney immediately after a wrongful death, despite the two-year statute of limitations. The longer you wait, the more difficult it will be to secure quality evidence and strengthen your case.
How long will my Lancaster, PA wrongful death case take?
After the death of a loved one, the last thing you want to think about is a lengthy legal battle. Insurance companies know this and will often take advantage of it by quickly extending a settlement offer in just a few months. That first offer may sound acceptable to the untrained ear, but it is never anywhere close to the maximum compensation possible. It is simply a tactic to keep you from speaking to an experienced attorney, like the wrongful death attorneys at KBG Injury Law, who can properly value your claim and likely get them to pay significantly more.
Working with a wrongful death lawyer to secure fair compensation can take about a year or possibly a few years. However, the attorneys at KBG Injury Law will spend that time working tirelessly on your behalf while your family comes together to heal and focus on a brighter future.
Do you have a Lancaster, PA wrongful death attorney near me?
Our Lancaster office is located at 1776 Harrisburg Pike, right across from the LGH Health Campus. We also maintain offices in additional locations throughout the state. If you cannot come to us, we can come to you.
Speak with an experienced Lancaster, PA wrongful death lawyer as soon as possible
Grief is real. Financial struggle is real. How is it possible to handle a big case on your own in such a condition? How can you make important decisions, or any decisions, while coping with intense grief? The good news is you don't have to. Request a free consultation with the Lancaster wrongful death attorneys at KBG Injury Law today and start your journey toward justice and healing. Call us at 717.397.9700 or toll free at 800.509.1011 or fill out our contact form to schedule an appointment. We maintain offices in York, Lancaster, Harrisburg, Hanover, and Gettysburg, and proudly serve individuals and families throughout South Central Pennsylvania.