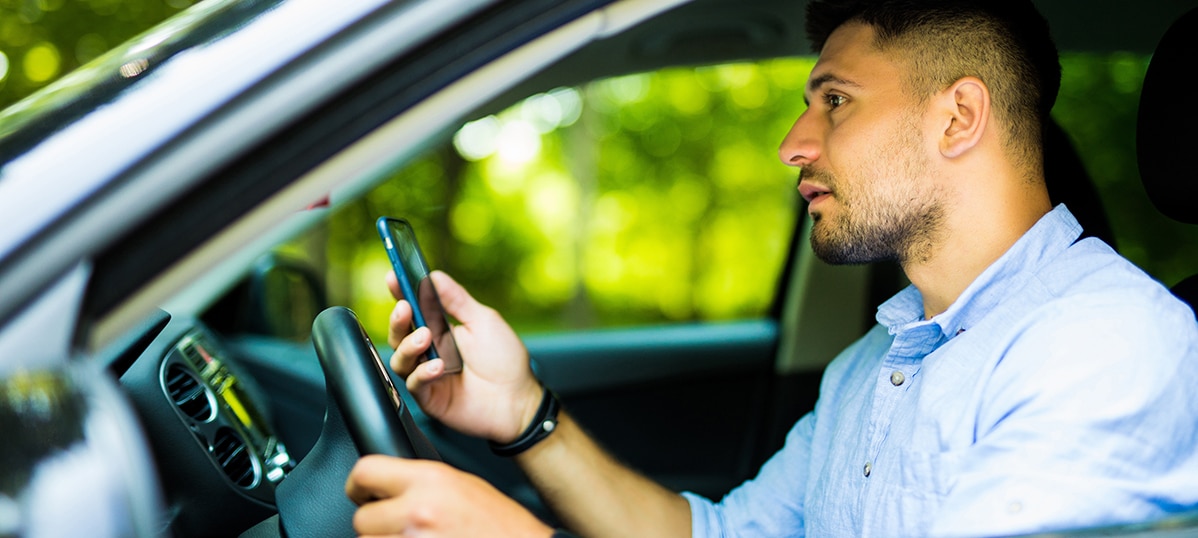 Uber and Lyft Accident Attorneys in Lancaster, PA
Legal representation for victims of rideshare accidents in South Central Pennsylvania
Exploding in popularity over the past decade and showing no signs of slowing down, rideshare companies like Uber and Lyft transformed the transportation industry. Although rideshares offer great convenience and flexibility to passengers around the country, this new form of transportation also created new forms of liability, accountability, and ever-changing interpretation of the law.
If you are involved in an accident with a Lyft or Uber, it is important to have a Lancaster personal injury attorney on your side with a thorough understanding of state and insurance laws. Here at KBG Injury Law, we have the resources and the knowledge necessary to walk you through the complexities of this type of accident claim with confidence. Let us deal with the hard work while you take the time to recover from your injuries.
Why is a rideshare accident different than other car accidents?
When you're driving in your own car, or riding as a passenger, and get into a car accident, generally the only liable party you have to deal with is the person who caused the accident. However, when involved in an accident with a rideshare driver, things can get much more complicated. Depending on the severity of your injuries, the circumstances of the accident, whether the driver is considered on or off the clock, or how much insurance the driver has – all of these factors play into a rideshare accident and our Lancaster attorneys can help you sort it all out.
What are common causes of rideshare accidents?
Although most Uber and Lyft accidents happen for the same reason any car accident might, certain factors contribute to rideshare crashes more than others:
Distracted driving. Rideshare drivers must pay attention to maps, apps, and potentially disruptive passengers in the backseat. Even without passengers, Uber and Lyft drivers in unfamiliar neighborhoods looking for an address could easily cause an accident.
Fatigued driving. Rideshare drivers also work long hours, sometimes for more than one company. This can lead to drowsy and fatigued driving, and an increased risk of a collision.
Failure to maintain vehicle. Drivers are responsible for keeping their vehicles in working order, and if they fail to do so, accidents can happen. This can include things like tire blowouts or brake failure.
Unsafe parking. Picking up or dropping off passengers in unsafe or dangerous areas can cause a collision or a pedestrian accident.
Driving under the influence. Many people use rideshares to avoid drinking and driving, so an accident with an impaired driver can add insult to literal injury.
Our attorneys can help determine the cause of your Lancaster rideshare accident.
What should I do after an Uber or Lyft accident?
If you're involved in an accident with a Lyft, Uber, or any other type of rideshare vehicle, ensure you take some steps to protect both your safety and your legal rights:
Check for injuries and get to safety. Are you, the driver, or any other passengers injured? Call the police or 911 to report the accident and get emergency personnel on the scene. If able, get to a safe place away from traffic.
Document the scene of the accident. Although the police will take a report, gather as much information as you can while everything is fresh. Take pictures of the accident scene, including photos of the vehicles, road conditions, any skid marks and debris, damage to property, and other relevant details. Collect any witness contact information as well. Remember to ask for a copy of the police report the next day.
Screenshot your ride receipt. This is important, as it will provide backup proof that the accident occurred while the driver was actively on duty and had a passenger in their car. A rideshare driver's status can make a difference in terms of what insurance policy kicks in. Having a timestamp preserves this evidence even if the company attempts to remove it after the accident.
File an accident report. Report the accident to the rideshare company, but stick to the facts and leave out who might or might not be at fault. Report the accident to your insurance company as well, also sticking to the facts.
Make sure you seek medical attention for any injuries if you have not already. Remember, some injuries may take a day or two to develop, so it is important to see a doctor even if you think you are fine. It is also important to have documentation of your injuries and treatment for your legal claim.
Who is liable after an Uber or Lyft accident?
Generally, as the injured party, you would bring a claim against all potentially responsible parties, including any potentially responsible rideshare driver. Rideshare companies like Lyft and Uber escape direct liability because they treat their drivers as independent contractors rather than employees, but they may be liable under certain circumstances, like failing to perform an employee background check or inspecting a vehicle.
Uber and Lyft do provide $1 million in liability coverage, but only in the event a driver is logged into the app and "on duty," meaning they have accepted a ride and are transporting a passenger or are on their way to transport a passenger.
How can a Lancaster accident attorney help with my case?
The rideshare industry is currently federally unregulated. In addition to Uber and Lyft, companies like Door Dash and Grub Hub have even more app-based drivers out on the road. The attorneys at KBG Injury Law can help ensure you secure fair compensation for your injuries after an accident, and do not get caught up in insurance red tape. We provide you answers to questions like:
Will the at-fault driver have enough insurance to cover your injuries and losses?
Was the at-fault driver logged into the rideshare app at the time of the accident?
Were they on their way to pick up a passenger? Was there one in the vehicle?
Should you pursue a claim against Uber or Lyft?
Was it a multi-vehicle accident with potentially more than one liable party?
Our legal team investigates every aspect of the accident, interviews witnesses, and speaks to your doctors to get a complete and total picture of your losses.
Is there a rideshare accident attorney near me?
KBG Injury Law is located on 1776 Harrisburg Pike, near Good Drive in Lancaster, PA. We also maintain four locations throughout South Central Pennsylvania.
Experienced Lancaster rideshare accident lawyers
Any type of car accident can leave you or a loved one with serious and lasting injuries. Accidents with a rideshare vehicle, however, have a higher level of complexity and are best left in the hands of a knowledgeable lawyer. The attorneys at KBG Injury Law can help you navigate the legal process. For a free initial consultation, call us today at 717-848-3838 or fill out our contact form. We have offices in York, Lancaster, Gettysburg, Harrisburg, and Hanover, and serve families throughout South Central Pennsylvania.