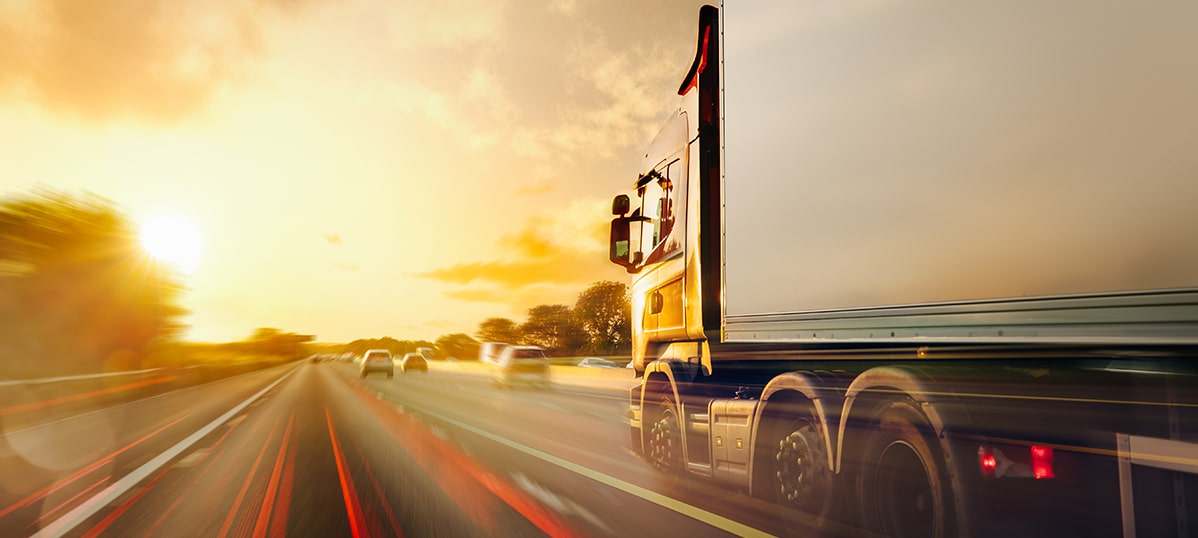 Truck Accident Lawyers in Lancaster, PA
Helping Lancaster County victims of truck and commercial vehicle accidents find a way forward
The very nature of our commerce system in the United States depends on the ability to move goods quickly and efficiently from one place to another. With millions of tractor trailers and other commercial trucks on the road, these trucks play an essential role in our economy for drivers and consumers. While such trucks may provide an efficient method of transporting goods, they present significant hazards to the motorists with whom they share the road.
At KBG Injury Law, we have been fighting for truck accident victims for almost 40 years and have a highly respected record of success. We work quickly to determine how your accident happened and who is responsible. Often, multiple defendants are liable for a truck accident. While many truck accidents are caused by negligence, we also work to hold manufacturers liable if a defective truck part causes an accident.
Why are truck accidents so deadly and dangerous?
The sheer size and weight of tractor-trailers, rigs, and other long-haulers makes these massive vehicles difficult to control, especially if the trucks are loaded to the fullest with cargo. Trucks driving on Routes 30, 222, 283, the Turnpike, Old Philadelphia Pike, or any of the other highways that run through Lancaster are likely to cause fatal accidents or catastrophic injuries when they collide with a car. The fact is tractor-trailer accidents result in many fatalities each year. In 2020, there were 6,905 truck-related accidents in Pennsylvania.
Everyone who drives a passenger car understands how much smaller their vehicle is than tractor-trailers and semi-trucks. When a truck and a car collide, it is a virtual certainty that the car will absorb the bulk of the impact. Truck drivers need special licenses, called commercial drivers' licenses, to operate their trucks. Each type of truck requires specific skills. There are many risks in driving a truck, such as blind spots and shifting cargo.
Many times, the driver is being pushed by the companies that hired him/her to meet unrealistic delivery schedules. Trucking companies often do not train their drivers or vet their drivers for their driving skills. Further, driving is a lonely occupation which tempts many drivers to drive while intoxicated, while distracted, or while tired.
What are common injuries from truck accidents?
We represent Lancaster truck accident victims who suffer any type of injury, including:
Head trauma or a traumatic brain injury
Paralysis
Burn injuries
Loss of a limb
Spinal cord damage
Muscle, tissue, nerve, or ligament damage
Shoulder, back, and neck injuries
Chronic pain
Damage to kidneys and other internal organs
Loss of vision or hearing
Heart attacks
Scarring and disfigurement
Cuts and bruises
Many truck accident victims require surgeries, treatment by multiple specialists, and long-term therapy. In the most tragic cases, a victim dies. When a truck driver strikes a pedestrian or bicyclist, the victim is likely to die. We file a wrongful death claim on behalf of the surviving family members.
What are the different types of Lancaster, PA truck accidents?
Many truck accidents happen in the same manner as car accidents. Tractor-trailers, box trucks, dump trucks, and other truck types may be involved in a head-on collision, a sideswipe, an intersection crash, or a rear-end collision.
Some of the types of Lancaster truck accidents that are fairly unique to trucks are:
Rollovers. The center of gravity of most trucks is different than a car, which makes trucks more likely to roll over. The risk of a rollover increases when trucks take turns too quickly. When trucks rollover, anyone in or near the truck may be crushed. Cargo spills can create a traffic nightmare.
Jackknives. When trucks have trailers, the trucks and trailers do not always move in unison. If a truck is going too fast or the cargo shifts, the truck driver may lose control, causing the trailer to end up at a 90-degree angle from the truck.
Blind spot accidents. Drivers of most trucks, and especially long trucks, have great difficulty seeing to the right side and rear of the truck. Seeing directly in front and to the left side can be difficult too. Even with mirrors and videos, blind spots are a leading cause of truck accidents.
Wide turn accidents. Most tractor-trailers need to straddle two lanes to turn, or the driver needs to be very skilled in maneuvering the truck. Cars to the immediate right side of a truck that is turning are likely to be crushed by the truck.
Underride accidents. The bottom of a truck may be higher than the roof of some cars. When a small car collides with a truck, the car can slide under the truck, fatally injuring anyone in the car. Trucks should be equipped with rear and side underride protection.
Cargo overloads or spills. Many trucking companies overload their trucks or fail to properly secure the cargo. The Occupational Safety Health Administration (OSHA) has special rules for loading trucks. Trucking companies should know the industry standards that apply for every type of cargo. Truck spills on Lancaster roads can cause multi-vehicle accidents. Shifting cargo can cause a driver to lose control of the truck.
Tire blowouts. Tractor-trailers have many wheels. If just one wheel blows out, the driver can lose control of the truck.
When is a truck driver liable for an accident?
The Federal Motor Carrier Safety Administration (FMCSA) governs and regulates the operation of trucks. Truckers must also obey Pennsylvania traffic laws. At KBG Injury Law, our Lancaster truck accident lawyers work with investigators, conduct discovery, and review all relevant evidence to show why a truck driver was negligent.
While many truckers and the companies they work for are highly conscientious and safety-conscious, there are some drivers who may not always abide by the rules of the road, placing themselves and other motorists in jeopardy. Generally speaking, truck drivers are paid by the mile. You can see why some truckers push themselves to exhaustion to meet demanding schedules and achieve their mileage.
Some of the many ways that a truck driver may cause your injuries or the death of a loved one include:
Driver fatigue
Driving while under the influence of alcohol or drugs
Driving while distracted
Driving too fast for conditions
Speeding
Not merging properly
Not passing properly
Backing into traffic improperly
Failing to conduct routine truck inspections
Failing to properly secure the cargo or overloading the cargo
Tailgating
Not having the proper qualifications
Not being prepared for bad weather
Not slowing down in a curve
Not being familiar with the roads
Not turning properly
Many other types of careless driving.
Motorists may be liable for a Lancaster truck accident when they:
Abruptly change lanes
Drive in a trucker's "no-zone"
Make a turn next to a truck when there is not enough room or visibility
Drive between trucks
Can manufacturers be held liable for Lancaster, PA truck accidents?
Yes. Truck part manufacturers have a duty to ensure their parts are safe. For example, consider that a truck takes up to 40 percent farther to stop than a car. If the brakes are poorly maintained, that can easily lead to an accident. Unfortunately, this happens more often than one might think. According to the Department of Transportation (DOT), defective brakes account for 29.4 percent of commercial large truck collisions. If a truck has defective brakes, who is at fault? Determining faulty brakes requires a thorough investigation involving technicians, engineers, and other qualified individuals.
Manufacturers of brakes, lights, fuel lines, electrical components, computer software, hydraulic systems, airbags, and other parts of the truck have a duty to ensure their truck parts are quality parts. If any truck part is defective and the defect causes a crash, the manufacturers can be held liable for any injuries or deaths that occur. Distributors and retailers of the truck parts may be liable too.
We work with product safety experts to help show a truck part was defective. We also consult with the National Highway Traffic Safety Administration to see if the truck or truck part was subject to a recall.
Can trucking companies be held liable for an accident?
In many truck accident cases, trucking businesses are also liable for the accident in addition to the driver. Trucking companies may be liable because they failed to properly train, vet, or monitor the driver. They may also be liable because they failed to inspect the truck or secure the cargo.
Whether a trucking company is liable for a Lancaster truck accident depends on the circumstances, and it can get complicated. Sometimes a trucker is an owner-operator and not technically the employee of a trucking company. This limits the liability of the company for which the trucker contracts. If the trucker is an employee of a company, then the company may be held liable for the accident.
There is a term called "logo liability" that may make liability easier to determine. In short, logo liability means a driver driving a truck with a company logo is an employee of that company while they are under the responsibility of the truck and its cargo. This does not matter whether the driver is technically an employee or an owner-operator. However, not all jurisdictions will accept logo liability in a claim. It is best to consult a Lancaster truck accident attorney to make sure all parties involved are held liable where due.
Some of the trucking companies that may be liable for your accident are:
The truck fleet owners
A trucking business that hires the driver
A truck broker that arranges the delivery
Truck repair companies
Manufacturers of defective truck parts
Lancaster County or other governmental agencies/units may also be liable if a poorly designed or maintained road causes a truck accident.
What is the value of my Lancaster, PA truck accident case?
The value of your case depends on many distinct factors. Some of these factors are based on bills and financial records. Other factors depend on our ability to persuade an insurance adjuster or jury about all the ways the injuries have changed your life. You may only receive non-economic damages in Pennsylvania if you have full tort insurance or a "serious bodily injury."
The compensation/damage factors include:
Your medical bills. These bills include ER and hospital care, visits with your family doctor and specialists, physical therapy and other types of therapy, assistive devices, and medications.
Income loss. Employees, contractors, and victims who have a business can claim their lost income due to the accident.
Pain and suffering. All your daily aches, pains, discomfort, anxiety, and fears have value.
Scarring and disfigurement. You can claim compensation for the ways the scars and disfigurement affect you emotionally and the cost to try to improve your appearance.
Property damage. This is the cost to fix or replace your vehicle.
Loss of consortium. This sum is payable for the way your injuries affect your ability to enjoy your relationship with your spouse.
We review your case with your doctors to confirm your injuries, the treatment you need, and the scope of your pain and suffering.
What should I do after a truck accident?
After a trucking accident, you will need to make a few phone calls as soon as possible. You will need to call:
The police or 911
Your insurance company
Your lawyer
Next, take the following steps:
File a police report.
Collect evidence such as photos, video, or audio.
Take note of what you see, who you talked to, and how you feel.
Gather witness contact information.
Seek medical attention.
If you are in an accident with a large truck, you will likely need medical attention immediately, and you may not be able to do any of the above steps. In the case of severe injury, contact a truck accident lawyer or ask a loved one to contact a lawyer for you as soon as possible to handle your situation.
Even if you feel you did not suffer injury from the accident, still seek medical attention. You may not feel any pain at the moment because of the adrenaline from the crash, but you do not know what injuries may appear later. If you wait too long, it will be more difficult to prove your injury is a result of the accident.
In Pennsylvania, the statute of limitations on filing a truck accident lawsuit is two years. The longer you wait, the weaker your case may become. Hiring a lawyer to handle your truck accident claim immediately is the best way to preserve the integrity of your case and secure proper compensation.
Should I talk to my insurance carrier after a truck accident?
First, call the attorneys at KBG Injury Law. We may even make the call for you. Our lawyers will explain what you need to disclose and what you should keep to yourself.
Pennsylvania is a no-fault state. This means that accident victims initially must request their own insurance carrier pay some of their medical bills and lost income, up to the policy limits. If you have full tort insurance, you suffered a serious bodily injury, or a loved one died, you can file a claim for non-economic damages against everyone responsible for the accident.
Your insurance company has the right to be informed about the accident and investigate the claim – since they are paying the no-fault benefits – and they may be required to pay uninsured/underinsured benefits. You also need to contact your collision insurance carrier so that you can seek payment for the cost to fix or repair your car.
Do you have a Lancaster, PA truck accident attorney near me?
We are located 1776 Harrisburg Pike, right across from the LGH Health Campus. We also maintain offices in four other cities and will make home visits for clients who cannot travel to us because of their injuries.
Speak with a caring experienced Lancaster, PA truck accident lawyer now
Delay can hurt your case. At KBG Injury Law, once our Lancaster truck accident lawyers take your case, we move quickly to review the accident site, examine the vehicles, obtain any truck logs or recordings, and speak with witnesses. We calmly answer your questions and guide you through the litigation process. There are strict timelines called statutes of limitations – so you cannot wait too long to speak with a lawyer. To make a free appointment to speak with a personal injury lawyer in Lancaster, please call 717.397.3700 or toll free at 800.509.1011, or fill out our contact form. KBG Injury Law has offices in York, Lancaster, Harrisburg, Hanover, and Gettysburg, and proudly serves accident victims and families throughout South Central Pennsylvania.