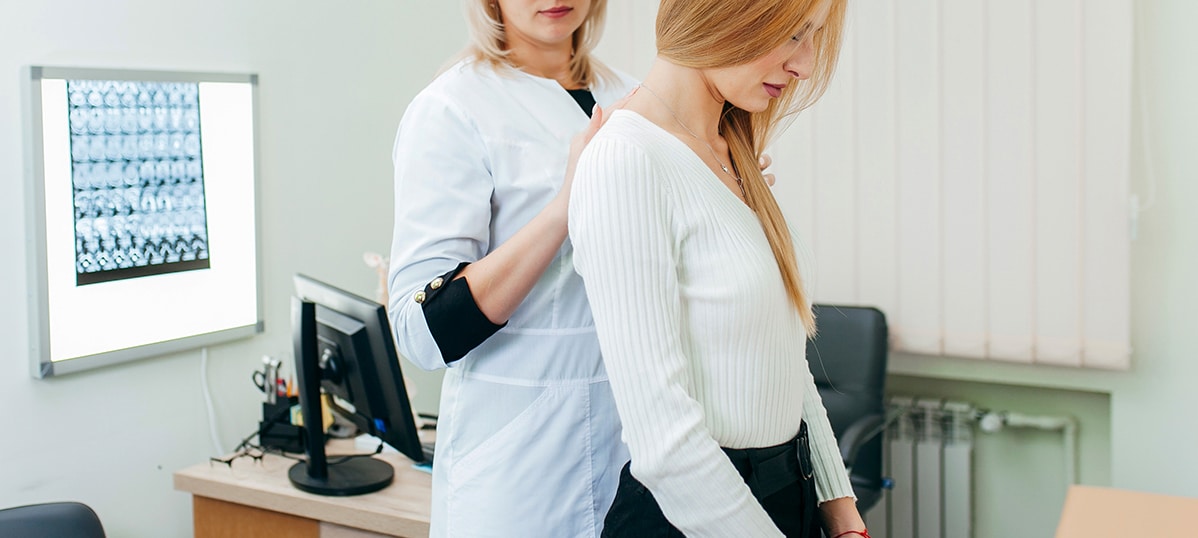 Spinal Cord Injury Lawyers in Lancaster, PA
Experienced attorneys representing victims of spine injuries and paralysis
A spine injury is an often-catastrophic injury that can result in permanent and life-changing disability. Because the spine cannot heal from a serious injury, like a contused or severed cord, patients with spinal cord injuries (SCIs) experience a loss of sensation or movement below the point of trauma. Living with an SCI can require extensive medical costs and lifelong care.
When your, or your loved one's, spinal cord injury occurred due to another's negligence, you are within your rights to take legal action against them – and the personal injury attorneys at KBG Injury Law can help. With a long history of successful verdicts and settlements, we are the right choice when you and your family need serious help with serious injuries. Read more to find out how we can help you today.
What is a spinal cord injury?
Although there are several different types of SCIs, all with their own symptoms and prognoses, these injuries are all serious with potential for future complications. The Cleveland Clinic describes a spinal cord injury:
The spinal cord relays messages between the brain and the rest of the body. Layers of tissue called meninges and a column of vertebrae (spinal bones) surround and protect the spinal cord. Most spinal cord injuries come from a sudden, traumatic blow to the vertebrae. The fractured (broken) bones then damage the spinal cord and its nerves. In rare cases, an injury can completely sever, or split, the spinal cord.
Patients may experience one of two types of SCIs:
A complete spinal cord injury results in total paralysis below the site of the injury, affecting both sides of the body. A person may suffer quadriplegia (paralysis of four limbs), or paraplegia (paralysis of lower half of the body).
An incomplete spinal cord injury leaves some function and movement on one or both sides, as the body and brain are still able to communicate along uninjured pathways.
The outcome of an SCI depends on a variety of factors, including the type, severity, and the location of the injury. You should also keep in mind that there is a difference between spinal cord injuries, spine injuries, and back injuries.
Back injuries are typically soft tissue injuries which, while can cause extreme pain, do not involve the spinal cord itself. Spine injuries involve the spinal column, bones, and vertebrae. Spine injuries include things like fractured vertebrae and ruptured, herniated, or slipped disks. These injuries can also cause pain, loss of sensation, and decreased movement.
Our Lancaster attorneys at KBG Injury Law can work with you and your doctors to determine the extent of your spinal cord injury.
What are the most common causes of SCIs?
Although anyone can experience a catastrophic injury in nearly any manner, the most common reasons spinal cord injuries happen include:
Motor vehicle accidents. The National SCI Statistical Center (NSCISC) reports car accidents are the leading cause of spinal cord injuries, typically due to the force and speed of a vehicle collision. The spine can fracture and the spinal cord may sever due to crushing injuries or massive impact in a crash.
Slips and falls. Although "slip and fall" might sound like a minor accident, it is often anything but. According to the NSCISC, falls are the second-leading cause of spinal cord injuries. Whether someone slips and falls down a flight of stairs, on a patch of ice, or off a defective ladder, traumatic injury can result.
Motorcycle accidents. Motorcyclists are at an ever higher risk than vehicle occupants, as they have no restraint system or protection. Collisions with larger vehicles can cause motorcyclists to be thrown from their bikes and suffer catastrophic spinal cord injuries.
Workplace accidents. Worksites, especially in the construction and manufacturing industries, pose a high risk of spinal cord injury. Workers can fall from heights, scaffolding, or get caught in or crushed by heavy machinery. Often, lack of proper protective equipment leads to these types of injuries.
Violence. Acts of violence like gunshot and stab wounds can also cause spinal cord injuries. Although the state of Pennsylvania may file criminal charges in cases like these, a victim is typically eligible to bring a civil claim against the responsible party. The attorneys at KBG Injury Law can provide more guidance.
Spinal cord injuries are lifetime injuries – meaning they do not heal and patients face many challenges long after they recover from their initial accident.
What are the long-term complications of spinal cord injuries?
When a spinal cord injury results in paralysis, that paralysis is irreversible. Additionally:
Paralysis affecting the upper part of the body can impact a patient's ability to breathe, swallow, and communicate.
Paralysis affecting the lower part of the body can result in loss of bladder and bowel control, and sexual dysfunction.
A damaged spinal cord also affects the body's heart rate and metabolism. Other long-term complications can include an increased risk for pneumonia and respiratory infections, joint contracture, chronic pain, and increased morbidity rates. Many SCI patients also experience depression or PTSD relating to their accident.
Who's liable for my spinal cord injury?
The attorneys at KBG Injury Law get to the bottom of who – or what – caused your injury and then work to hold them responsible. Often, we find that your injury happened due to someone's act of negligence or recklessness. Whether someone got behind the wheel drunk, or a property owner failed to keep their premises safe, we will hold the right people accountable for your injuries, pain, and suffering. We want to help.
How can a Lancaster spinal cord injury attorney help my case?
At KBG Injury Law, we have the experience, knowledge, and resources you need. More importantly, we have the compassion you want when you are recovering from a catastrophic injury. Our legal team handles documents, paperwork, and deadlines on your behalf, as well as negotiates with insurance companies and other attorneys. Depending on your needs and wishes, we will work toward a favorable settlement or we will go to trial and fight on your behalf.
We work to secure financial compensation for your spinal cord injury, including:
Medical expenses, current and future. These can include hospital care, surgeries, physical therapy, assistive devices, and rehabilitative services.
Lost income. This includes time lost from work and loss of future earning potential.
Pain and suffering. This is for your chronic pain and emotional injuries following your accident.
In cases of extreme negligence, a court may also award punitive damages, meant to punish the defendant and deter them from further similar behavior.
Is there a spinal cord injury attorney near me?
You can find KBG Injury Law at 1776 Harrisburg Pike, near Good Drive, in Lancaster, PA. We also maintain four locations throughout South Central Pennsylvania.
Spinal cord injury attorneys serving Lancaster
If you or a loved one suffered a catastrophic injury like an SCI, look to the attorneys at KBG Injury Law for help. We want to hear your story and provide compassionate and knowledgeable guidance. Let us walk you through the legal process with confidence while you take the time you need to heal and adjust. Contact us today for a free initial consultation. Call 717-848-3838 or fill out our contact form. We have offices in York, Lancaster, Gettysburg, Harrisburg, and Hanover, and proudly serve clients throughout South Central Pennsylvania.