Your Guide to Medical Malpractice Claims: Chapter 8 & Conclusion
How You Can Avoid a Medical Malpractice Issue
Medical malpractice is never the fault of the patient. What happened to you is not your fault. Remember this at all times.
However, sometimes — to avoid certain malpractice cases — there are proactive steps you can take to try to avoid negligence.
Select Doctors Who Have a History of Quality Care
Selecting the right care provider for your medical issue is absolutely critical. One percent of doctors account for 32 percent of all medical negligence malpractice claims.

This statistic is staggering. It means a very low number of doctors account for a large percentage of harm. This number can be explained by the fact that certain specialties include greater risk than others due to the patients and diseases they work with. According to the statistics, there a small number of doctors who account for a disproportional number of malpractice incidents within even those high-risk specialties.
If you have done your research, you may feel confident your doctor is the best for your case. But research can be deceiving. A "successful" track record may mean a doctor simply takes on easier cases to keep their ratings high. A "high mortality" rate may be indicative of a good doctor who is willing to take on more difficult cases. Consider these aspects of the data as you evaluate your potential care provider.

Look at your state's online medical licensing board's records online.
Check a potential doctor against disciplinary actions and lawsuits.
If the details seem unclear, run a search using a standard search engine. Put in the doctor's name and the terms you find in the board's records.
If a doctor's record seems to indicate they have practiced in another state, check that state's record as well. Often disciplinary records do not transfer from state to state.
Choose a Doctor
Set up an initial appointment with the doctor and ask questions. Have your records transferred before the appointment, so your doctor has up-to-date and accurate information.
Then, trust your intuition. Did you feel as though your concerns were addressed or the doctor was familiar with your condition and symptoms? Did you feel as though this is the right practitioner for your situation? If something feels "off," it may be best to look elsewhere.
Stay Informed
Become a participant and advocate in your healthcare and treatment. Be sure to ask questions, do research and ask about specific treatment and testing options. If your questions go unanswered or you feel unsure, keep asking until you receive answers.
Obtain Second and Third Opinions
If you are starting a new treatment or searching for answers, there are proactive steps you can take to try to protect yourself as much as possible. After receiving a diagnosis and treatment plan from one provider, obtain a second and third opinion to understand all of your options and confirm your diagnosis.
In some cases, time may not be on your side, and you may not have the ability to do research before a procedure takes place. But whenever possible, this system of pre-checks allows you to move forward with confidence.
---
Conclusion: How to Move Forward After Medical Malpractice Is Pursued
Medical malpractice can result in life-altering, devastating consequences for both patients and their families. If you or a loved one has been injured, getting through one day at a time, let alone pursuing legal action, can feel overwhelming and like more of a challenge than you ever imagined.
We hope this guide has answered your questions while providing information and guidance you need to move forward.
The most important takeaway is you do not have to suffer alone or in silence. There may be help and support available to get your family through this time and try to compensate for the loss and pain that occurred.

Medical Malpractice: An Overview
This guide was not designed to direct you to take a certain action or to tell you what is right for you or your family. Instead, it was designed to provide the information you need during a dark time.
This information shares more about what constitutes medical negligence and medical malpractice, and what it takes to prove they took place. The case studies illustrate the various situations that constitute malpractice — small errors sometimes qualify.
We have shared information relating to common malpractice defenses, so you are prepared to move forward armed with the information you need to understand what to expect and what a case may look like. The information that has been included on selecting the right attorney and a doctor are designed to be helpful and to help you navigate what may feel like an uncertain future.
KBG Injury Law Is Here for You
We believe obtaining information is the first step in moving forward after a medical malpractice incident takes place. That is why we have put together this guide. But we are here in more than an online guide. We are here to partner with you as you move forward. We can provide insight and guidance, and ensure you receive the compensation you may be entitled to.
Call us today or use our online form to set up a free consultation. We are available to review the details of your case, to answer your questions and to put our legal skills and malpractice areas of involvement to work for you. We look forward to working with you.
Click here for Sources Used
---
resultsyoudeserve.com/contact/
abpla.org/what-is-malpractice
centerjd.org/cjrg/Numbers.pdf
forbes.com/sites/learnvest/2013/05/16/10-things-you-want-to-know-about-medical-malpractice/#1cb2307e2323
nolo.com/legal-encyclopedia/what-the-medical-standard-care-malpractice-case.html.
attorneys.com/medical-malpractice/pennsylvania/pennsylvania-medical-malpractice-law-basics
nolo.com/legal-encyclopedia/medical-malpractice-basics-29855.html
listverse.com/2013/05/29/10-horrible-cases-of-medical-malpractice/
abcnews.go.com/health/rhode-island-hospital-fined-surgery-error-years/story?id=8988619
articles.baltimoresun.com/2005-02-11/news/0502110082_1_anesthesia-anestesiologist-patients
articles.baltimoresun.com/2012-06-26/health/bs-md-ci-malpractice-award-20120626_1_malpractice-awards-in-state-history-gary-stephenson
chicagotribune.com/business/ct-rush-medical-malpractice-settlement-0223-biz-20160222-story.html
theexpertinstitute.com/breast-cancer-an-in-depth-analysis-of-3-delayed-diagnosis-cases/
malpractice.laws.com/medical-malpractice-law/the-respectable-minority-rule
injury.findlaw.com/medical-malpractice/defenses-to-medical-malpractice-patients-negligence.html
alllaw.com/articles/nolo/medical-malpractice/filing-wrongful-death-lawsuit.html
alllaw.com/articles/nolo/medical-malpractice/lawsuit-timeline.html
contributors.healthline.com/voices/signs-you-may-have-been-victim-medical-malpractice
injury.findlaw.com/medical-malpractice/medical-malpractice-who-can-be-sued-.html
alllaw.com/articles/nolo/medical-malpractice/how-long-settle.html
legalinfo.com/content/medical-malpractice/what-should-i-do-if-i-think-i-have-a-medical-malpractice-claim.html
statnews.com/2016/01/27/doctors-malpractice-claims/
verywell.com/how-to-uncover-a-doctors-medical-malpractice-history-2614988
nationalcprassociation.com/medical-malpractice-claims-every-healthcare-professionals-worst-fear
philadelphia.legalexaminer.com/medical-malpractice/medical-malpractice-law-in-pennsylvania/
aana.com/forpatients/Pages/Anesthetic-Awareness-Fact-Sheet.aspx
articles.baltimoresun.com/2013-07-10/health/bs-hs-midwife-suit-decision-20130710_1_evelyn-muhlhan-maryland-court-hopkins-malpractice-case
dailymail.co.uk/news/article-2165284/Johns-Hopkins-hospital-awards-55million-family-boy-brain-damaged-delayed-C-section.html
caselaw.findlaw.com/la-court-of-appeal/1240813.html
washingtonpost.com/national/health-science/diagnostic-errors-are-leading-cause-of-successful-malpractice-claims/2013/04/22/e9194154-ab7d-11e2-b6fd-ba6f5f26d70e_story.html?utm_term=.49448cd0dd64
advice.ovh/2016/02/08/10-facts-about-medical-malpractice/
harvard.edu/gazette/story/2013/01/looming-malpractice/
caselaw.findlaw.com/la-court-of-appeal/1240813.html
caselaw.findlaw.com/la-court-of-appeal/1285285.htmlosha.gov/confinedspaces/1926_subpart_aa.pdf
---
[contact-form-7 id="3048″ title="Online Guide Test"]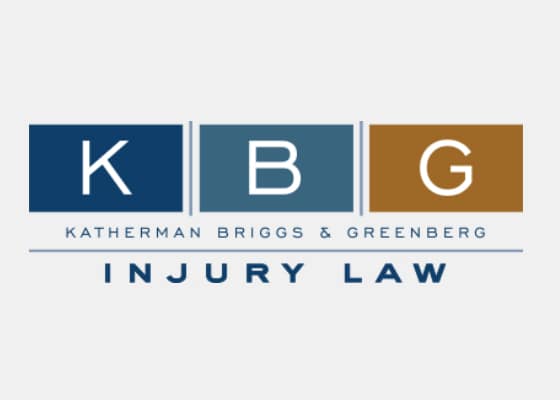 The personal injury attorneys at KBG Injury Law are all experienced litigators. Almost all of them represented insurance companies prior to becoming advocates for injured people, which provides them with a unique perspective and insight into how these companies operate. They also offer extensive courtroom experience if going to trial is the best legal alternative for the client.
[Read More]