Who Is At Fault After a Multi-Truck Accident?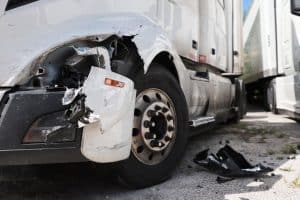 No one expects to get in an accident when they are behind the wheel of their vehicle. Unfortunately, vehicular accidents occur every day, including those concerning multiple cars and trucks. If you were recently involved in a multi-truck accident that was not your fault on a road in Lancaster, PA, you are probably wondering who to file a claim against.
As a general rule, the driver who initially caused the crash is responsible for the accident. For example, say a commercial truck driver drank alcohol before they got behind the wheel. Their inability to handle the tractor trailer resulted in jackknifing, or when a trailer moves away from the tractor, creating a right angle.  Because the driver was unable to handle the vehicle correctly due to intoxication, they are liable for the injuries the multiple other drivers in the accident sustained.
There are times when other drivers involved in the multi-truck accident are at least partially liable. For example, if another truck driver crashed into the first truck because they were too drowsy to operate a commercial vehicle, they are to blame as well. However, if the driver was tired because of a grueling schedule, their employer will likely be mentioned in the resulting legal claim.
There are also instances when a multi-truck pile up has nothing to do with the drivers. For example, if the accident happens because the driver who "caused" the initial collision was operating a poorly-maintained truck, the company employing the driver is at fault. They failed to keep up with truck maintenance, which directly resulted in the accident. Other times, the auto part manufacturer or distributor is liable.
For example, say the part manufacturer was aware of a defect, but approved the product for distribution anyway. The distributor was also aware of the issue, yet moved forward with the distribution process. In this case, both parties are liable for failing to provide safe, reliable auto products for commercial drivers.
There may be times where a truck driver is attempting to avoid one accident and then causes another. For example, if wildlife runs into the road, or there is some kind of debris, the driver may swerve to avoid it. If the driver exits his or her lane and hits another car, they are partially or fully at fault for the accident.
When the fault is shared in a multi-truck accident, the victims', or plaintiffs', attorneys might have to file several legal claims. This depends on who is to blame. For example, if the blame is shared by a single company, it might be feasible to file one claim against the entity.
What are the typical reasons for a multi-truck pileup?
Multi-truck accidents are usually due to driver negligence. Some of the most common reasons for these pile ups include, but are not limited to:
Speeding
Driving while under the influence of a controlled substance
Drowsy driving
Distracted driving
Tailgating
Failing to stay in one lane
However, other factors contribute to multi-truck pileups, such as:
Poor road conditions
Inclement weather
Non-rain-or-snow visibility issues, such as fog and smoke
Faulty auto parts
Poorly maintained auto parts
Common injuries from multi-truck accidents
It is possible for multi-truck accident victims to sustain a wide variety of injuries, some of which may have permanent consequences. Common injuries include:
Head injuries
Spinal cord injuries, including varying degrees of paralysis
Cuts and lacerations
Burn injuries
Broken bones
Muscle damage
Whiplash
Back injuries
Those who experience severe injuries following multi-truck accidents can request numerous damages from the liable party or parties. Economic damages, or damages that cover expenses related to the accident, include emergency medical care, ongoing medical care such as physical or occupational therapy, and lost wages. If the injured parties are permanently disabled because of their injuries and are unable to continue working, they can request disability.
Non-economic damages relate to the emotional and psychological trauma from the accident, and can include pain and suffering, emotional distress, loss of life enjoyment, and mental anguish. If one or more individuals involved in the accident sustain fatal injuries, their surviving family members can request wrongful death damages. Economic wrongful death damages include emergency medical care, funeral and burial costs, and loss of income. Non-economic damages include pain and suffering, loss of companionship, loss of life enjoyment, mental anguish, and emotional distress.
Proving liability in multi-truck accident claims in Lancaster, PA
To prove that the party or parties are liable for a multi-truck accident, the attorney must obtain copies of the police and medical reports. These provide evidence that support the claim, as do photos and videos of the crash site. Any witness statements are helpful as well. The lawyer collects all applicable evidence and uses it to file a legal claim with the appropriate court, ensuring the documents are filled out correctly and submitted on time. Reaching out to a legal professional as soon after the accident as possible is strongly recommended, as it avoids statute of limitation issues. In Pennsylvania, the statute of limitations for a personal injury case is two years starting from the date of the accident.
Now is the time to take legal action! The personal injury attorneys at KBG Injury Law provide accident victims throughout Lancaster, PA, and the surrounding areas with a full suite of services, and work tirelessly to win the compensation the individuals deserve. Call our office or complete our contact form to schedule a free initial consultation. We have additional offices in York, Hanover, Gettysburg and Harrisburg.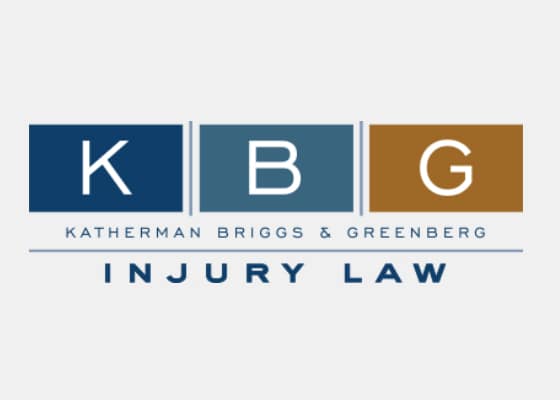 The personal injury attorneys at KBG Injury Law are all experienced litigators. Almost all of them represented insurance companies prior to becoming advocates for injured people, which provides them with a unique perspective and insight into how these companies operate. They also offer extensive courtroom experience if going to trial is the best legal alternative for the client.
[Read More]