Your Guide to Child Passenger Safety

Choosing the right car seat for your child can feel overwhelming. So many different car seats exist — how do you know which one will keep your child safe according to their weight, height and age?
The right car seat matters. Car crashes are the leading cause of death for children ages 1 to 13. In 2018, the National Highway Traffic Safety Administration (NHTSA) estimated 71 percent of infants would survive a car crash in a child safety seat in accidents that would otherwise be fatal.

We want to help you keep your child safe by showing you the best car seat for their age and size. We are also going to give you tips for buying and installing the right seat for your child.
PA Car Seat Laws
Under Pennsylvania's child passenger protection laws:
All drivers must securely restrain children age 4 and under in an approved car seat.
All children under age 2 must be secured in a rear-facing child safety seat until the child outgrows the seat according to the weight and height limits set by the seat manufacturer.
Children 4 years or older, but under age 8, must be restrained by a seatbelt and a booster seat.
Children over age 8 and until age 18 must be restrained by a seatbelt.
Those who do not comply may be fined and charged court costs and other fees.
Child Car Seat Guidelines
From rear-facing car seats to booster seats, we will explore the best car seat for your child according to their age and size.
1. Infants
A 2007 study showed children under age 2 are 75 percent less likely to die in a car crash if they are in a rear-facing car seat. However, some children might outgrow their car seat faster than other children and be ready for a change before age 2. The longer a child can ride rear-facing, the better for their safety. For example, some car seats, like convertible car seats, may have higher weight and height limits, allowing you to keep your child rear-facing longer.
There are three types of rear-facing car seats you can use for your infant. These are:
Rear-facing-only seat
Convertible car seat
Three-in-one car seat
Convertible car seats and three-in-one car seats stay in the car, while a rear-facing-only car seat is portable. Convertible car seats and three-in-one car seats are designed to be repurposed as forward-facing car seats.
You will either install the car seat using a seatbelt or your car's Lower Anchors and Tethers for Children (LATCH) system. Read your vehicle owner's manual to help you figure out the best way to install a car seat. It is most important to make sure the car seat is snug and unable to move more than an inch front to back and side to side when you pull the car seat near the infant's feet.
How do you know when it is time to switch to a front-facing car seat? If your child's head is within one inch of the top of the seat, it is likely they have outgrown their rear-facing car seat.
Also, check the car seat label for weight and height limits. If your child outgrew the limits set by the manufacturer, you could safely transition to either a larger rear-facing car seat or a forward-facing car seat.
2. Young Children
When your child is too tall to sit in a rear-facing seat, it might be time to switch to a forward-facing seat. As mentioned above, even if your child is over age 2, try to keep them in a rear-facing seat as long as possible. Remember, according to Pennsylvania law, a child must be 4 years old or older before they can switch from a car seat to a booster seat.

Children ages 2 to 4 and who weigh no more than 40 pounds should be secured in a forward-facing car seat. Here are the different types of forward-facing car seats you can choose from:
Convertible car seat
Forward-facing-only car seat
Combination seat
Three-in-one car seat
If you already have a combination seat or three-in-one car seat, you will not have to purchase a new car seat when your child is ready for a forward-facing seat. To install your forward-facing car seat, you will either use a seatbelt or LATCH system just as you did for your child's first car seat.
The difference between forward-facing and rear-facing car seat installation is with a forward-facing car seat, you will need to use the top tether strap. The top tether anchors the car seat to the vehicle to reduce head movement in the event of a crash. To locate the tether anchors in your vehicle, refer to your owner's manual.
When you place your child in the car seat, make sure they sit upright and flat against the car seat and that the harness is snug at or above your child's shoulders. The chest clip should be level with their armpits.
Choose a front-facing car seat that fits properly in your car to ensure optimal safety. Look for car seats with strong safety features, like a five-point harness and absorbent foam, to help protect your child against impact.
3. Older Children
Your child will probably be excited to feel like a little grown-up and move to a booster seat. However, just as a rear-facing car seat is safer than a front-facing car seat, a front-facing car seat is safer than a booster seat. Therefore, you'll want to keep your child in a car seat as long as their weight or height allows.
PA child seat laws for height and weight state that children ages 4 to 8 or who are up to 4 feet 9 inches tall are ready to sit in the back on a booster seat and be restrained by a seatbelt. Booster seats are forward-facing seats designed to secure children who weigh from 40 to 120 pounds.
A booster seat makes a seatbelt more comfortable and secure for a child and provides the same level of protection a seatbelt gives to an adult. Booster seats may not seem like they offer much, but they are worth it. In fact, children are 45 percent less likely to be injured in a car accident if they sit in the rear on a booster seat than if they only use a seatbelt. Types of booster seats include:
High-back booster
Backless booster
A high-back booster seat might be the ideal choice for a vehicle with low-back seats to provide neck support for your child. A backless booster is usually more affordable and easier to tote around and switch between cars. A booster seat does not require installation because your child keeps the seat in place. When buckling up, make sure the seatbelt is positioned flat against your child's chest and shoulder and low on their hips or upper thighs.

After age 8, or after the child has grown beyond 4 feet 9 inches, it is OK to use a seatbelt as long as the seatbelt fits securely. Do not worry about your child's age as much as their height. Keep your child in the back seat, even when they are too big for a booster. Signs your child may be ready for a seatbelt include:
Their knees bend at the edge of the seat with their backs flat against the seat, and their feet touch the floor.
The seatbelt fits snugly.
4. Teens and Beyond
As children get older, it may be difficult to get them to wear their seatbelt, and you might find yourself wishing you could buckle them in a car seat again. Teens may not realize the importance of seatbelts for their safety, so you might need to keep reminding them.
One of the best things you can do as a parent when it comes to passenger safety is to be a role model and wear your seatbelt every time. The key is to be consistent. Even if you are only driving down the block — buckle up. It is important to enforce seatbelt rules no matter what your child says.
Older children may also beg to sit in the front seat. Try to be firm with the rules, because PA car seat laws state children should not ride in the front seat until they reach age 13. Cars more commonly crash in the front, so the back seat keeps children further away from the impact. Also, the back seat keeps them safe from the airbag deployment zone, which can cause injury.
Do not drive unless you and your child are buckled up first, and never assume your child is wearing their seatbelt. Always remind them and always check. In 2017, seatbelts saved an estimated 14,955 lives, so take time to buckle up.
Tips for Buying a Car Seat
Now that you know what type of car seat your child needs, here are some tips for choosing a car seat that will do the job right.
Take measurements: Before you head to the store, measure your back seat and bring the measuring tape with you to make sure you buy a car seat that will fit properly in your car.
Choose the one you can easily install: Try to pick a car seat that explains installation easily in a diagram and text. Ask for assistance if needed.
Go with two-piece clips: Choose a seat that has a two-piece chest clip because they are more difficult for toddler fingers to unbuckle.
Choose a seat that is simple to use: Make sure adjusters are easy to reach and not too complicated.
Check the safety label: Make sure the car seat you wish to purchase meets Federal Motor Vehicle Safety Standard 213.
Choose the right harness: Opt for a five-point harness instead of a three-point harness for better safety.
Check the ratings: Before making a final purchase, check seat ratings with the NHTSA. Try to go with a seat that received four or five stars.
Buy new: When it comes to car seats, new is always better. However, if it is not possible for you to buy a new seat, check the NHTSA site to make sure the seat has not been recalled, and call the manufacturer to make sure the seat is still safe to use. Do not use seats that are torn or have been in an accident.
Installation Tips
Proper car seat installation is just as important as using a safe car seat. If the car seat is not properly in place, you run the risk of your child moving too much and suffering an injury in an accident.
Need assistance? No problem. You can have peace of mind, because there are plenty of resources available to help you make sure your child's car seat is installed correctly. Make it a priority to get your car seat checked. Here are some resources you can turn to for help with installation:
A couple of ways you can tell the car seat has been properly installed are:
The harness belt is tight enough that you cannot pinch it at the shoulders.
The seat does not move more than an inch at the base.
Accidents Happen

In Pennsylvania, 5,774 people were killed in motor vehicle accidents from 2015 to 2019. Wearing a seatbelt and securing your child in the right car seat or booster can lower the chance of injury or death by half. No excuse is a good excuse to risk safety in the car.
If you struggle with car seat installation, do not be afraid to ask one of the many available resources for help. No matter how much of a hurry you may be in, keep the facts in mind and take the time to secure your child properly.
Unfortunately, even if you do all the right things, sometimes accidents happen. If you were recently involved in a motor vehicle accident, you might be undergoing a lot of emotional stress and confusion. Auto accidents are traumatizing experiences, and it is normal to feel overwhelmed as a result.
You may have a lot of questions about what to do or what to expect. It does not help that insurance policies and accident reports are not always easy to understand. Sometimes, it is best to consult a legal adviser to protect yourself from further harm, avoid unnecessary costs and get the results you deserve.
KBG Injury Law is here to assist you. If you need help understanding your rights, we have experienced auto accident lawyers ready to advise or represent you. To get started today, contact us and request a free consultation.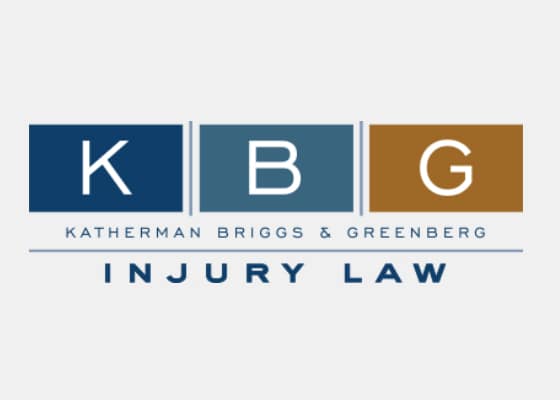 The personal injury attorneys at KBG Injury Law are all experienced litigators. Almost all of them represented insurance companies prior to becoming advocates for injured people, which provides them with a unique perspective and insight into how these companies operate. They also offer extensive courtroom experience if going to trial is the best legal alternative for the client.
[Read More]