Keep Your Kids Safe: National Child Passenger Safety Week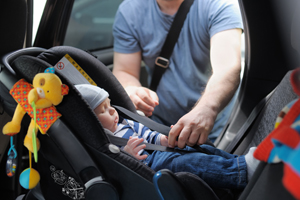 Sept. 18-24 marks National Child Passenger Safety Week. National Child Passenger Week aims to promote awareness of proper safety techniques and decrease the number of child injuries and fatalities that occur each year.
Just last month, Pennsylvania enacted a new law that requires all children younger than 2 must be secured in a rear-facing car seat. Pennsylvania previously required all children younger than 4 to be strapped into an approved car seat, though that law did not specify how the car seat should be facing.
Studies have shown rear-facing car seats do a better job at protecting an infant's head, neck and spine in car crashes, which occur every 33 seconds involving children.
Help ensure your child's safety during every car trip by obeying the law and following the appropriate safety measures.
Choose the Proper Car Seat
Choosing the correct car seat can mean the difference between life and death for your child. When purchasing a car seat or booster seat, be sure that you follow the height, weight and age restrictions listed for the model. If you choose an adjustable or "growing" car seat that functions as a rear-facing, front-facing and booster seat, be sure to only use the mode appropriate for your child's current size.
If you are considering buying a used car seat, keep the following in mind:
Car seats have expiration dates, generally six years. Be sure you know when the car seat was initially purchased
Ask the seller if the car seat has ever been in an accident. A car crash may have damaged the seat, making it ineffective
If your child is older than 8 years, he or she might not need to be restrained in a car seat. However, all children younger than 13 should be seated in the rear seat, never the front passenger seat.
Install the Seat Correctly
Installing your child's car seat is just as important as what kind of car seat you choose. Without proper installation, the car seat cannot perform as designed and might even cause more harm to your child. It is estimated that nearly 73 percent of car seats are installed incorrectly. Your car seat should come with instructions, but you can also find installation tips at DMV.org. You can also have your car seat installed by a certified technician during National Child Passenger Safety Week and year-round.
Other Child Passenger Safety Tips
Beyond selecting and installing the correct car seat for your child, there are other actions you can take to help your children arrive at their destination safely.
Hard, rigid toys can become projectiles in the event of a car crash. Try to only allow your children to play with soft toys during car trips
Always wear your seat belt. Not only is it the law, it sets a good example for your children
Never leave your child alone in the car. Without adult supervision and assistance, your child faces numerous dangers if left alone in a vehicle, including heat stroke and death
Even with all the safety measures taken, we understand that injury and even death can occur in an accident. If your child has been hurt in an accident, call KBG. Our experienced personal injury lawyers will work to get you the results your child deserves.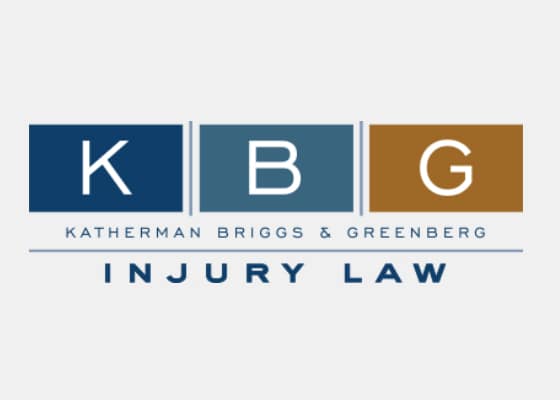 The personal injury attorneys at KBG Injury Law are all experienced litigators. Almost all of them represented insurance companies prior to becoming advocates for injured people, which provides them with a unique perspective and insight into how these companies operate. They also offer extensive courtroom experience if going to trial is the best legal alternative for the client.
[Read More]