Older Driver Safety Awareness: Tips for Older Drivers on the Road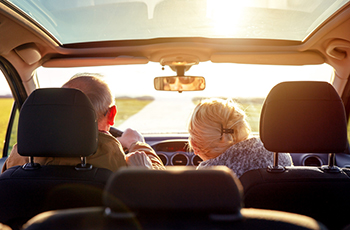 Every year, the American Occupational Therapy Association (AOTA) promotes Older Driver Safety Awareness. The goal of the awareness is to promote the importance of mobility and transportation among older drivers and community members. To ensure older drivers are safely active in their communities — shopping, working, volunteering and much more — AOTA aims to prove that transportation shouldn't keep elderly people from remaining active.
With age comes increased driving risks. Changes in physical, mental and sensory abilities associated with aging can inhibit safe driving. Older driver safety is important to elderly drivers so they can remain valuable and active members of their communities. It is important to take precautions as an elderly driver to stay safe and know when it is time to stop driving.
Facts You Should Know About Older Driver Safety
While driving helps older adults to stay active and independent, factors such as vision, cognition and medication side effects can affect driving safety. Older drivers are also more likely to sustain injury or death from a car accident due to frailty and health problems.
Did you know?
One in six drivers in the United States are aged 65 years and older.
Compared with drivers aged 24-64, older drivers are twice as likely to report a medical problem or impairment that makes travel or driving more difficult.
Four out of five older drivers take daily medication. Side effects to medication, including drowsiness and reduced cognition, can affect concentration and safety.
The AOTA provides resources during to learn about older driver safety and intervention. Whether you're an older driver or you are a loved one concerned for the elderly driver in your life, here are some tips to increase older driver safety.
What Can Older Drivers Do to Stay Safe on the Road?
Older driver safety awareness includes taking precautions prior to getting behind the wheel. Some of these preparations can include:
Anticipating changes that can affect driving. We all change as we age, and taking steps to predict these changes can increase safety. For example, an older driver who has trouble getting in and out of a car can benefit from a Handybar.
Discussing medical problems with a doctor to determine if they might affect driving abilities. This includes talking about medication side effects, especially if they include blurry vision, dizziness, drowsiness, confusion, fatigue or unconsciousness.
Screening a driving evaluation with an occupation therapist. An occupational therapist can determine if an older driver is fit or not to continue driving, and can provide resources for alternative transportation.
Preparing for a drive. Planning a route, letting loved ones know about travel plans and staying connected during stops along the drive can ease anxiety of both the older driver and those in contact.
Older driver safety requires awareness of a driver's current state. If the older driver is exhibiting signs that could impair driving abilities, it is crucial to pull over and assess the ability to continue driving.
What Should an Older Driver Do When It's Time to Stop Driving?
Just because operating a vehicle poses safety issues doesn't mean that an elderly person can't be independent, mobile and active. Staying engaged without a car is entirely possible.
Transportation alternatives exist. Riding with a friend or family member, using public transportation or hiring a car ride service are all viable options to replace driving.
Asking a loved one for help not only can strengthen a relationship, but improve safety. If an older driver needs help coordinating driving services, friends, family and occupational therapists can help.
Preparing a daily schedule with activities and errands can help an elderly person remain active, and also let loved ones know when and where the elderly person needs to be and is going.
Safety is important, especially for older drivers. If you've been involved in an accident and need representation, speak to an attorney at KBG Injury Law. We will get you the Results You Deserve©.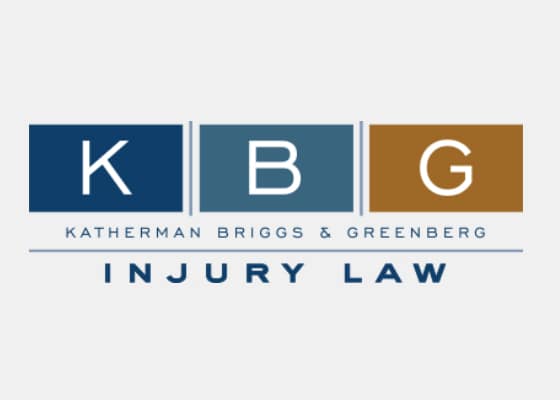 The personal injury attorneys at KBG Injury Law are all experienced litigators. Almost all of them represented insurance companies prior to becoming advocates for injured people, which provides them with a unique perspective and insight into how these companies operate. They also offer extensive courtroom experience if going to trial is the best legal alternative for the client.
[Read More]