Road Trip Essentials [Infographic]
Summer is finally here, and plenty of us are planning vacations and trips. Road trips for families are a fantastic way to see the country, but before you hop behind the wheel, it's essential to get prepared. What do you need to be sure to pack when you're planning a road trip, whether you're driving across the state or across the country?

Starters
Don't forget your essential paperwork — the last thing you need to start your road trip is to be 1,000 miles from home and realize you forgot your driver's license. The first things on your checklist should be your driver's license, your car registration, and your insurance card. Also, make sure you have your car's manual tucked away somewhere safe, yet accessible — you never know what weird engine light might come on when you're miles from home and miles from the nearest service station.
Double-check your spare tire as well. Ensure it's not flat and it holds air in case you get a flat tire on the road.
For Safety
While you're traveling, it's vital to keep everyone safe. You know what they say — an ounce of prevention and all that. Make sure you have plenty of safety features, including:
Jumper cables — Don't get stranded with a dead battery. Always keep a set of jumper cables in the trunk!
Tire jack — Invest in a good jack — don't just rely on the one that came with your car. Having a spare tire doesn't do you much good if you can't get the car off the ground.
Flashlight — You can use your cell phone as a flashlight, but it drains the battery quickly. Instead, keep a high-quality flashlight in your car.
Emergency supplies — A rain poncho can keep you dry, and a warning triangle or flare can keep you safe if you have to pull over on the side of the road. A whistle can help you flag down another car, and a window breaker can keep you from being trapped in your car in case of an accident.
First-aid kit — Whether you're driving down the street or across the country, you should always keep a fully stocked first-aid kit in your car.
Stay Connected and Entertained
While there are plenty of things to see on the road, being trapped in the car for long periods can get boring. Staying connected helps keep you entertained and can be useful if you end up stranded. Keep a phone charger in your car — or even invest in a power converter — so you can keep your phone and other devices charged. If you're planning on using your phone to talk or navigate while you're driving, invest in some hands-free Bluetooth accessories.
For younger passengers, remember to bring some entertainment — iPads, DVD players, books or other travel activities will keep them from getting too bored in the backseat.
For Comfort
Cars aren't the most comfortable place to spend extended periods of time, so you want to take plenty of steps to help keep you happy. Make sure everyone has sunglasses — especially shorter passengers who might be a little too short for the car's sun visors. Blankets and travel pillows can make sleeping during the long drive a little cozier, too.
Window shades, as long as they don't interfere with your line of sight as the driver, can help keep your passengers a little cooler and less sunburned.
For Personal Care
Even if you're stopping at a hotel for the night, having some personal care items in the car can help make your ride a little bit more comfortable. Stock up on things like sunscreen and lip balm to protect your skin from the sun. A pack of body wipes can keep your car smelling fresh — or at least as fresh as it can when it's full of people — and a hairbrush can turn your hair from knotted to wind-tossed.
Of course, keep a few packs of tissues in your car, too. They're good for messes, runny noses or just about anything else.
Miscellaneous Items
Plenty of other things you should keep in the car didn't fit into any of the other categories on our list. Those include:
Garbage bags — Having somewhere to store your trash will keep you from swimming in snack wrappers and empty water bottles by the end of your trip.
Snacks — Speaking of snack wrappers, you'll want to keep some snacks in the car to help keep your energy up and prevent you from stopping at every fast-food place along the highway to your destination.
Cooler — Keep some healthy snacks or some cold drinks in your cooler to make your ride more comfortable.
Pocket knife — Who goes anywhere without a pocket knife? You never know when you might need one to cut a seatbelt, open a snack or whatever you might need a blade for.
Don't let the length of this list discourage you from planning your road trip. You just need to make sure you've got all your planning a road trip tips together, and this list can help you feel prepared for anything.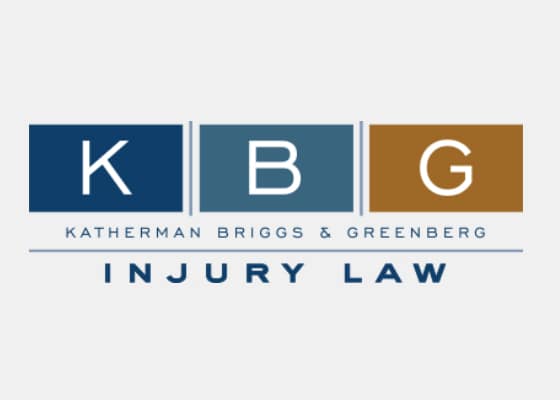 The personal injury attorneys at KBG Injury Law are all experienced litigators. Almost all of them represented insurance companies prior to becoming advocates for injured people, which provides them with a unique perspective and insight into how these companies operate. They also offer extensive courtroom experience if going to trial is the best legal alternative for the client.
[Read More]