Injured While Traveling in PA for the Holidays? We Can Help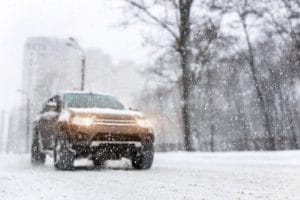 The holiday season can be one of the most exciting times of the year for many families. It can also be one of the most stressful and anxious times of the year for many people choosing to travel during the holiday season.
Some of the heaviest days for traveling revolve around the holiday season, from the day before Thanksgiving through New Year's day. It is no wonder, then, that so many car accidents happen during this time.
Why are there so many traffic accidents during the holiday season?
One of the factors that contributes to an increase in traffic accidents throughout the holiday season is the sheer number of vehicles traveling on the roads. During the holiday season, there is a significant increase in the number of vehicles traveling on the roadways for longer periods of time. According to the National Safety Council, traveling by vehicle during the holiday season has the highest fatality rate compared to other forms of transportation.
The data from the Pennsylvania Department of Transportation (PennDOT) backs this up, too. In 2020, a year that had considerably less traffic than other years, the weekends right before, during, and after holidays had some of the highest numbers of crashes all year, with Thanksgiving in the lead:
Pre-Thanksgiving weekend: 1,279 crashes, 16 fatalities
Thanksgiving weekend: 1,071 crashes, 9 fatalities
Post-Thanksgiving weekend: 1,206 crashes, 8 fatalities
Pre-Christmas weekend: 821 crashes, 7 fatalities
Christmas weekend: 992 crashes, 4 fatalities
New Year's Eve/Day (2019-2020): 233 crashes, 1 fatality
New Year's weekend: 610 crashes, 4 fatalities
Labor Day, Memorial Day, and Independence Day weekends also had significant numbers of accidents in 2020. In fact, while Thanksgiving had the greatest number of crashes, the greatest number of deaths occurred in the days leading up to, and after, July 4th.
How does driver negligence contribute to increased holiday accidents?
Another factor that contributes to an increase in traffic accidents throughout the holiday season is the additional stress and fatigue that drivers (and passengers) experience. In addition to traveling for longer periods on the roadways, people spend longer periods of time shopping for presents, groceries, and decorations. This stress can leave drivers fatigued, putting them at risk of falling asleep behind the wheel.
It can make them cranky, too, which may increase the risk of them driving recklessly. Speeding, tailgating, changing lanes rapidly or constantly – all of these reckless behaviors can easily cause a car crash. One of the riskiest things a driver can do is drink and driver, and the data shows that drunk driving accidents are common at holidays. Per PennDOT, "in 2020, 10% of all holiday crashes involved alcohol use; however, 29% of fatalities that occurred during holiday weekends were related to alcohol use." Once again, Thanksgiving had the greatest number of drunk driving accidents (followed closely by July 4th). All told, 54 people died in drunk driving accidents around holidays weekends in 2020.
Drunk and fatigued drivers can and do cause accidents, but distracted driving is also incredibly dangerous. It was the second-leading cause of accidents in all of 2020 (speeding was first). The combination of long periods of travel on the roadways and the feeling of drowsiness can cause a driver to become distracted while traveling. Drivers can also be distracted by their own passengers, and holiday travel often involves a carful of people.
How the weather conditions contribute to the increase in traffic accidents during the holidays
Each holiday season has its own the inclement weather conditions. Winter offers unique weather conditions like ice, snow, and slush that make it difficult for drivers to travel safely on the roadways. Strong winds can also make traveling difficult when drivers struggle to maintain control of the vehicles. Depending on certain conditions, such as whether roads have been properly cleared after the snow has fallen or melting water has frozen over again, driving can be especially dangerous.
Filing a personal injury lawsuit for a holiday traffic-related accident
If you or your loved one was injured while traveling this year, you can file a personal injury lawsuit to recoup damages for your losses. You typically have two years to file your lawsuit, but you should speak to an attorney as quickly as you can. Car accident lawsuits, especially those involving multiple vehicles, can be complex. If your collision involved a commercial vehicle, or if you were traveling by bus, there may be several liable parties. Getting started quickly means that evidence is preserved, and that we can help you throughout the process.
What if I was injured by an out-of-state driver?
If you were the out-of-state driver, you can still file a lawsuit to recover damages. The exact circumstances of your case will determine where you file your lawsuit. Your automobile insurance claims, such as claims for medical benefits, will still be filed in Pennsylvania if you are covered under a policy of insurance issued in Pennsylvania. If you were injured in Pennsylvania by an out-of-state driver, we can help here at home in Pennsylvania.
At KBG Injury Law, we understand the effect that a car accident can have on you, your family, your health, and your state of mind. Lost wages and medical expenses multiply over time, and the physical and emotional hardships may be even more devastating. Our experienced car accident attorneys will advocate on your behalf for the results that you deserve. We represent clients in York, Lancaster, Hanover, Harrisburg, and Gettysburg. Call us today at 717-848-3838 or submit our contact form to schedule a free consultation.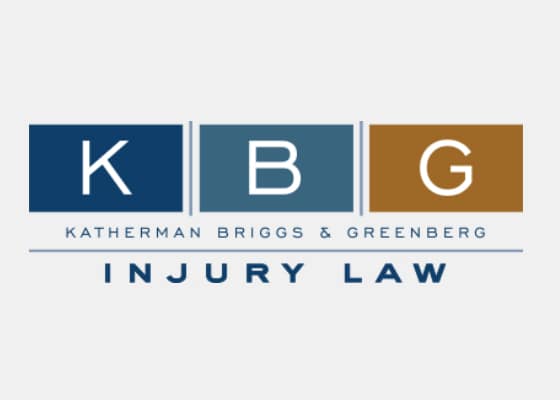 The personal injury attorneys at KBG Injury Law are all experienced litigators. Almost all of them represented insurance companies prior to becoming advocates for injured people, which provides them with a unique perspective and insight into how these companies operate. They also offer extensive courtroom experience if going to trial is the best legal alternative for the client.
[Read More]