I Slipped Walking into Work – What Should I Do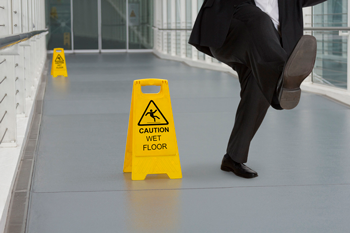 Slip and falls are one of the top three leading causes of preventable injury-related fatalities and account for 31% of all preventable nonfatal injuries. If you were a victim of a slip-and-fall accident outside your workplace, you may be eligible to receive workers' compensation.
What Should You Do After the Injury at Work?
There are five simple steps to take after you have slipped and fell at work. These steps will allow you to be protected and file a workers' compensation claim.
1. Obtain Medical Care
If you slipped and fell at work, it is important that a medical professional documents your injuries. This documentation will be used in legal procedures to determine how much compensation you will receive if you pursue a claim. By receiving medical care, you will also ensure that your injuries are not life threatening.
2. Report the Incident
The next step that should be taken is notifying your boss or company owner that you fell at work. They will need to document this and will ask exactly what occurred. It is important that you request that all of the information is written down. Before leaving, request a copy for your own records of the workplace injury.
3. Documentation
If there were any witnesses at the time and location when you fell at work, you will want to ask them for their personal information. This provides credibility to the workplace injury and not a staged fall. Pictures of the specific location will be needed and the closer these are taken to the time of the accident, the more useful they will be. Clothes, shoes and any other details will also help make your case stronger and help to determine the cause.
4. Limit Communication
Limit your communication with your boss and only describe exactly what happened. It is important that you do not place the blame on the organization or on yourself. Also, do not post any information on social media or other platforms.
5. Contact a Lawyer
We understand the time that you are not spent working, equates to loss wages while medical bills pile up. A lawyer can help clear up any gray areas that may be present, keep the workers' compensation claim moving and ensure your claim is fair and just.
If you or a loved one was injured in a slip-and-fall accident at work, contact KBG today to get the Results You Deserve®.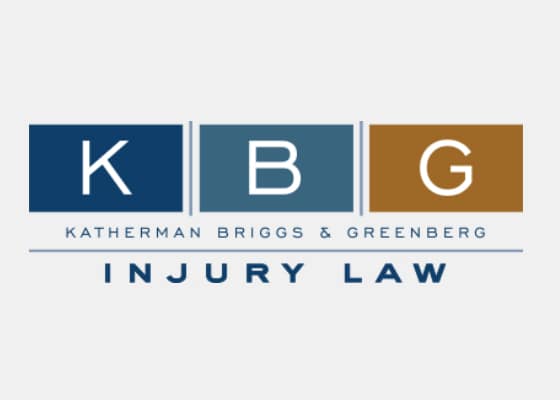 The personal injury attorneys at KBG Injury Law are all experienced litigators. Almost all of them represented insurance companies prior to becoming advocates for injured people, which provides them with a unique perspective and insight into how these companies operate. They also offer extensive courtroom experience if going to trial is the best legal alternative for the client.
[Read More]