Get on board for boat safety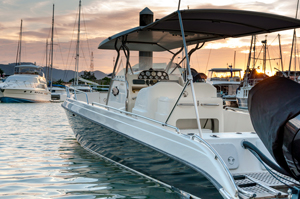 Every year, hundreds lose their lives and thousands are injured from boating accidents that are preventable.
Because errors account for 70 percent of boating accidents, it's important that everyone on board knows and understands these boat safety tips.
Boating Terminology
First, boat operators must be familiar with boating terminology. This is important for communicating to passengers on the boat, other boat operators and emergency personnel. For example, the bow is the forward part of the boat; the stern, or the aft, is the rear portion; starboard is, looking toward the bow, the right side of the boat; and port is, looking toward the bow, the left side of the boat. These are the directions used when describing accidents.
Collision Prevention
Secondly, boat operators are responsible for the following, according to the Pennsylvania Fish and Boat Commission, to prevent collision:
Passenger safety
The boat's wake and any damage caused by it
Maintaining a proper lookout and operating at a safe speed for conditions
Using "good seamanship"
Life Jackets
The boat operator and all passengers should wear life jackets. The U.S. Coast Guard estimates that life jackets could have saved the lives of more than 80 percent of boating fatality victims. Oftentimes, accidents occur quickly without time to reach for a jacket, so ensure that everyone puts on a life jacket before entering the boat.
In Pennsylvania, all boats must have a U.S. Coast Guard approved, wearable life jacket for each person on board that is in good condition, the appropriate size for each person and easily accessible. All children 12 and younger MUST wear a life jacket while underway on any boat 20 feet in length or less and on all canoes and kayaks. All persons on a boat MUST wear a life jacket from Nov. 1 to April 30.
When Accidents Occur
If a small, open boat would capsize, it's important that someone takes a head count, checks for injury and then everyone stays with the boat. If possible the boat should be turned upright and then paddled to shore.
To prevent falls overboard, don't overload a boat with too much weight and keep your weight close to the centerline. Wear deck-gripping shoes (no bare feet!) and avoid rough water and weather conditions whenever possible.
Accidents should be documented when:
A person dies
A person is injured and requires medical treatment beyond first aid
Damage to the vessels and other property totals $2,000 or more or there is a complete loss of any vessel
A person disappears from the boat under circumstances that indicate death or injury is likely
Pennsylvania Safety Courses
To learn more, the Pennsylvania Fish and Boat Commission offers the following boat safety courses open to the public:
Basic Boating
Long Distance Learning (online)
Boating & Water Safety Awareness (students in grades 6-12)
If you or someone you know has been injured due to someone else's negligence, contact KBG to discuss your possible options, and get the Results You Deserve®.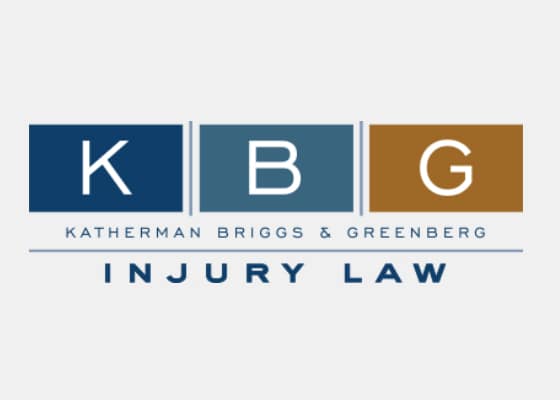 The personal injury attorneys at KBG Injury Law are all experienced litigators. Almost all of them represented insurance companies prior to becoming advocates for injured people, which provides them with a unique perspective and insight into how these companies operate. They also offer extensive courtroom experience if going to trial is the best legal alternative for the client.
[Read More]