Filing a Claim for Injuries from Truck Debris Accidents in Harrisburg, PA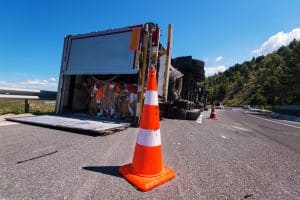 In January of this year, a dump truck and a tractor-trailer collided on Route 54 in Montour County. This led to a cargo spill of live animals unlike any we've seen before in the Commonwealth, because this wasn't a trailer carrying chickens or even cows.
The trailer was carrying live monkeys, and four of them made a break for freedom.
The good news is that in the end, no one was hurt – this time. Cargo-related truck accidents are more common than you would think, and they can have devastating results. When a truck loses its load, it not only causes havoc for other drivers, it can also lead to deadly consequences.
In 2018, for example, a cargo debris-related accident occurred on I-95 in Philadelphia, Pennsylvania, tragically taking the life of a 61-year-old man. A commercial truck carrying watermelons overturned on an exit ramp and spewed its cargo onto three of four busy lanes of the highway underneath. The flying fruit struck a nearby Honda, causing the driver to lose control of the vehicle. Both the driver and passenger of the car needed to be cut free from the vehicle. They were rushed to the hospital, where the passenger of the Honda died due to injuries from the accident.
The AAA Foundation for Traffic Safety performed a study in 2016 entitled "The Prevalence of Motor Vehicle Crashes Involving Road Debris," which suggested that road debris was a factor in an estimated 50,658 police-reported vehicle crashes, which resulted in 9,805 injuries and 125 deaths annually in the US from 2011-2014.
Some key findings of this study included:
Accidents involving debris were approximately 4 times as likely to occur compared with crashes that did not include debris.
Nearly 37% of all deaths in road debris crashes resulted from the driver swerving to avoid hitting objects.
Approximately two-thirds of debris-related accidents were due to items falling from a vehicle because of improper maintenance and unsecured loads.
Despite the dangers associated with road debris, no additional studies have been done on the matter in recent years.
How can truck debris accidents be prevented in Harrisburg, PA?
Federal regulations are in place for loading cargo. Cargo and trucking companies are required to make certain employees know how to properly secure their freight. Truck drivers are also responsible for making sure all freight is packed securely. If cargo is overloaded, not secured or improperly secured, the risk of a car or truck accident increases and the consequences may be devastating to pedestrians, cyclists, motorcyclists, and other motorists.
The Federal Motor Carrier Safety Administration outlines cargo securement practices and cargo inspection rules. Cargo securement practices include, but are not limited to, proper use of tie downs, cargo placement and restraint, and specific rules for distinct types of specialized loads. Cargo must be loaded properly, weight must be evenly distributed, cargo should not cause visibility problems or create any kind of driving deterrence for the operator. Truck drivers must inspect their cargo at the beginning of each driving shift, at least once in the first 50 miles of the trip, and at least once during every three-hour period of driving or 150 miles thereafter.
If regulations are not adhered to and a cargo incident or accident takes place, the truck driver, carrier, or shipper may be liable for damages and injuries that incur due to their negligence.
What kind of cargo is the most dangerous?
Any type of cargo is dangerous if it is not secured properly, or if it spills or sails onto the roadway. Accidents happen when small items shoot out from uncovered trailers, when big items topple onto the highway, or when tires blow and leave their pieces in the path of other motorists.
Food, furniture, cars, livestock, timber, machinery, and even houses can cause traffic jams and major collisions, crashes, and pile ups if they suddenly drop onto the road from a tractor-trailer or flatbed truck.
The Federal Highway Administration warns:
Millions of tons of flammable, corrosive, poisonous, and radioactive materials are transported daily in the U.S. The majority of hazardous materials cargoes make it to their destinations safely; yet some incidents do occur. Most of these incidents involve incidental releases, but occasionally there are more serious threats to life or property." If tanker trucks carrying fuel, toxic chemicals, and various gasses and liquids spill or leak, this spillage or leakage can trigger explosions, fires, and environmental exposure to toxins.
If truck drivers, shippers, or trucking companies do not properly secure their physical, liquid, or gaseous cargo and do not enforce proper cargo loading protocols, they may be liable for injuries or accidents that occur.
If you or a loved one have suffered injuries or lost a family member due to cargo debris on the road, you may be entitled to compensation, and you should seek the help of a Hanover truck accident attorney.
The Harrisburg truck accident attorneys at KBG Injury Law have secured millions of dollars in settlements and judgements for our clients, and want to do the same for you. We know that catastrophic injuries do not just leave a person suffering physically, but also psychologically and financially for the rest of their life. We will defend your interests and help you obtain justice for your pain and suffering.
Call KBG Injury Law today at 717-848-3838, or complete our contact form to schedule a free consultation with a Harrisburg injury lawyer. We will listen to your story and use our expertise and experience to help you through this devastating time. We have additional office locations in York, Lancaster, Hanover, and Gettysburg, PA.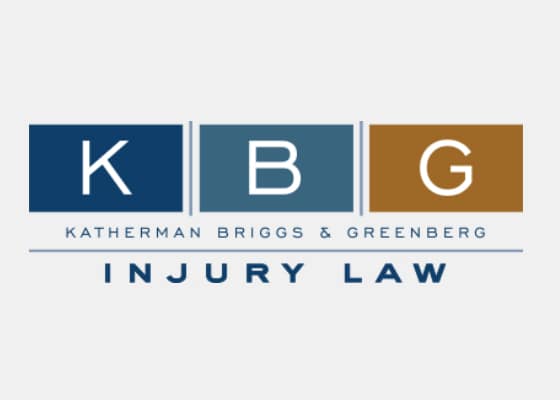 The personal injury attorneys at KBG Injury Law are all experienced litigators. Almost all of them represented insurance companies prior to becoming advocates for injured people, which provides them with a unique perspective and insight into how these companies operate. They also offer extensive courtroom experience if going to trial is the best legal alternative for the client.
[Read More]