Three Things to Do after a Semi-Truck Accident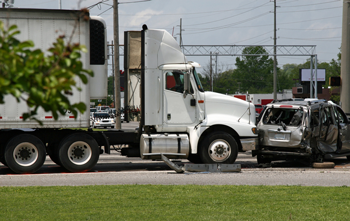 Being involved in a vehicle accident can be a frightening time for anyone, especially if the accident involves a truck. The Pennsylvania Department of Transportation estimates that of 7,000 heavy truck crashes that occur each year, roughly 140 of them are fatal.
No matter the type of truck, whether it be a tractor-trailer, flatbed or delivery truck, often times it is bigger and heavier than the average SUV. Accidents that occur between a car and truck often end in more property damage, graver injuries and an increased chance of fatality. Read on to learn three things to do after being involved in a semi-truck accident.
Report and document the accident
Being involved in an accident with a truck can be a scary time for all involved. Proving fault and recovering compensation can be complicated. To ensure you are taking the right steps to help your potential claim, you should immediately call the police. Reporting the accident to police provides legal documentation of the accident.
The police report will include:
Location of the accident
Estimated date and time of the accident
Property damage
Any immediate injuries
Statements from drivers and witnesses
Collecting additional information and documenting the accident with photos and exchanging information with the driver involved is just as important. Taking photos of the accident scene, damaged vehicles, and any visible injuries can help you when filing a personal injury claim.
In Pennsylvania, you have two years to file a lawsuit from the date of the accident. Keeping documented information will help keep details of the accident accurate. This is significant for building your claim.
Seek medical attention and follow medical advice
If you are hurt in an accident, it is imperative you seek medical attention. Oftentimes, due to your adrenaline, you may not notice an injury right away. Seeing a medical provider as soon as possible will not only help you get physically and emotionally better, but it also creates an official record tied to you and your accident. When creating a claim, medical documentation plays a major role and can help your case.
Just as important, is following medical advice. Following the doctor's orders will help you heal but also will document the extent of your injuries and your process. Significant gaps of time in medical treatment may be held against you.
Contact a personal injury lawyer
Being involved in a semi-truck accident can be much more serious than a typical car accident. Trucking insurance policies can differ from car insurance policies. Oftentimes, there may be more than one policy in place for trucks. A qualified personal injury attorney will be able to work with you and the insurance companies to determine the proper compensation for your injuries.
If you or a loved one has been hurt in an accident, contact KBG. We will fight to get the Results You Deserve®.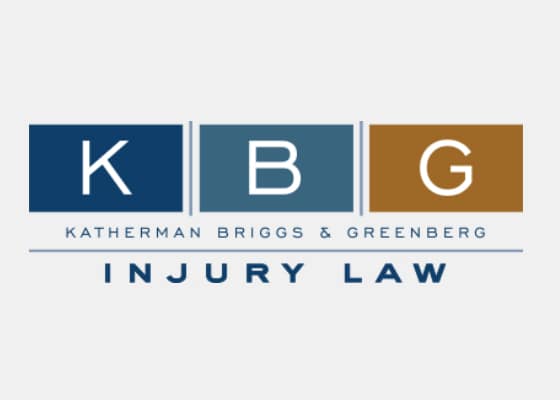 The personal injury attorneys at KBG Injury Law are all experienced litigators. Almost all of them represented insurance companies prior to becoming advocates for injured people, which provides them with a unique perspective and insight into how these companies operate. They also offer extensive courtroom experience if going to trial is the best legal alternative for the client.
[Read More]