Teen safety 101 (for parents)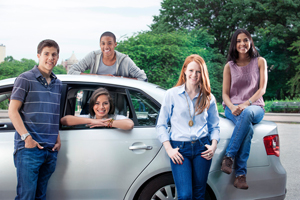 Every year, families across the U.S. celebrate Memorial Day as the unofficial start of summer. Unfortunately, that same day is when teen crash deaths sharply increase.
The "100 Deadliest Days" for teenage drivers start Memorial Day and continue through the summer months. Compared with other days of the year, the average number of crashes for teens aged 16 to 19 is increased 16 percent per day during the 100 deadliest days.
There could be several reasons for the spike that threatens teen safety, such as teens driving on roads they are not familiar with, taking more recreational trips or hauling more friends than they typically do. For example, graduating seniors may be taking class trips, heading to friends' graduation parties or traveling to the beach for senior week.
It's important to take this time to talk with your teenager about driving safety and remind them of the rules of the road. You can also set your own rules, and, if necessary, use technology to help monitor their behavior.
It's worth the conversation: Car crashes are the No. 1 reason for teenage deaths.
Here is a start to how you, as a parent, can promote teen safety outside your home:
Set check-in times. Maybe it's just a text message every night when your teen is back at the hotel or at a friend's house. Even better would be a phone call, so you can hear what's going on in the background and if your teenager sounds like she is in distress. The schedule should be determined by BOTH parties. Instead of dictating a schedule, let your teenager be heard in what would work best for him or her. It's better to hear from your teen safely once a day than not at all. However, let it be clear that if your teen does not heed the check-in schedule, you may have reason to alert the police.
Offer to pick them up without question. Too often, when teens get into tough situations, they are hesitant to call a parent for fear of getting lectured, grounded or worse. Let your teen know that if she finds herself in trouble, she should call you first and foremost and, above all, you will do all that you can to ensure her safety. While she may still be subject to legal ramifications, she will at least be removing herself as safely as possible from the situation at hand — hopefully sooner than later.
Be a "cool" parent driver. Rather than trying to fit in with her friends, promise to remain quiet and let the teens do the talking. You could also let them pick the music. And if it's a special occasion, offer to rent a car. Even while remaining silent, you're providing the group a safer alternative to one of them driving, and your teen is likely to remember that one time you chauffeured without comment. (Of course, be upfront that there will not be any illegal activity under your supervision, including underage drinking.)
Discuss distractions. Distractions can come in all forms. While texting and driving is a hot topic right now (and rightfully so), we also know that talking with friends, changing a radio station or even eating a burger can take your teen's eyes off the road, too. Talk about how your teen can avoid these distractions. For example, she could turn her phone on silent and stash it in the glove compartment whenever she gets behind the wheel. She could only change radio stations in parking lots, and plan extra time to eat in at the fast-food restaurant instead of heading through the drive-thru. Above all else, set an example for your teenager. She will notice your driving behavior and be more apt to accept your advice if she sees you driving smartly.
Monitor, if necessary. If you feel that monitoring your teen is the best way to proceed, there are plenty of tools available to help you do so. Before installing, be sure to talk with your teen honestly about why you're putting it in; likely, it is not because you don't trust her, but that you are concerned for her safety. Many of these devices may not only be used for tracking your teen via GPS, but also vehicle diagnostics and maintenance reminders. Some of the other features enable you to set a maximum speed for the vehicle and to establish a geo-fence, so you will receive a text alert, email or both when your teen crosses outside of your defined restricted areas. Most of these devices have monthly subscription fees, ranging from $20 to $35.
If you or someone you care about has been involved in a car accident, contact KBG Injury Law. We're here 24/7 to get the Results You Deserve®.
Save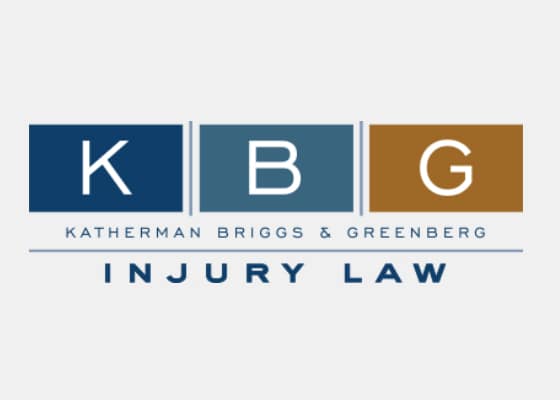 The personal injury attorneys at KBG Injury Law are all experienced litigators. Almost all of them represented insurance companies prior to becoming advocates for injured people, which provides them with a unique perspective and insight into how these companies operate. They also offer extensive courtroom experience if going to trial is the best legal alternative for the client.
[Read More]