Q&A with Timothy Salvatore: Navigating winter weather accidents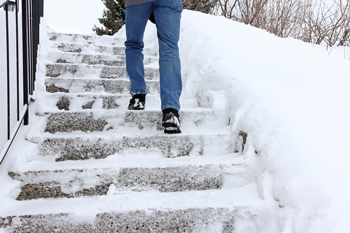 The two most common calls that we receive during inclement winter weather at KBG are concerns regarding pedestrians slipping and falling and motor vehicle accidents due to slippery conditions.
Timothy Salvatore, one of KBG's personal injury lawyers, discusses common questions regarding injuries caused by winter weather accidents.
Who is at fault for when a pedestrian falls due to icy conditions?
The answer to who is at fault when a pedestrian falls on snow and ice always depends on the reasonableness of each involved party's conduct.
Private property owners have a duty to take reasonable steps to keep their properties reasonably free and clear from the accumulation of snow and ice for those authorized to use their property, such as visitors, mail carriers, and delivery people.
I have a public sidewalk outside my property; am I responsible for clearing snow and ice from there?
Private property owners who have public sidewalks are required to be more diligent in making practical efforts to keep their sidewalks free and clear of the accumulation of snow and ice.
The owners of property that is held open for public use, such as stores, are required to be even more diligent in avoiding the accumulation of snow and ice. But that does not mean that property owners must keep their properties completely free and clear of snow and ice. The courts in Pennsylvania have generally recognized that it is impossible to do so and have chosen to limit liability generally to those circumstances where the snow and ice have accumulated such that it forms hills and ridges after precipitation has ended. The time to clear, the effort required to clear, and the amount of accumulation permitted are all subject to what is reasonable under the circumstances.
Are pedestrians ever at fault for falling or slipping on ice?
Pedestrians are required to take reasonable precautions to guard against falling, includes watching where you are walking, avoiding unreasonable risks — such as where a safer route exists, and wearing proper footwear.
What do I do if I slip and fall on someone's property?
If you fall on snow and ice on someone else's property, you should report the fall, get medical attention, and take photographs of the area where you fell as soon as possible after your fall. Once you've attended to your medical needs, you need to speak with a competent attorney regarding your rights.
While it's quite possible that there is no legal basis for holding the property owner liable for causing your injuries, it is possible that there may still be medical expense coverage available to you under the property owner's insurance that will take care of your out-of-pocket expenses.
An attorney can advise you on your rights against the property owner and your rights regarding your healthcare expenses.
Are auto accidents caused by winter weather different than a "typical" accident?
Auto accidents in snow and ice are no different than auto accidents that occur at other times. Drivers have a duty to drive in a reasonable manner and take reasonable precautions. That means not following another vehicle so closely that one cannot stop without hitting the lead vehicle.
It also includes not driving so fast that you lose control on slippery roads, not braking so heavily that you lose traction and slide out of control and clearing off your vehicle so that you can see road conditions and traffic and don't cause visibility issues for other drivers.
If you're involved in an auto accident during winter road conditions, call the police to report the accident, seek medical treatment if necessary, collect contact information for all witnesses, collect contact and insurance information for all involved drivers, and, as soon as possible after the accident, take photographs of the area where the accident took place and the vehicles involved.
Most importantly, consult with an attorney as soon as possible to make sure you understand your rights and responsibilities following an accident.
If you or a loved one has been injured due to winter weather conditions, contact KBG today to get the Results You Deserve®.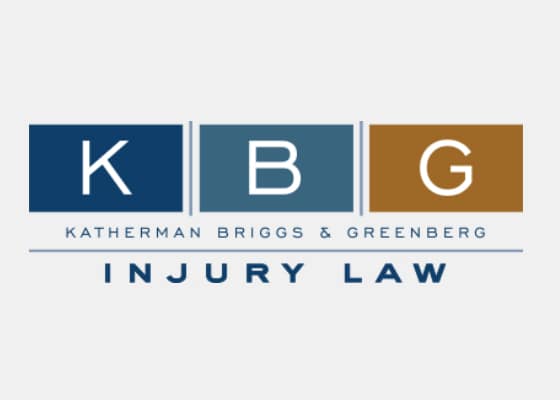 The personal injury attorneys at KBG Injury Law are all experienced litigators. Almost all of them represented insurance companies prior to becoming advocates for injured people, which provides them with a unique perspective and insight into how these companies operate. They also offer extensive courtroom experience if going to trial is the best legal alternative for the client.
[Read More]