Q&A with Dean Dominick: How has a sedentary workplace impacted workers' compensation?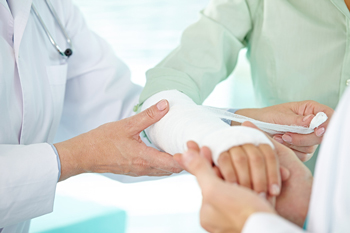 As U.S. jobs continue to evolve, more individuals are sitting at desks in front of screens. An estimated 86 percent of all U.S. workers sit all day for their jobs, according to a U.S. News & World Report article. This contributes to an average of 13 hours of sitting per day.
Sitting, which has been argued "the new smoking," in a Los Angeles Times article a few years ago, might get you a promotion, but will also elevate risks of pain and diseases that can lead to an earlier death. Workers' compensation attorney Dean Dominick discusses sedentary workplace injuries and how it might be covered under Pennsylvania's workers' compensation laws.
What are some of the most common sedentary workplace injuries?
Sedentary workplace injuries that you can expect to see include wrist, arm, back, hip and leg pain. If you think about it, any unnatural posture such as sitting for extended periods of time, causes increased pressure on specific areas of your body. It also weakens muscles.
Over time, the more you sit, the more you have increased opportunities for graver diseases such as type 2 diabetes, heart disease and cancer. This is because your metabolism changes, often increasing blood sugar levels. If your blood pressure and cholesterol become high, there is an increased chance of more toxins in your body, leading to cancer.
When your body is moving, your muscular and cellular systems tend to be operating at peak efficiency.
What's important to understand about sitting is that, even if you exercise for 30 minutes a day, if you still sit for 10 hours you will still feel the negative side effects of sitting. It is the amount of consecutive time you spend sitting that negatively impacts your health. What's recommended is that a person stands up at least 10 minutes every hour.
How can you prove injuries have occurred from sitting?
The best step you can take, any time you think an injury may be linked to a workplace environment, is to immediately report it to your employer. If you asked for a standing desk and were denied, make sure to confirm this in written communication with a supervisor or human resources. Also, make sure you seek medical treatment to ensure your injury is on record and make sure to describe your work station to the doctor in detail so he or she gets a clear and full understanding of your sitting posture while working. If any treatment is given or recommended, this will also be on record and that is important if you are seeking compensation for the treatment.
In order to file a workers' comp claim, you must report your injury to your employer and the sooner the better. It is then your employer's responsibility to submit the claim to its insurance provider immediately. In Pennsylvania, employers should also file a First Report of Injury online with the Bureau of Workers' Compensation within seven days for any injury that results in a disability lasting more than one day, shift or turn of work. If the accident or injury results in death, the employer must submit the First Report of Injury within 48 hours.
The insurance carrier has 21 days to deny or accept a workers' comp claim. It's important to note that the carrier will likely not accept a sitting injury claim as this is a very new theory of liability. The insurance industry will, therefore, almost certainly attempt to defeat such a claim.
However, most workplace injuries are worth pursuing particularly when it's resulted in lost wages and medical bills.
A KBG certified workers' comp specialist* such as myself can help guide you through the claims process. We can help you from the very start, even if it's just determining if you have a claim worth pursuing. Our first consultation is free.
Contact us if you need help pursuing a workers' comp claim. At KBG, we will get you the Results You Deserve®.
*Certified Specialist in the practice of workers' compensation law by the Pennsylvania Bar Associations' Section on Workers' Compensation Law as authorized by the Pennsylvania Supreme Court.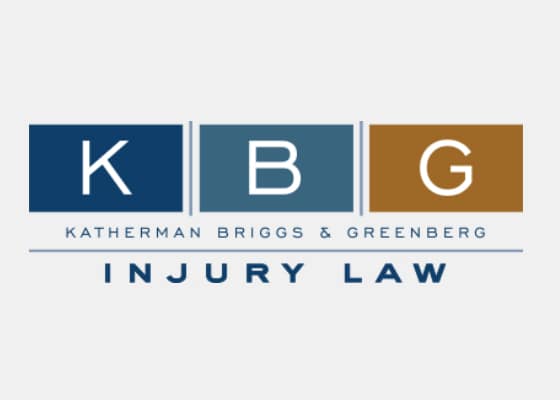 The personal injury attorneys at KBG Injury Law are all experienced litigators. Almost all of them represented insurance companies prior to becoming advocates for injured people, which provides them with a unique perspective and insight into how these companies operate. They also offer extensive courtroom experience if going to trial is the best legal alternative for the client.
[Read More]