Property Safety During Winter
Winter in central Pennsylvania is downright cold and snowy most of the time — and icy at times as well. This makes winter preparation for businesses in this region of the country more essential than ever. There are a lot of challenges that business owners face in the winter, including icy parking lots and slippery sidewalks, both of which are prime causes of slips, trips and falls in the workplace and customer personal injury.
To keep your customers, employees and any other people who come to your building from getting injured, ensure you keep your business property safe during the winter. This winter property preparation and safety guide will help you do just that.
Importance of Winter Preparation for Businesses
After a big winter storm, your business operations can be disrupted and even suspended temporarily. With winter storms comes snow, ice, freezing rain and high winds, sometimes all at once. These conditions can make your walkways and parking lot very dangerous and even cause you to have a power outage.
During these times, your parking lot or sidewalk can turn treacherous quickly with changes in the weather and things like falling leaves, rain, mud, ice and snow. It is crucial to keep your commercial areas like these cleaned, maintained and winterized to ensure they do not turn into a potential hazard that could harm your patrons, employees and motorists.

People are a business's most important asset. This especially means your customers and employees. To ensure the safety of your employees and customers, you have to be sure you provide a safe environment for them and are prepared for emergencies, including winter ones.
If a customer or employee happens to injure themselves in your parking lot, sidewalk or walkway, you can be held liable, and it leaves your business vulnerable to a personal injury lawsuit. That is why it is vital to take steps to properly prepare your commercial property for winter.
Tips for Commercial Property Safety During the Winter
Being a business owner, you do not want your business slowed down because of winter weather or risk your customers' safety. The key to keeping your business property safe in the winter for your guests is having a plan and being prepared.
While you have no control over the weather, you can still have a plan for it. And, while it is impossible for you to keep an eye on every person who steps onto your central PA business property, you can develop a plan to keep your premises safe in the winter. This could mean hiring a professional contractor to come out and do it for you or take some steps yourself.
If you are going to do it yourself, here are some steps you can take to prepare your property for the wrath of whatever old man winter brings to your business:
1. Slip and Fall Prevention
Slips, trips and fall injuries can be severe. According to the Bureau of Labor Statistics, these accounted for 27 percent of injuries that happened in the workplace in 2015.


Part of your winter commercial property slip-and-fall prevention plan should be to keep all your business entrance areas ice-free and clear so your guests can access your building safely. Ramps leading from sidewalks to parking lots are common danger areas in the winter freezing weather.
A potential significant problem with ramps occurs after the storm hits and your plowing has been completed. When the piled up snow melts, it rolls down the ramps, turning into puddles. Then when the weather shifts again to freezing temperatures, those ramps and other areas become slippery and treacherous. To prevent slip-and-fall injuries when the snow melts and refreezes, you must have these and other areas treated immediately.
Other problems that can arise is when plows push the snow up against entrance ramps and walkways. At that point, it can completely block access to your building.
Things you should do include:
Ensure adequate protection by reviewing snow removal contracts annually prior to winter.
Ensure your parking lots and sidewalks are free of snow and ice accumulations.
Be prepared by having ice melt, salt, shovels and snow blowers.
Check all exterior lights to ensure all walking surfaces are properly illuminated.
Make sure roofs and downspouts are not draining water across walking areas.
Secure walking areas with appropriate signs and mats if they are prone to getting wet.
It is not enough to simply clear your ramps and entrances of snow. To keep your high-traffic areas safe for customers, employees and other guests, you need to have ice-melting products on hand as well as other ice-removal solutions. All frequently used ramps and walkways should be pre-treated with these products. Then, you need to continue to manage this ice and snow in these high-traffic areas during and after each winter storm.
Although it is likely common sense to keep your sidewalks clear during and after a winter storm, you need to figure out if your guests might be accessing your building elsewhere. For instance, does your property have any common shortcuts to your building? Consider where your guests might be coming from and areas they can cut through, such as unpaved surfaces to access side or back entrances.
2. Parking Lot Safety
Did you know that one in every five accidents occurs in a parking lot? This is the finding of the National Safety Council. Now this might not always be due to snow or ice, but if drivers are distracted when driving through your parking lot, it can make them less aware of patches of ice. Also, if you have a blacktop parking lot, it increases the risk of accidents since ice has a tendency of blending in with darker colors. This is why you should follow some important parking lot safety tips.


This means you should inspect your parking lots for potholes and cracks and get them fixed in advance to keep spots of ice at a minimum. Whether you do this important job yourself or have employees or contractors take care of it, always keep a bag of salt around so the ice can be melted immediately. When the weather is extreme, you should also place signs and cones to warn guests that your blacktop might be slippery.
It is also always a good idea to identify and remove any chance of water collecting and freezing in your parking lot to reduce the risk of it becoming a skating rink, which is a danger for both vehicles and pedestrians. A good time to budget for and make parking lot repairs is in the fall. Things to check for are pavement cracking, rutting, settling, heaving and potholes. If not repaired, it can lead to damage and personal injury.
3. Exterior Building Safety
During the autumn months, you should keep the exterior parts of your building clear of sticks, fallen leaves, pine needles and other types of debris. As the end of fall approaches, start preparing for the winter months by ensuring all of this debris is cleared away and that you are ready for the upcoming snow and ice.
When you have removed all evidence of fall from your parking lots and pathways, it will be a lot easier to keep them safe in the wintertime. When you have wet leaves that are hiding under snow, it can make the area slippery. Therefore, it is essential to keep leaves and similar things cleared away from these areas before the snow falls.
Other exterior building tasks include inspecting:
Potholes and Cracks. After you have identified and repaired potholes and cracks, you should apply a seal coating to prevent ice formation. Ice may still form, however, so be ready to remove it when it does. You should have your maintenance team prepare a plan for when the ice and snow season comes along.
You should also have your walkway and stairway handrails inspected regularly as well to ensure there hasn't been any damage to them over the fall months. Even the smallest amount of damage to your handrails can be increased by the weight of snow and ice and cause injuries. Handrails help people to balance while coming up and down your walkways, so they should always be cleared.
You should always have your building lighting checked regularly as well. During the wintertime, when the days get shorter, you may need more light to illuminate the outside paths and parking lot, and your lighting should be timed to come on before dusk. If you do not have enough lighting, it can be harder for customers, employees or other guests to see their way around and spot any potential hazards, like icy patches.
Keep in mind that potential ice and snow hazards are not just on the ground — they are everywhere. You should winterize the entire exterior of your building. Some others things to look for include:
Roof: Inspect your roof for any damage and repair it. Ensure areas around the vents are sealed to prevent roof leaks.
Downspouts and Gutters: Safeguard snow drains properly from downspouts and gutters by removing all obstructions and ensuring they are secured properly.
Drains: Ensure water is draining away from your building and property by clearing all debris from your drains.
Exterior Water Lines: Keep your pipes from freezing up by draining and winterizing them.
Trees: Check the trees around and near your building and pathways and remove any branches that look unsafe.
Another big part of your winter property safety plan should be determining the area where you will relocate the extra snow. Ensure any contracted plowing company workers are aware of where you want the excess snow to be placed. Some municipalities have specific laws where snow should be relocated, and you or anyone you hire should be aware of and abide by them.
Below are some basic guidelines regarding the placement of excess snow. However, keep in mind that laws can vary by your city, state and county:
Pile up snow away from high-traffic areas like entrances, sidewalks, exits, dumpsters and loading docks. Snow should also not be piled up near water drains, fire hydrants, mailboxes or gas meters.
Position snow piles so melted snow does not end up in areas of high traffic and freeze.
Make sure your parking lot does not have large snow piles that can reduce your guests' visibility while entering or leaving.
Free your storm drains of obstructions so water can freely flow.
The exterior of your commercial building should be a big part of your winter property safety plan.
4. Interior Building Safety
In addition to maintaining the outside of your business, the interior needs to be maintained as well. For instance, you can prevent slips and falls indoors. As employees, customers and other people enter your building, they track snow indoors. This can make interior reception areas, stairwells, hallways, entrances and other walking surfaces slippery and dangerous.
To ensure the safety of all people coming into your building, catch excess water with beveled floor mats and keep walkways dry by using a floor fan. You can also place wet floor signs up to warn people of potential slippery areas.
Other building interior maintenance may include:
Furnaces
According to the National Fire Protection Association, there were over 113,000 non-resident fires in 2015 that caused over 1,400 injuries and 80 deaths. If you have furnaces as your heating source during the winter, have a professional come in at least once a year to inspect them.


If you decide to maintain your own furnace, some tips you can follow include:
Change your furnace filters monthly or in accordance with the manufacturer's recommendations.
Check for rust and misalignment of the burners.
Loosen and vacuum away debris and dust from the units and other components like the motor, burners and the fan.
Check wires for damage or looseness.
Check exhaust flue and heating vents for blockages. You should also remove grates and vacuum out the vents.
Be sure you do not have any flammable and combustible materials near your furnace or in the room where it is, including solvents or paints.
Space heaters
Be careful when using or allowing employees to use space heaters. These are easily fire risks. It is imperative that they are used in accordance with their manuals.
Alarms
Make sure all carbon monoxide and smoke alarms are working properly. Make it a point to change the batteries in all detectors and alarms prior to winter.
Winter Emergency Preparedness for Businesses
It is always a good idea to have an emergency plan in place and be ready for a weather-related crisis when you own and operate a business. You always want to have the right kind of safety supplies on hand for emergency if a storm rolls in that is worse than expected, if snow begins falling heavily during the day or if there is a backup in plow trucks.
Safety supplies to include are:
Assemble a handful of kits filled with batteries, flashlights and emergency weather radios.
Have a plan in place for power outages, which includes preventing frozen pipes and maintaining heat.
Be sure you have a safe equipment shut down protocol in place.
Make sure your generator is ready to go if you should lose power.
Store fuel safely.
Have ice melt available to sprinkle on your pathways and parking lot when needed.
Be ready to clear snow drifts and heavy snow.
Record all of this type of activity in a log in case a lawsuit is filed against you and you need to show proof of your preparation plan.
Get Help From a PA Personal Injury Lawyer
Even when you put the utmost due diligence in inspecting and preparing your commercial property for safety during the winter, accidents and personal injuries happen.
Whether you have a slip-and-fall type of accident by a customer, client, employee or vendor, or you have a parking lot accident, you risk having a lawsuit on your hands that will end up costing your business a lot of money if you do not win.
Remember, at KBG Injury Law, we are here to help for personal injury representation and more. For a free consultation, contact us online or call us at 800-509-1011.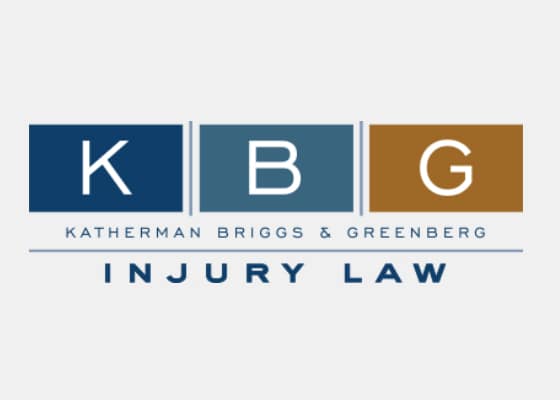 The personal injury attorneys at KBG Injury Law are all experienced litigators. Almost all of them represented insurance companies prior to becoming advocates for injured people, which provides them with a unique perspective and insight into how these companies operate. They also offer extensive courtroom experience if going to trial is the best legal alternative for the client.
[Read More]