Motorcycle Accidents Can Happen When Drivers Aren't Careful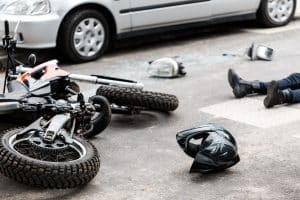 Motorcycles are "freedom for the soul," according to Harley-Davidson, the most renowned motorcycle manufacturer in the world. Motorcycle riding is often described as intoxicating and addictive. The pull of the force of the bike, the feel of the wind and the road, the roar of the engine, and the velocity of the ride can be exhilarating. Bikers enjoy the engagement with nature and the feel of the road. It is a thrilling and adventurous experience, but danger lurks beyond every twist and turn.
Pennsylvania motorcycle accident statistics
In 2020, 5,579 motorcyclists were killed in crashes in the United States. The Pennsylvania Department of Transportation (PennDOT) reported that of 3,227 motorcycle crashes in 2020, 217 motorcyclists died and fatal injury crashes increased 22.9% from 2019. The National Highway Traffic Safety Administration (NHTSA) asserts that, "Per vehicle miles traveled in 2020, motorcyclists were about 28 times more likely than passenger vehicle occupants to die in a motor vehicle crash and were 4 times more likely to be injured."
The following factors pose unique safety risks to motorcycle riders:
the open structure of a motorcycle provides no exterior protection
the lack of interior restraints like seat belts and air bags
acceleration and speed capability
the tendency for riders to be thrown in a crash
the instability of a two-wheeled vehicle
What is being done to reduce fatalities in York, PA motorcycle accidents?
In response to the dangers faced by motorcyclists, the NHTSA urges all motorists to learn to share the road and be more aware of the characteristics and vulnerabilities of motorcyclists. The NHTSA is dedicated to promoting safe behaviors of motorcyclists and other motorists, as outlined in the NHTSA Motorcycle Safety 5-Year Plan.
One facet of NHTSA's 5-year plan includes "Increasing motorists' awareness of motorcyclists' riding behaviors." The plan notes the lack of significant research regarding the abilities and opinions of motor vehicle drivers when it comes to sharing the road safely with motorcycles. Those who don't drive motorcycles may lack familiarity and understanding of motorcycle characteristics and limitations.
For example, motorcyclists are often allowed and sometimes even taught to maneuver within a lane to increase visibility. This maneuver could be confusing to other motorists who may see it as irresponsible or a sign of aggression.
The hope of the NHTSA is that "safe riding practices and cooperation from all road users will help reduce the number of fatalities and injuries on our nation's highways." The NHTSA goes on to remind passenger car drivers and other motor vehicle drivers to remember the challenges of size and visibility that motorcyclists must battle. Informed and educated drivers will create safer highways.
How negligent drivers cause motorcycle wrecks in York, PA
Motorcyclists are often unfairly blamed for accidents due to their dangerous and risky reputations, but they are not always the cause of motorcycle accidents. The Motorcycle Safety Foundation states that more than half of fatalities in motorcycle accidents involve another vehicle and usually the car or truck driver is at fault, not the motorcyclist.
Most multi-vehicle motorcycle accidents happen because other drivers didn't see the motorcyclist. Though unintentional, many drivers simply don't recognize motorcycles on the road. Seventy-four percent of motorcycle accidents in 2021 were from frontal collisions. The NHTSA asserts that many drivers sharing the road with motorcyclists "fail to recognize bikes on the road," even if the bike is in their line of sight.
Some common causes of motorcycle accidents include:
Poor visibility – The smaller, slimmer size of motorcycles makes it extremely easy for motor vehicle drivers to lose sight of them in their blind spots.
Distracted driving – If a motor vehicle driver is distracted by a cell phone or something on the road, they may not see the motorcyclist.
Cars turning left – A motorcycle going straight at an intersection has the right of way, but often when a car or passenger vehicle is turning left, they do not see the motorcycle or misjudge the distance and cause an accident.
Poor weather conditions – Rain, snow, freezing rain, sleet, and wind are weather conditions that may cause a motorcycle to hydroplane or lose control resulting in an accident.
Road debris – Trash, cargo, animals, or other kinds of material on the road may cause the motorcycle to lose control resulting in an accident.
Motorcycle defects – Manufacturer's defects may cause or an engine to malfunction, resulting in a devastating accident.
Why you need a York, PA motorcycle accident attorney on your side
If you are a motorcyclist and you have been injured in an accident that was not your fault, an experienced York personal injury attorney can help provide guidance on how to proceed after the motorcycle accident.
After an accident, be sure to seek medical care and focus on your healing. We can help review your medical bills and speak with doctors about treatments. If you are out of work due to injuries, we can review your work history to see how your injuries may affect future work and income.
We will use our experience, knowledge, and resources to battle big insurance companies who try to deny liability or place blame on you. In the event that a settlement is not possible, we are prepared to take your case before a jury to secure the best possible outcome we can for you.
At KBG Injury Law, we will do our best to defend your interests and secure the compensation you deserve for your injuries, pain, and suffering. Call our office at 717-848-3838, or complete our contact form to schedule a free consultation. We serve injured motorcyclists in York, Lancaster, Hanover, Harrisburg, and Gettysburg, PA.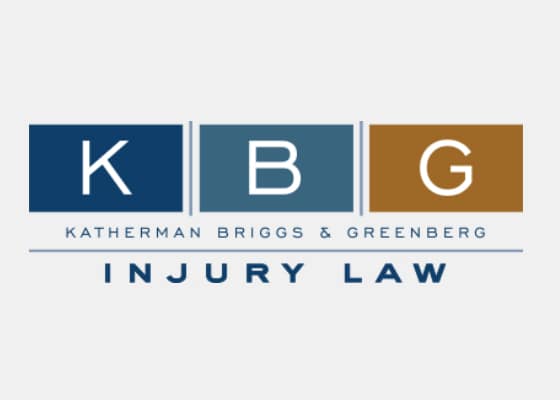 The personal injury attorneys at KBG Injury Law are all experienced litigators. Almost all of them represented insurance companies prior to becoming advocates for injured people, which provides them with a unique perspective and insight into how these companies operate. They also offer extensive courtroom experience if going to trial is the best legal alternative for the client.
[Read More]