I Got Hit by a Car on My Bicycle. What Should I Do Next?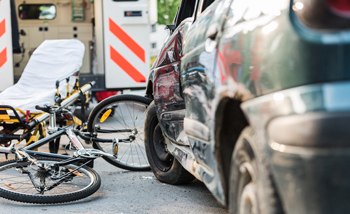 Bicycling is both a mode of transportation and a fun, healthy activity; however, it often poses risks, particularly when you are sharing a roadway with motor vehicles. In Pennsylvania in 2020, 22 fatal accidents involved bicyclists.
With such high numbers it is important, that as a cyclist, you are aware of Pennsylvania's bicycle safety laws and the necessary steps to take if you are injured in a collision. For example, did you know that in Pennsylvania, bicycles are considered to be vehicles and are subject to all traffic laws, with few exceptions?
If you have been in a bicycle accident, below are some tips on what to do next.
Collect yourself and call for help. It's really important to carry a mobile phone with you, even while cycling. Calling 911 should be the first move you make after having been in a bicycle accident. Your well-being should be the top priority.
Locate witnesses. Witnesses are an important part of an investigation and add to your story's credibility. Write down witnesses' contact information while you are waiting for the police to arrive, and once they arrive make sure the witnesses describe in detail what they saw to police. An official police statement with the witnesses' accounts will help prove that you were not at fault.
Record the situation. Mobile phones are a great way to document your surroundings and injuries when in a bicycle accident. Some of the things to focus on when capturing images or audio include:

Photos of the vehicle involved
Photos of your injuries and anyone else's
Audio of the driver's account of the accident
Photos of any damages to your bicycle and belongings

Seek medical treatment. Receiving medical treatment is both important for your health and so that your injuries are documented by a professional. Depending on your injuries, these wellness checkups can be performed when you arrive at the emergency room or by your family doctor.
Contact an attorney. An attorney will be able to help guide you immediately following your injury. While it's possible that the at-fault party's insurance will pick up the claim and you will not have any challenges, it's also possible that the insurance company might try to build a case against you. At KBG, we advocate on your behalf so you can focus on piecing your life back together, while we communicate with the insurance company and get you the results you deserve.
If you have been injured in a bicycle accident, contact KBG to schedule a free consultation.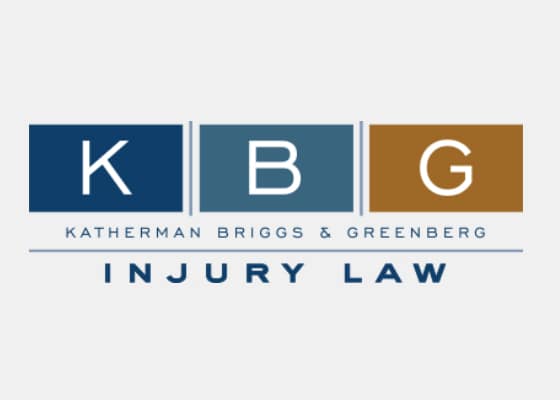 The personal injury attorneys at KBG Injury Law are all experienced litigators. Almost all of them represented insurance companies prior to becoming advocates for injured people, which provides them with a unique perspective and insight into how these companies operate. They also offer extensive courtroom experience if going to trial is the best legal alternative for the client.
[Read More]