How "Ghost Drivers" Can Skirt HOS Regulations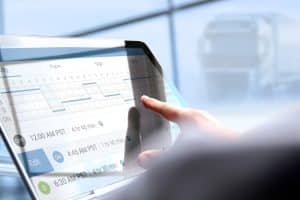 In the modern, digital era, we have all manner of devices, gadgets, and apps that follow our every move, but an electronic logging device, or ELD, is a tracker that is specific to the interstate trucking (and commercial bus) industry. ELDs replaced manual paper logs and low-tech electronic onboard recorders (EOBRs), which simply logged the miles driven by a vehicle.
Though mandated in 2015, the law gave truckers a few years' grace to become fully compliant. Four years later, on December 17, 2019, ELDs became mandatory in the United States with few exceptions. (Incidentally, Canada followed suit and rolled out regulations in June of 2022.)
What is the purpose of an electronic logging device?
Not only do today's ELDs act as GPSs for the four-million-plus tractor trailers constantly crisscrossing the United States every year. The hardware also monitors things like if the truck is in motion, how fast it's going, if the engine is running (and for how long it has been), and even the truck's rate of fuel consumption. This data is transferred to fleet managers and the U.S. Department of Transportation (DOT). Owner-operators and fleet managers use the data in many ways, like increasing fuel efficiency, keeping trucks on the best route to their given destination, and helping drivers stick to schedules.
But arguably the most important job of an ELD is tracking a driver's hours of service (HOS). The Federal Motor Carrier Safety Administration's hours-of-service regulations vary between property-carrying drivers (11-14 hours maximum) and passenger-carrying drivers (10-15 hours maximum). Beyond driving, hours of service include activities related to trucking, such as waiting for the dispatcher to give you the green light to get on the road or getting your vehicle serviced or repaired.
How an ELD vendor is bending the HOS rulesRecently an ELD vendor was caught gaming a loophole in the logging system to log extra drive time under a "ghost co-driver" account. Per FreightWaves:
A driver using ELD Rider software recorded a ghost co-driver being added to his device within 15-20 minutes after the driver contacted the company to request more hours.
[…]
At the time the U.S. driver contacted the ELD Rider representative in Serbia, the driver, who didn't want to be named for fear of retaliation, had no drive time left on his clock and only 12 hours remaining on his 70-hour cycle before he was required by FMCSA to take a 34-hour reset.
[A] video, which was reviewed by FreightWaves, shows an alert being sent to the engine control module (ECM) connected to the driver's truck. The alert notified the driver that a representative was logging him off and taking over to edit his logs.
He later received a call from ELD Rider confirming that the representative had edited the log to add a co-driver, often referred to as a ghost driver. The video then pans to the driver logging back into his device, showing that he now had almost 10 hours of drive time left in his day and around 68 hours remaining on his cycle before he must take 34 consecutive hours off duty before driving again.
Basically, the vendor and the trucking company coordinated to fake a second driver and bypass the HOS rules. In a separate incident, it was the trucking company that was accused of falsifying data in order to force workers to drive up to 20 hours a day, every day of the week.
According to FreightWaves, these are no isolated incidents: "a whistleblower told FreightWaves that representatives of ELD Rider have been manipulating drivers' HOS logs to 'cheat the system' since 2019."
Such violations of HOS regulations are a serious offense and can result in fines anywhere from $1,000 to $16,000—and even up to $75,000 if the rig is carrying hazardous materials.
Why are HOS rules so important?
The simple answer to why HOS rules exist is safety – for the public and for truckers alike. Commercial truck and bus drivers need to take sufficient rest and sleep breaks to maximize their performance and minimize the risk of accidents, injuries, or deaths. According to the 2020 Large Truck and Bus Crash Facts report from the Federal Motor Carrier Safety Administration (FMCSA), there were 4,842 fatal crashes involving large trucks, which the National Highway Traffic Safety Administration defines as "a truck with a gross vehicle weight rating (GVWR) greater than 10,000 pounds." Another 45,900 wrecks caused all manner of injuries that needed immediate medical attention, and 86,618 crashes resulted in "towaways," events in which disabled vehicles had to be cleared by emergency responders.
Given the size and weight of large trucks—about 35,000 pounds for a cab pulling an empty trailer and up to 80,000 pounds when the trailer is fully loaded—they're by nature more dangerous than smaller, lighter vehicles.
Factor in that 2% of these large-truck crashes were hauling hazardous materials (gas, oil, flammable liquids, corrosives, radioactive materials, etc.), and you've accounted for yet another level of danger.
Why is ghost driving such a big issue?
First you should know there are perfectly innocent, legal reasons for "ghost" drivers. For example, if a company is giving a road test to a new driver, it may use a ghost driver to ensure that this testing session does not affect the collective HOS hours. There are also trucking company workers who are not required to log hours, like certain mechanics.
But adding a ghost driver to violate HOS regulations is not one of those reasons. All it does is ensure that drivers are overworked and likely exhausted behind the wheel. Driving without enough sleep each day is actually like being behind the wheel with a blood alcohol content (BAC) of 0.10. According to the Cleveland Clinic, a BAC level of 0.10% means that a person is likely to experience:
Slowed thinking
Reduced reaction time
Slurred speech
Lack of muscle coordination
Lowered alertness
Impaired judgment and reasoning
A decreased ability to detect danger
And yet, thinking clearly, reacting quickly, and making good decisions are imperative to the safe operation of any motor vehicle much less a fully loaded, 36-ton big rig.
Thankfully, FMCSA is cracking down on ELD hardware companies whose products are not compliant, and companies are self-enforcing as well.
Can your York, PA truck accident attorneys help me?
A recent PennDOT report on crash facts and statistics cites that truck accidents are increasing in Pennsylvania. If you have been involved in an accident with a commercial truck or bus, KBG Injury Law is here to help you. Our York, PA injury lawyers can evaluate the specifics of your accident and help you to determine who is at fault. If it is determined that you are not at fault for the accident, you can file for compensation to recover any losses you have experienced due to the incident.
KBG Injury Law provides services to clients in the Lancaster, Harrisburg, Hanover, Gettysburg, and York, PA locales. If you think you have a personal injury claim, use our brief contact form to tell us how we can help. We look forward to collaborating with you at your free consultation with our team.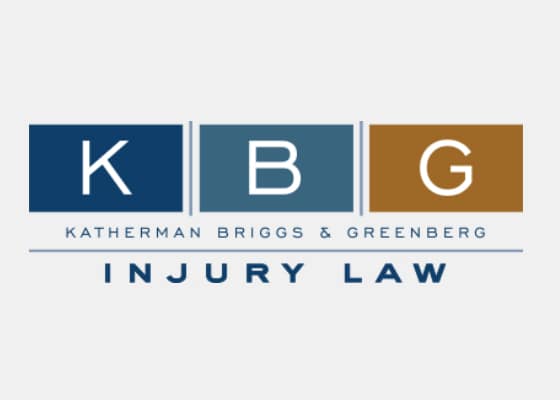 The personal injury attorneys at KBG Injury Law are all experienced litigators. Almost all of them represented insurance companies prior to becoming advocates for injured people, which provides them with a unique perspective and insight into how these companies operate. They also offer extensive courtroom experience if going to trial is the best legal alternative for the client.
[Read More]