DUI in PA plus traveling a deadly combination on Thanksgiving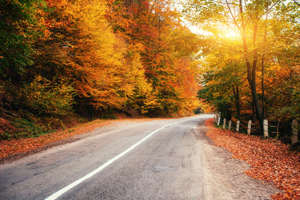 It might surprise you to learn that Thanksgiving is becoming as synonymous with DUI in PA as it is with turkey and stuffing.
Last year, between Thanksgiving Eve and the following Sunday, state police reported more than 1,000 car crashes across the Commonwealth. While this was a reduction in the number of crashes from 2014, it marked an increase in the number of fatalities, leaving 15 people dead and 272 injured.
Police attributed nearly 10 percent of the accidents, and 50 percent of the fatalities to drivers under the influence. In addition to these statistics, the number of DUI arrests rose 13 percent from the previous year.
Why has the Thanksgiving weekend become one of the worst times for DUI in PA?
First, it is important to point out that this problem is not limited to our state. Rather, our statistics are reflective of a trend nationwide. Thanksgiving has been ranked among the most dangerous holidays by organizations such as MADD, the National Highway Safety Administration and others due to the increase of motorists on the road during the holiday and a growing popularity of what is called "Blackout Wednesday," or Thanksgiving Eve.
Blackout Wednesday has become so popular in recent years, that it rivals St. Patrick's Day as one of the busiest bar nights of the year. Its popularity is believed to be caused by the placement and nature of the holiday: Thanksgiving always occurs mid-week, is not a religious holiday and is one of the few holidays when most businesses close for the day. Because most people have off the following day, many partake in pre-holiday drinking. Couple this with the fact that Thanksgiving is the most traveled holiday of the year, and you have a deadly combination.
If you are considering traveling this Thanksgiving weekend, please use extra caution. Leave for your destination early, and drive defensively. To help avoid drivers on Blackout Wednesday, do not be tempted to eat out, but make a quick meal or order delivery instead.
If you do find yourself the victim of a DUI in PA, call a personal injury lawyer who can help you recover. Contact KBG for Results You Deserve®