Choosing Long-Term Care for Your Loved Ones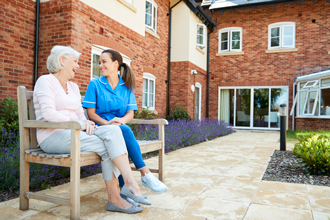 Americans are aging slower, and therefore living longer, compared to 40 years ago. Whether aging in place or transferring to an older adult community, it's important to find care for your loved ones that not only aligns with their interests, but also has their safety top of mind. How can you ensure that you're finding safe care for your loved ones? We offer a few recommendations.
Start your research
You made it over the first hurdle – deciding it is time to look at long-term care. Now you can start your research. Ask your medical provider, friends and family for their recommendations. This will provide insight on their experience working with facilities and what you can expect.
You can also use several resources that will help you narrow down your search. Some common resources are A Place for Mom, Nursing Home Compare tool and the Eldercare Locator. These tools provide you with a variety of facilities in your area and helps compare costs and services.
Determine medical needs
When it comes time to put a loved one in a nursing home or elder care, you want to determine what type of care your loved one needs and may need in the future. Sometimes the varying level of care can be under one roof – ensuring that you may not have to move your loved one at a later time.
If your loved one needs less assistance, assisted living could be the best fit for them. Assisted living helps with one or two activities of daily living. If your loved one needs everyday attention from a nurse, skilled nursing or a nursing home may be the right fit. 
Safety first
When selecting a facility, you are looking for a place where your loved one can age comfortably and will be receiving the best care possible. Ask important questions when conducting site visits, such as:
Can my loved one's needs be meet?
What kinds of activities are provided?
What is the ratio of caregivers to residents?
What conditions would cause a resident to move to another level of care?
Don't be afraid to take observations of the overall cleanliness of the facility and how personable the employees are.
The unthinkable – a loved one was injured
Unfortunately, sometimes your loved one becomes a victim of nursing home or elder care abuse. Ranging from mental and physical abuse, we know this can be a trying time for you, your loved one and family.
If you believe someone you know is a victim of nursing home or elder care abuse, speak with an attorney at KBG Injury Law. We will work with you to receive the compensation and Results You Deserve®.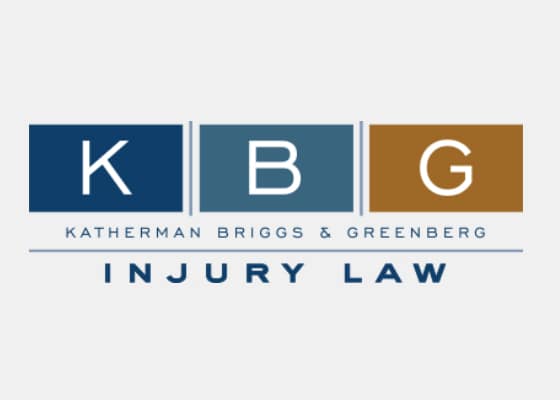 The personal injury attorneys at KBG Injury Law are all experienced litigators. Almost all of them represented insurance companies prior to becoming advocates for injured people, which provides them with a unique perspective and insight into how these companies operate. They also offer extensive courtroom experience if going to trial is the best legal alternative for the client.
[Read More]