Catastrophic Injuries from Truck Accidents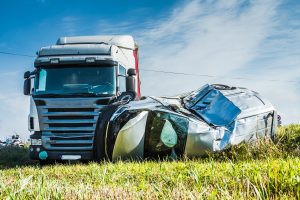 Colliding with a commercial truck such as a semi or delivery truck can result in some very serious injuries. Heavy and unwieldy, trucks on the road are dangerous to maneuver, both for the truck driver and for the other vehicles trying to get around them. Unfortunately, because of their large blind spots and wide turns, trucks are involved in many serious vehicle accidents every day in the United States, causing fatalities, and sending thousands to the emergency room.
It is critical to know the types of accidents that put passenger vehicles and drivers at risk when sharing the road with a commercial truck, and what sort of injuries you might sustain if you are ever in an accident with one of these large vehicles.
What are the most common types of York, PA truck accidents?
Truck accidents are not uncommon. In fact, they occur every day, and tend to result in severe injuries. The Federal Motor Carrier Safety Administration (FMCSA) reported that in 2019, 127,000 commercial trucks and buses were involved in crashes with injuries. On top of that, 5,237 trucks and buses were involved in fatal accidents. The FMCSA also reports "a two percent increase in fatal crashes from 2018, as well as a six percent increase in crashes overall."
And here in our home state of Pennsylvania, the PA Department of Transportation reported that there were 6,905 heavy truck crashes (including vehicles like dump trucks or log carriers – trucks carrying a heavy load) in 2020. Those crashes resulted in 22 deaths.
Common truck accidents include:
Rollovers: These accidents often happen when a driver loses control of their truck, and it slides before tipping over onto its side.
Rear-end: Commercial trucks are big and heavy, and can be affected by the gradients in the road. If a car cuts a truck off, or if a truck is moving downhill, it may not be able to stop in time to avoid hitting the vehicle in front of it.
Underride: Underride accidents happen when a truck stops too quickly, or the car behind it does not stop in time, and the passenger vehicle behind it slides underneath the truck. This often leads to catastrophic injuries and fatalities.
T-bone: These sorts of accidents often occur when a driver runs a red light, and in doing so crashes into another vehicle at a perpendicular angle.
Head-on: Head-on collisions are some of the most dangerous types of crashes, causing severe or deadly injuries to both drivers.
What are the catastrophic injuries you could suffer from a truck accident?
Because of the size and weight difference between passenger cars and commercial trucks, injuries tend to be severe, catastrophic, or even fatal. These injuries can include:
Amputation injuries: Limb loss can happen at the site of the crash, or later at the hospital because the limb could not be saved due to the severe injuries sustained. Amputations often happen due to extreme injuries such as burns, severe lacerations, and crushing injuries. These are known as traumatic amputations.
Burn injuries: Third- and fourth-degree burns are the most severe type of burn, very painful with a long recovery time. Often, they leave behind disfiguring scars, or leave the victim with lifelong conditions. Fourth-degree burns are often fatal.
Crush injuries: These injuries happen when the body or parts of the body undergo prolonged compression. UpToDate adds, "In addition to possible direct muscle or organ injury, after release of the compressive force, severe crush injury results in swelling in the affected areas, with possible muscle necrosis and neurologic dysfunction."
Head and brain injuries: Symptoms of head and brain injuries include headaches, nausea and vomiting, fatigue, problems with speech, dizziness and loss of balance. There are also cognitive symptoms such as losses of consciousness, mood swings, and memory loss. Severe brain injuries can lead to seizures, extreme confusion, long periods of consciousness, unusual behavior, and even comas. These injuries need immediate medical attention.
Spinal cord injuries: Spinal cord injuries (SCIs) happen when any part of the spinal cord or nerves suffers damage. SCIs often cause permanent changes in strength, sensation, and other body functions below the site of the injury – leading to partial or full paralysis.
How can a truck accident attorney help?
If you or a loved one has suffered any of these catastrophic injuries from a truck accident, then you should seek the help of an attorney. Our York truck accident attorneys want to help you get the financial compensation you deserve for your extreme pain and suffering. The attorneys at KBG Injury Law have secured millions of dollars in settlements and judgements for our clients, and want to do the same for you.
We understand catastrophic injuries do not just leave you suffering physically, but also psychologically and financially. These effects can last for the rest of your life. It is only right that you obtain justice for the injuries and pain caused by another's negligence.
Truck accidents often leave drivers and passengers catastrophically injured. Thousands of people suffer from these tragic incidents every year, their lives changed forever. At KBG Injury Law, we work to make sure that people like them have a voice when they are too injured to fight for themselves. Let us help you. If you have suffered from a catastrophic injury due to an accident with a truck, call KBG Injury Law at 717-848-3838 so that we can offer you our legal advice and assistance during a time of hardship and pain. We have offices in York, Lancaster, Hanover, Harrisburg, and Gettysburg, PA. Feel free to use our contact page to schedule an appointment.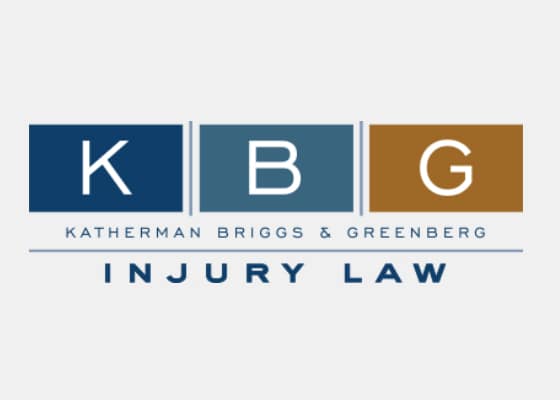 The personal injury attorneys at KBG Injury Law are all experienced litigators. Almost all of them represented insurance companies prior to becoming advocates for injured people, which provides them with a unique perspective and insight into how these companies operate. They also offer extensive courtroom experience if going to trial is the best legal alternative for the client.
[Read More]