Boating Safety for Summer Fun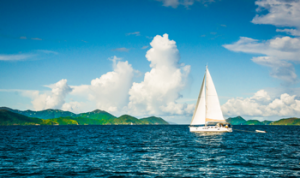 After being cooped up in your home for the winter season, you want to enjoy the nice warm weather with a boating and fishing trip. What could possibly go wrong? Many believe that boating disasters occur in the dark on raging ocean water. However, most boating accidents occur during the day, typically with nice weather and light winds. In 2019, 2,559 people were injured in boating accidents while 613 people died.
Although boating and fishing is typically a very calm and quiet activity, that doesn't mean you can skip safety precautions. Before you take full advantage of the warmer weather, ensure you know your boat safety.
Be Aware of Common Injuries
Injuries caused by boating and fishing can be anywhere from minor to catastrophic. Being aware of potential hazards could help you stay safe during your next boating and fishing trip. Injuries may include:
1. Slip and Fall. Being near water itself can create a slipping hazard. Whether you're on a wet dock or your shoes are wet on a boat, a slip and fall can happen at any moment. Additionally, occupants can fall overboard due to an unexpected change in speed or movement of the boat.
2. Misuse of Equipment. Injuries caused by contact with boating or fishing equipment can be severe. From fishhook injuries to propellers, equipment used on boating vessels presents constant dangers to both the crew members and passengers.
3. Collision with Other Vessels or Object. The highest percentage of boating accident deaths and injuries involve crashes with another watercraft. Boats can also collide with buoys, rocks, jetties, and other fixed objects causing injuries to passengers.
Steps After Being Injured
Being injured in a boating or fishing accident can uproot your life, depending on the injury. Knowing what is needed after an accident is important to ensure you are eligible to receive compensation.
Collecting good evidence will help you in the long run to prove that the boat owner or driver is liable for your injuries. Additionally, this evidence can help prove the severity of your injuries. Think of a boating accident like a car crash. The following evidence is vital for your case:
Take photos of the boat, the point of impact, exposed wiring or anything that shows the crash damage. Take photographs of objects or circumstances that might have played into your injury.
Report the incident right away. In Pennsylvania, contact the Pennsylvania Fish & Boat Commission to start the process of filing an accident report. This report will reference any safety violations, citations and additional information that may support your claim.
Gather witness statements. These statements will note what others saw, heard or why they believe the accident occurred. Collecting the witnesses' names and contact information can be used in your advantage.
Seek medical treatment Documenting your injuries will help prove their severity. Keep a record of all medical bills and records that may be used in your claim.
Liability
Just like car or truck drivers, boat operators have a legal obligation to operate the boat safely at all times while looking out for the well-being of all passengers. If the boat operator speeds, drives while under the influence of alcohol or drugs, or fails to operate the boat responsibly, he or she can be held liable for negligence. If found liable, a boat operator may be responsible for the following:
Medical costs
Out-of-pocket expenses
Lost wages
Lost earning capacity
Consortium claims by family members
An amount of pain and suffering
Annually, roughly 80% of boating fatalities in Pennsylvania occur due to boaters not wearing lifejackets. Meanwhile, the Pennsylvania law requires that there is a lifejacket on board for every person on a boat. Any passengers under the age of 12 are required to wear a life jacket at all times when the boat is less than 20 feet in length. This includes all canoes and kayaks.
Accidents, no matter how big or small, can be a nerve-wrecking time for all involved. Ensure you are checking off your boat safety checklist before you hit the water.
If you or a loved one has been injured in a boating or fishing accident, contact KBG today to get the Results You Deserve®.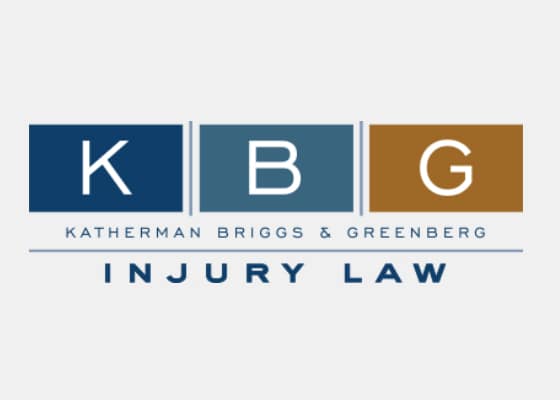 The personal injury attorneys at KBG Injury Law are all experienced litigators. Almost all of them represented insurance companies prior to becoming advocates for injured people, which provides them with a unique perspective and insight into how these companies operate. They also offer extensive courtroom experience if going to trial is the best legal alternative for the client.
[Read More]