AAA Study Finds Dangerous Drivers Increased During the Pandemic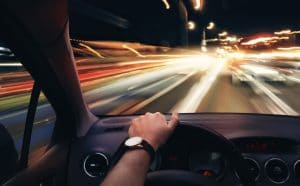 For the last year and a half, news outlets around the country have been sounding the alarm about the increasing number of traffic fatalities. Any way you slice it, 2020 and 2021 were dangerous years to be on the road, despite record numbers of people staying home.
The AAA Foundation for Traffic Safety studied this phenomenon and released its findings: the reason traffic deaths spiked is because there were more dangerous drivers on the road. Per the AAA release:
[W]hile most drivers reduced their driving during the pandemic, a small proportion actually increased their driving. Making matters worse, those who increased their driving appeared to be riskier than average, even after accounting for their age, gender, and how much they drove.
"Our research finds that higher-risk motorists accounted for a greater share of drivers during the pandemic than before it," said Dr. David Yang, executive director of the AAA Foundation for Traffic Safety. "Safety-minded individuals drove less, while many who increased their driving tended to engage in riskier behaviors behind the wheel."
Which risky behaviors increased?
The AAA Foundation surveyed drivers to see what kinds of behaviors they engaged in during the pandemic. Speeding and reading texts increased the most: 51% and 50%, respectively. Other behaviors included:
Red-Light Running on Purpose 45%
Changing Lanes Aggressively 43%
Not Wearing a Seatbelt 21% 12%
Alcohol-Impaired Driving 13%
Driving After Cannabis Use 13%
In every single result, people who increased their driving during the pandemic engaged in riskier behaviors than those who did not.
Why did the risky behaviors increase?
Per the AAA findings, the riskier drivers "were younger and disproportionately male—a statistically riskier driver group than the average population." In general, younger people are more likely to take risks when they believe they are less likely to suffer negative consequences, and younger, inexperienced drivers may believe they were less likely to be harmed if they engaged in perilous behaviors on the road.
The increased number of less experienced drivers on the road appears to be the main reason, but it is not the only one. The Washington Post reports that "During the first months of the pandemic, some law enforcement agencies encouraged officers to make fewer traffic stops, focusing on the most severe of violations to reduce contacts patrol officers made with drivers."
Of course, traffic has since increased on our roads – yet the fatalities keep rising. One could assume, then, that more drivers are engaging in risky behaviors.
Did driving get worse in Pennsylvania?
Yes, it did. A recent report from Erie News Now states that Pennsylvania saw a 10% increase in fatal traffic accidents in the first nine months of 2021. (Data for the entire year is not yet available.) PennDOT Acting Executive Deputy Secretary Melissa Batula told the outlet, "This includes increases in fatalities for speeding crashes, distracted driving crashes, crashes involving 16- or 17-year olds, as well as unrestrained fatalities."
As you can see, Pennsylvania's data is reflective of the national trend: driving did get worse, even from the start of the pandemic. An April 2021 report from the Pennsylvania Department of Transportation (PennDOT) said "Pennsylvania roadway deaths were up about 6 percent in 2020 despite an approximate 20 percent reduction in traffic counts statewide last year when compared to 2019."
What can I do if I am injured by a dangerous driver?
If you are in a car, truck, or motorcycle accident caused by another driver's negligence, recklessness, or intentional misconduct, you can file a lawsuit to seek damages. It is critical that we determine who is liable for your injuries or the death of your loved one. To do this, the attorneys of KBG Injury Law will review and analyze the police report, any pictures or surveillance video of the scene of the accident, and witness statements. We may also review information pulled from a "back box" data recorder, if you are hit by a commercial vehicle, or from a cell phone; this can show us whether the driver was texting or speeding, or attempted to avoid the collision.
We also review your medical records and employment records. This information can help show a jury just how extensive your injuries are, the full extent of your wage loss, and how your injury will affect your ability to provide for yourself or your family moving forward. Many of the people we have helped over the years have sustained catastrophic injuries – the types of injuries that require around-the-clock care and may never fully heal. An injury like this affects an entire family, and a jury should know just how much.
At KBG Injury Law, we understand what it takes to build a case on behalf of injured people. We can help you seek damages for:
Medical bills and expenses, including hospital visits, rehabilitation, medication, and ongoing treatment.
Lost wages, including a loss of future earning potential.
Pain and suffering, including physical and mental trauma.
Loss of consortium on behalf of your spouse.
Property losses, including damage to your vehicle.
Funeral and burial costs, in the event that your loved one dies as a result of his or her injuries.
Typically, you have two years from the date of the accident to file your personal injury lawsuit. There are circumstances, however, where this statute of limitations is different, so it is in your best interest to seek legal guidance right away. This is especially true if there were multiple parties involved, or if a government agency's negligence was in some way responsible for your crash and resulting injuries.
KBG Injury Law has represented clients throughout South Central Pennsylvania for decades. If you sustained injuries in a car accident, we are here to help. With offices in York, Lancaster, Harrisburg, Hanover, and Gettysburg, we are always close by when you need us most. Please call us at 717-848-3838 or fill out our contact form to schedule a no-cost, no-obligation consultation.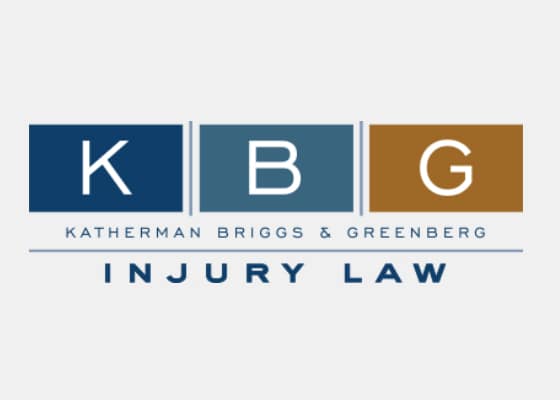 The personal injury attorneys at KBG Injury Law are all experienced litigators. Almost all of them represented insurance companies prior to becoming advocates for injured people, which provides them with a unique perspective and insight into how these companies operate. They also offer extensive courtroom experience if going to trial is the best legal alternative for the client.
[Read More]