Timothy Salvatore becomes Million Dollar Advocates Forum and Multi-Million Dollar Advocates Forum member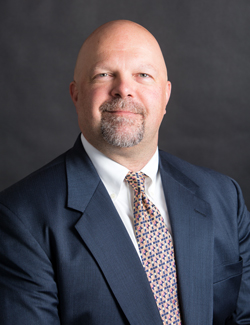 KBG Injury Law attorney Timothy Salvatore recently became a member of the Million Dollar Advocates Forum and the Multi-Million Dollar Advocates Forum. The prestigious group, established in 1993, includes over 4,000 trial lawyers throughout the country – fewer than 1 percent of U.S. lawyers. The membership requires a lawyer to have won a million or multi-million dollar case.
Salvatore, a personal injury and wrongful death attorney, has practiced with KBG Injury Law for over a decade. Originally from York County, Salvatore graduated from Widener University School of Law in 1995. Currently, he is a member of the York County Bar Association and serves on the Civil Rules Committee, the Pennsylvania Bar Association, the Pennsylvania Trial Lawyers Association, and the Association of Trial Lawyers of America. His focus is representing injured people, their families and their estates in complex injury claims involving severe injuries. As a rider, Salvatore has a special interest in representing motorcyclists.