Pennsylvania Rising Star – Brian P. Strong
Brian P. Strong, has been recognized as a "Pennsylvania Rising Star" in the 2006 edition of Pennsylvania's Super Lawyers.  Only 2.5% of Pennsylvania Attorneys receive this honor each year.
Every year Law and Politics mails ballots to all Pennsylvania Super Lawyers.  The Super Lawyers are asked to nominate the best up and coming lawyers they've personally observed in action.
Each candidate's standing is checked with The Disciplinary Board of the Supreme Court.  No one paid to be included in the list of Pennsylvania Rising Stars.
Brian P. Strong, Esq., grew up in the York area and graduated from York Catholic High School in 1986.  He then graduated cum laude from Mount Saint Mary's College with a B.A. in History in 1990.  In 1994, Brian received his law degree from the University of Baltimore School of Law.
Following law school, Brian served as law clerk to the Honorable Michael J. Brillhart in the York County Common Pleas Court.  He also worked as an Assistant District Attorney in the York County District Attorney's Office where he was soon promoted to the position of Senior Deputy Prosecutor.  While in the D.A.'s Office, Brian successfully tried numerous cases before juries, gaining valuable trial experience.  Following the D.A's office, Brian was engaged in the general practice of law in York before joining Katherman, Briggs & Greenberg, L.L.P.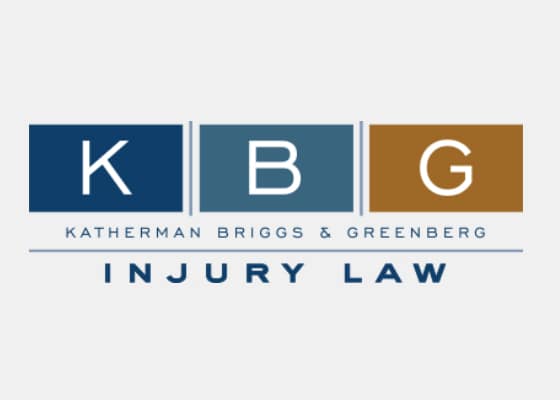 The personal injury attorneys at KBG Injury Law are all experienced litigators. Almost all of them represented insurance companies prior to becoming advocates for injured people, which provides them with a unique perspective and insight into how these companies operate. They also offer extensive courtroom experience if going to trial is the best legal alternative for the client.
[Read More]