Lishani Sunday joins KBG personal injury team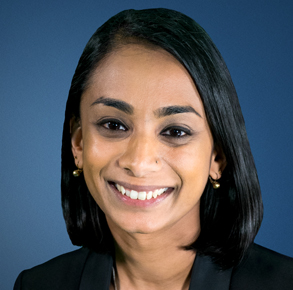 Lishani S. Sunday, an experienced attorney with years of practicing law in York County, joins the KBG Injury Law personal injury team. Sunday is a graduate of Tulane University in New Orleans and Brooklyn Law School in New York. Previously, she was a Senior Deputy Prosecutor in charge of complex litigation at the York County District Attorney's office.
"Joining KBG's team allows me to continue my passion — helping people who are suffering through no fault of their own," Sunday said. "When I was a Senior Deputy Prosecutor at the District Attorney's office, I was dedicated to advocating on behalf of victims."
Sunday's hire expands the team to 11 practicing attorneys who focus on personal injury, wrongful death, workers' compensation, social security disability and veterans disability.
The decision to expand the KBG team comes at a time when KBG's client base has continued to grow throughout the southcentral Pennsylvania region, from Gettysburg and York to Lancaster.
"Sunday's familiarity with advocating for victims in York County, made her an ideal candidate for KBG," said Brian Strong, a managing partner at the firm. "Clients will appreciate her vast knowledge of the legal industry."
Sunday is a member of the York County Bar Association and Pennsylvania Bar Association. When not practicing law, Lishani enjoys spending time with her family and multiple rescue pets at home, here in York County.
To discuss personal injury representation, please call us toll-free (800) 509-1011, or Request a Free Consultation.