Brian Strong featured in York Daily Record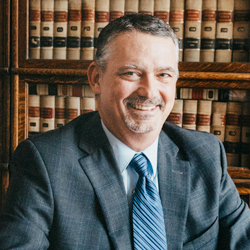 Personal injury and wrongful death lawyer Brian Strong was recently published in York Daily Record on what you should know if you collide with a deer. Pennsylvania is ranked third in the nation for deer-related crashes. If you spot a deer on the roadway, it's always better to hit it than swerve and leave your lane of travel. Read the full article here.
Brian is an active member of the Pennsylvania, Maryland and York County Bar associations. He is admitted to practice in Pennsylvania, Maryland and the Federal Eastern and Middle Districts of Pennsylvania and before the Supreme Court of the United States.
To discuss personal injury representation, please call us toll-free (800) 509-1011, or request a free consultation.