Attorney Edward Kennett receives Service Award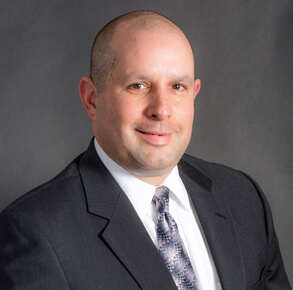 KBG Injury Law attorney Edward Kennett recently received a service award from Lancaster Bar Association for his work as Chair of the Civil Trial Task Force in Lancaster County. As Chair, Kennett led the establishment of new local rules of civil procedure. The rules took effect in April.
Kennett and six other attorneys were selected to establish the rules in response to a Pennsylvania Supreme Court directive, which required each county to submit "a written plan for establishing a case management system that will sustain control of your civil docket."
The Civil Trial Task Force had completed the rules in 2015, to take effect April 4, 2016.
"The task force was made up of people with a wide variety of priorities and perspectives," Kennett said. "As Chair, I'm pleased to be able to say that everyone on the task force worked collegially to develop new rules that balance those varied priorities and perspectives. We are confident the new rules will enable Lancaster County to continue its good reputation for the manner in which civil disputes are handled."
A copy of the new rules may be found at: https://www.court.co.lancaster.pa.us/224/New-Local-Rules-of-Court
Kennett, a personal injury attorney at KBG, champions the causes of individuals hurt by another's irresponsible, unsafe conduct. He is a member of the Multi-Million Dollar Advocates Forum and the Million Dollar Advocates Forum, is a fellow of the Academy of Advocacy and has been named as a Pennsylvania Super Lawyer Rising Star numerous times. Additionally, he is a Fellow of the Litigation Counsel of America, an invitation-only honorary society that is made up of less than one-half of 1 percent of all lawyers in the U.S.